This is a sponsored post written by me on behalf of Tazo® Tea. All opinions are 100% mine.
I'm going to let you in on a little workout secret.
You've heard the research and professionals talk about the importance of drinking enough water while you exercise. While this is all still true, I want you to add in a cup of tea to your pre workout routine to energize your workout.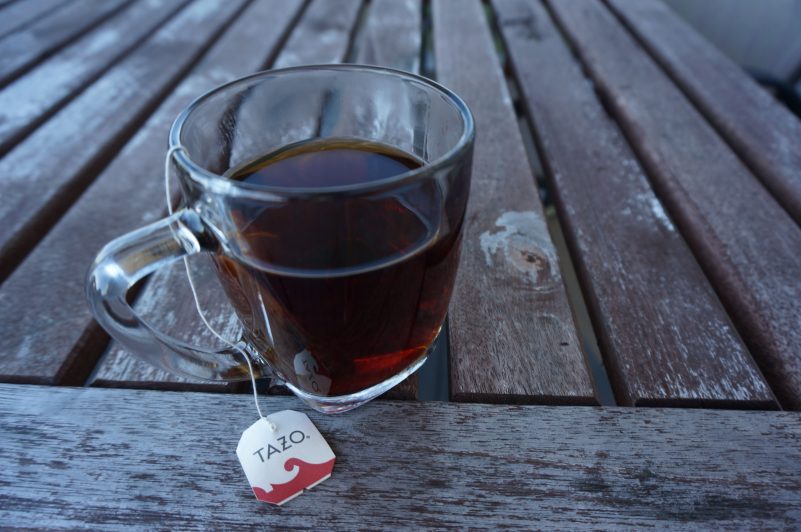 Wait, Did I say TEA?
Drinking a small cup of caffeine an hour before you start your workout is a great way to energize your body to have your best workout. Tea is loaded with antioxidants, and the caffeine in black tea can help increase alertness, focus and improve your mood, in addition to help burning fat by revving up your metabolism.
Awake™ English Breakfast Tazo® Tea is a black tea with a bold and bright flavor. I sip this tea as I lace up my tennis shoes and get ready for my morning run. The vibrant smell wakes me up and the first sip of this bold and bright tea gets me going. Despite being named a breakfast tea, I don't limit this tea to breakfast time, I sip it in the afternoon before my workout to give me that extra boost I need.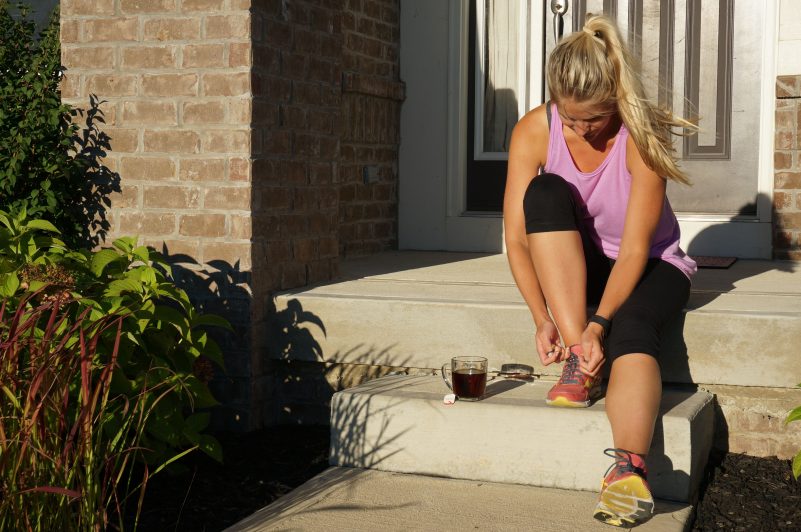 When I am traveling, these tea bags are the perfect way to quickly and easily kickstart my workout anywhere, and add something unique to my routine outside of the normal water I drink.
Caffeine is a stimulant that acts on the central nervous system, which helps push your body harder during your workout. It can also release feel good hormones that will boost your mood while you are exercising. I love how Tazo's teas reflect an upbeat approach to life, one that carries over to my workout when I drink them.
Black tea naturally has the highest level of caffeine, which I look forward to before my workout. If you prefer less caffeine I suggest trying Tazo's Zen™ blend, or for a caffeine free alternative their Passion® blend.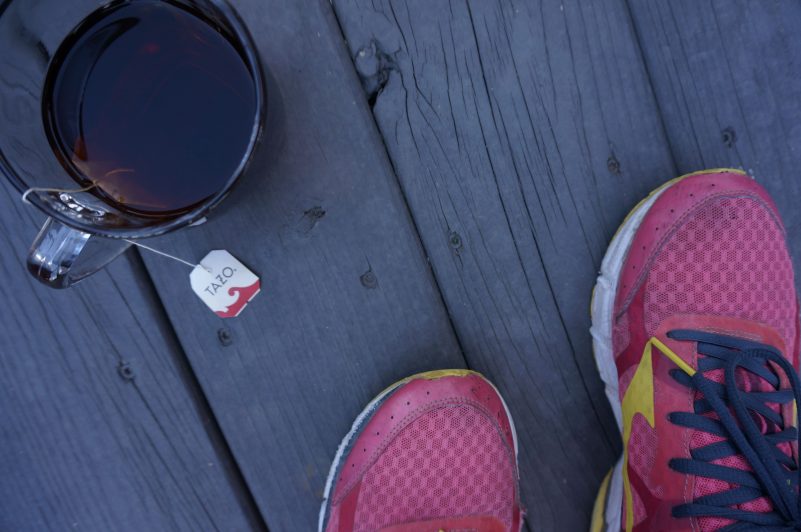 How To Brew?
What I love most about tea is how easy it is to prepare. Boil, pour, steep, and minutes later you are ready to enjoy!
Refer to Tazo's site where they easily show you how to brew each of their teas. Each type of tea (herbal, black and green) have a different brew time and temperature the water should be heated to in order to steep your perfect cup of tea.
I challenge you to break out of your normal routine and take your next workout up a notch with Awake Breakfast Tea. It's the extra caffeine kick you need to make it the extra mile on your next run.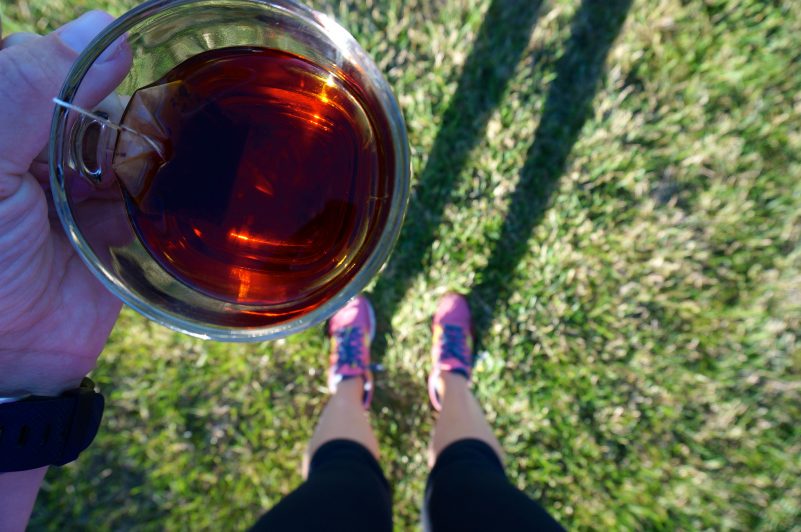 Check out Tazo.com to find out where you can find the tea near you. Follow along with their social channels to be inspired and find out how you can do life with Tazo Teas.