You've read why I started my travel blog, and how over the years it has been my release and guide and where I go to document my adventures. I want you to spend as much time traveling as possible, so lets set this blog up quickly so you can get on your way and catch your next plane!
Stick with me, and we can have your blog set up in 20 minutes.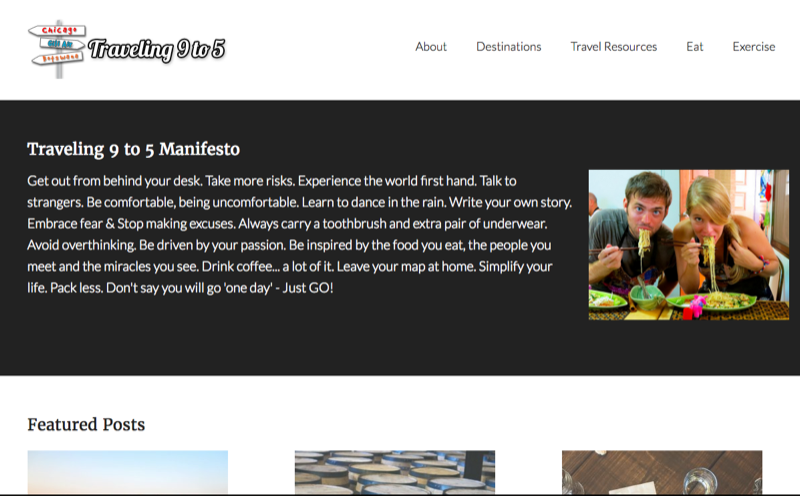 1. Choose a Domain Name
I use Namecheap to search for my domain to check if it's is available. You can buy it from here, but you will get your first year free from Bluehost so I recommend waiting.
Naming your blog and finding a domain is one of the hardest part. It sets the theme of your blog. You want it to reflect your personality and clearly represent what you plan on writing about.
Get creative and don't settle – put some time into thinking of what you're domain will be and research it.
Some quick tips:
Keep it simple
Make it short
Be memorable
Research it – know what other domains and articles come up when you do a search
Act fast – domains are inexpensive and go quickly so when you find one you like, buy it.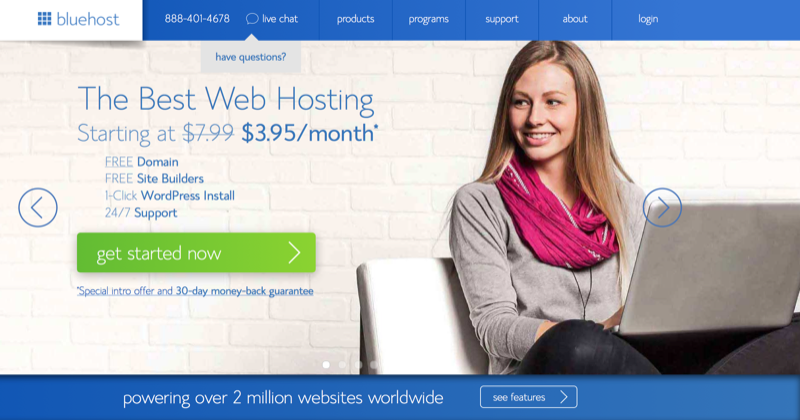 2. Sign up for Hosting at Bluehost
When you sign up for Bluehost you get a free domain name, so buying your first domain through Bluehost is the easiest way when you are starting your blog. Bluehost is easy to use and provides everything you need to get started.
For other domains you need to buy after this free one, I suggest buying them at NameCheap. Keeping your domains separate from your hosting will help save you stress if you do decide to move your host in the future.
3. Install WordPress from Bluehost
Let Bluehost guide you on the WordPress install. Make sure you pick a strong password in order to prevent your site from being hacked. Use their install button and let it walk you through the set up steps. When these are complete you will have a blog!
4. Pick your theme
Not all themes are created equal. You can find a lot of cheap themes out there, but these risk breaking, being hacked or causing you more trouble than you need to have. Any theme you find on WordPress.org are great free themes to use. Be wary of third party themes, some will have security issues or make your site slow.
If you want to look beyond the free wordpress.org themes, we recommend using Genesis themes. Genesis is a parent theme so you also have to pick a child theme to go along with it, which you can search for here.
I use Modern Portfolio on Traveling 9 to 5,
Modern Studio Pro on Caffeinated Chaos,
5. Install your plugins
DPP plugin – This is one of my favorite plugins because it allows me to make a lot of changes on my own without relying on a WordPress developer. this can save you a lot of money to make simple changes instead of having to pay someone else to do these.
Other basic plugins I recommend installing and activating immediately
WordPress SEO – This plugin will help you easily optimize your posts to be found in searches.
Jetpack – contact forms you can set up so people can reach out to you.
Simple Social Icons – for easy social buttons so everyone can share your great posts!
Google Analytics by MotherInsights – In order to track the activity and visitors on your site.
6. Start Blogging
I will share more on ideas to get started blogging later on the blog, but now is your time to write. The more you write the, more comfortable it will feel. Share photos, tell stories, and help give tips to give your readers some guidance.
Share your new blog in the comments so we can follow along your adventures!