So you've decided to head to Australia. There's no doubt there'll be stunning landscapes, gorgeous beaches and fresh beer waiting to welcome you and your family.
But you'd probably want to figure out how you're going to get around before setting off on a local bus or grabbing taxis.
Make no mistake – Australia is unimaginably huge. Here's a few mind-boggling maps that will convince you to consider your own means of transport down under.
But picking your own means of transport can be tricky.
Should you rent or buy a used car like you would in North America or simply use public transport like in Europe?
Here's a breakdown of everything you need to know about travelling in Australia: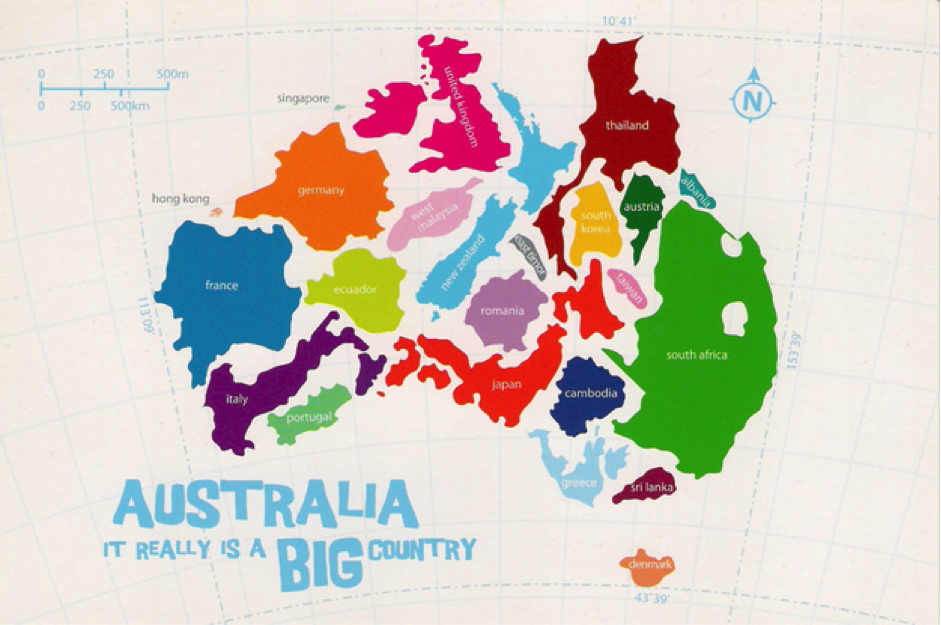 Image source: amazingmaps
Public Transport
Public transport is pretty good in Aussie cities. Perth, Adelaide, Melbourne, Sydney, and Brisbane all have excellent transport within city limits.
These are metropolitan zones where more than one-fifth of the Australian population lives. So, you can bet there's decent public transport infrastructure for locals and tourists to get around town.
In fact, the public ferry system in Sydney is a very convenient way to see many of that city's landmarks including; the Sydney Opera House, Sydney Harbour Bridge, Manly and Taronga Zoo.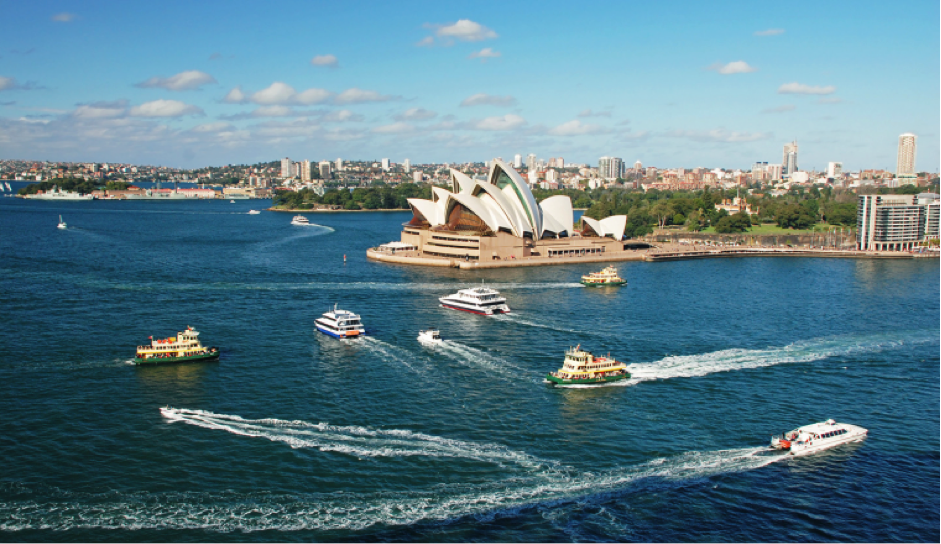 Sydney ferries on Sydney harbour. Image source: nsw.gov.au
Some major Australian Central Business Districts (CBD) have free buses that will take you from one hotspot to the next.
If you plan to visit a few major cities and enjoy the Aussie city life (festivals, bars and nightlife), you can count on the public transport system.
Buying a used car or renting one out may actually be pretty expensive for the hire costs and fuel consumption in stop-start traffic. There's always Uber or Go Catch (a local ridesharing app) as short term options to get you around.
But – if you're heading anywhere outside the city, you better consider a car.
Exploring Australia By Car
Australia has some amazing cities. Melbourne and Sydney are actually consistently ranked as the most livable cities on the planet.
But you can't visit Australia and not explore the amazing landscapes just beyond the city skylines. You must get out of the metropolitan areas and discover pink lakes, strange underground towns and mysterious pillars in the middle of the desert.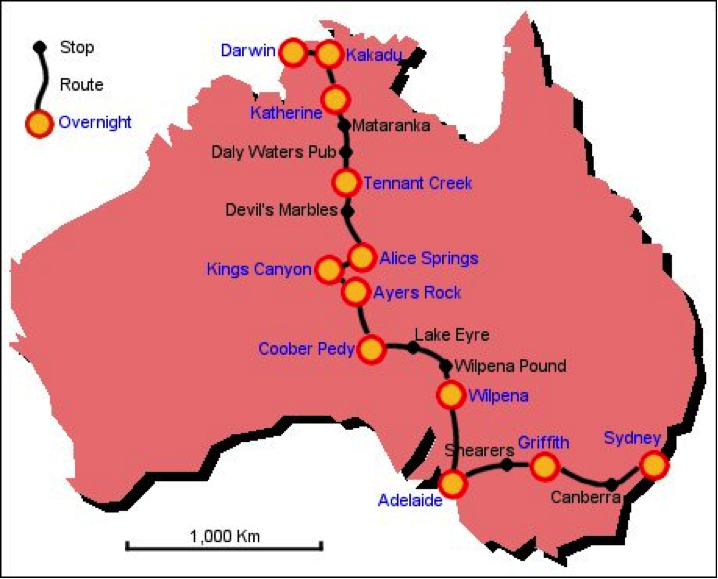 A decent road trip plan. Image source: halling.org.uk
The trouble is the public transportation isn't as frequent outside the cities. It's really sparse once you leave the south-eastern side of the continent. That means your only options are relying on public transport which restricts your freedom to explore, or renting or buying a car.
Buying a car or campervan is easier than you'd expect. You can easily find one already registered online and sell it off before leaving. A lot of the campervans being sold online come with camping gear as well, so you can camp beside a lake or at a national park along the way.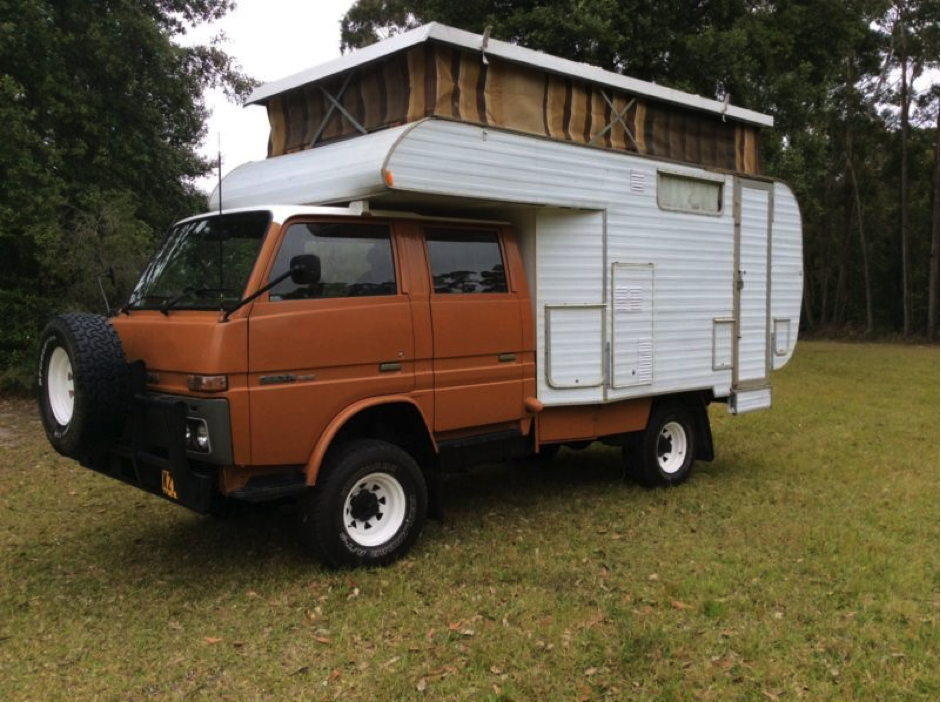 1981 4WD Toyota Campervan. Image source: Gumtree
Nothing beats the sort of comfort and freedom that a car or campervan offers, so buying a used vehicle can be a great way to explore much of Australia.
There's a lot of other things to consider as well. Your budget, driving ability and the size of your family may all factor into your decision.
But whether you choose to rely on public transport or buy a used set of wheels, there's no denying Australia will be a destination you won't easily forget.