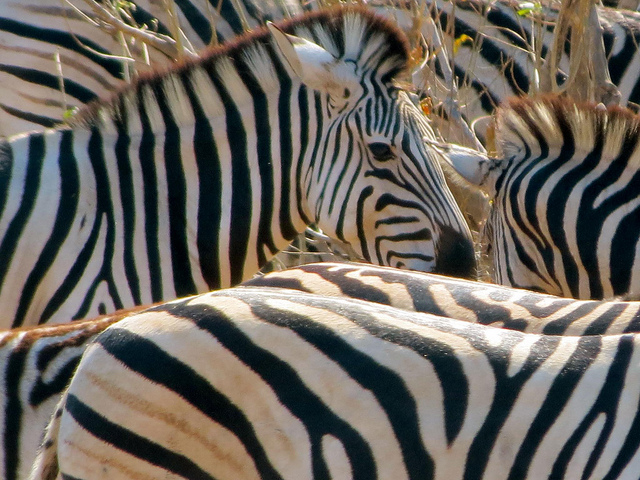 We found ourselves in the Northern region of the N'wanetsi concession, close to our southern African safari lodge. This isolated area is perfect for those of us who love getting away from everything and is absolutely bursting with mystery and wonder. Travelling through this area is hugely rewarding. The landscapes change dramatically and it offered us some thrilling game viewing opportunities. Cheetahs, nomadic lions, sable antelope and even the elusive black rhino are often encountered in the area and could cross our path at any time.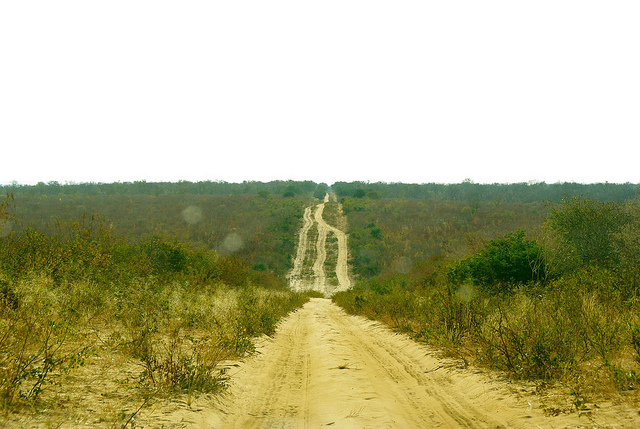 One particularly cold morning we awoke to the sight of the Lebombo Mountains under the cover of thick clouds. We prepared for the day, our minds abuzz at the thought of what the day holds. We set off, heading through the Mountains, along the Mozambique border. Along the way we noticed several vultures in the distance. They may have been resting because of the cool weather, but our instincts told us something else was afoot. There was a chance they had discovered some food, which implied there would be predators in the area. Hungry for adventure we changed course and headed towards the vultures.
We slowly made our way through the dense bush and began our search. It was slow going as the vegetation proved almost impenetrable and the roads were narrow. The stench of death suddenly enveloped us. There was indeed a kill somewhere nearby. Judging by the stench, it was highly likely that it was a large creature.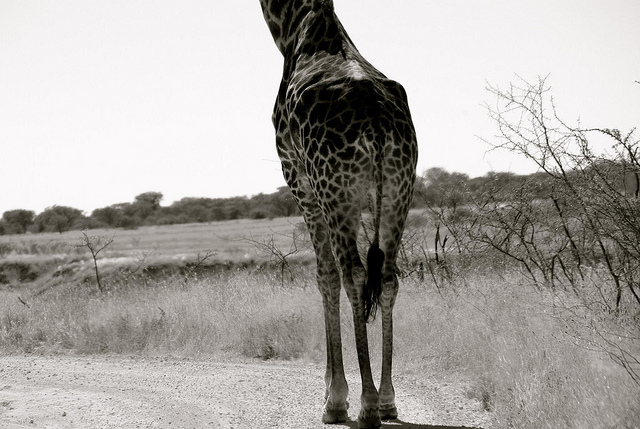 Several vultures swiftly took to the air as we approached. We had found the beast, but in the process may have gotten more than we had bargained for. Two large male lions had challenged a buffalo and the odds were against the bull. The lions' scar covered faces and sheer size told us these creatures had seen battle and won. Their tracks showed us it had been a lengthy and grueling battle, which ended in a drainage line when the bull finally succumbed to its wounds.
Here in the wilderness news travels fast and other scavengers, like jackals and hyenas, soon interrupted the vultures. This led to finely choreographed dance as all these animals fought for any morsel of food, while making sure to keep clear of the understandably protective cats.
Proving once again that everyday here is an adventure.
This is a sponsored guest post, recounting their adventure in Southern Africa.