While driving in Costa Rica you will pass numerous fruit stands and you will miss out if you don't pull your car over and partake in these fun fruits. The fruitstands are full of beautifully colorful fruits, ripe and ready to be eaten! Try something new.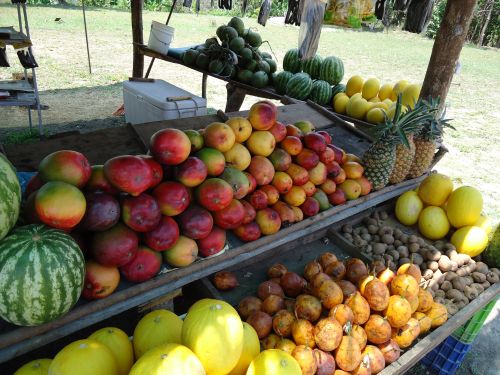 Pipa fría is fresh chilled green coconut. It's a perfect refreshment for a hot day – it is loaded with vitamins and gives you an instant burst of energy. Bonus – it's an aphrodisiac. The local legend is that it is so pure, it can be used as a replacement for plasma if necessary.
It was 500 colones for a pipa fría, which was around $1. The guy at the fruit stand hacks off the top with a machete, and sticks in a straw, and you drink the sweet coconut water inside. There is very little coconut meat, just the delicious water.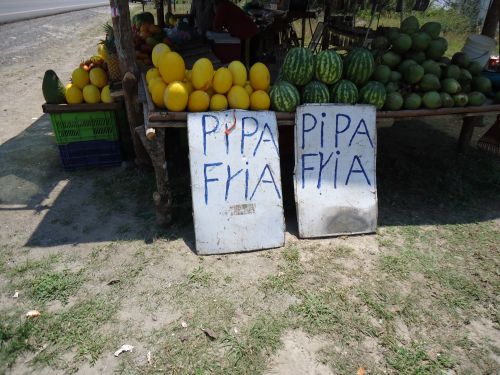 Once you try one Pipa you will make it a point to pull over at every fruit stand or tico on the beach yelling "pipa for sale".
What is your go-to fruit when you stop at a fruit stand?