While traveling through Costa Rica, Sodas are a common sight along the road or in the city you are staying. These family run restaurants are a great way to sit and enjoy the local culture and tipical [sic] cuisine.
Our favorite Soda, and highly recommended, was at La Amistad in Monteverde, Costa Rica. It was across from our bed and breakfast, Claro de Luna, another great stay in Monteverde! We sat down at La Amistad and it was clear that the mama tica was in charge. She took the order of the couple sitting next to us and we waited. She went back and cooked their food, while we continued to wait, sit and simply enjoy! She finished preparing their meal and made sure they were settled and only then did she come over to us (20 min later), we didn't mind at all.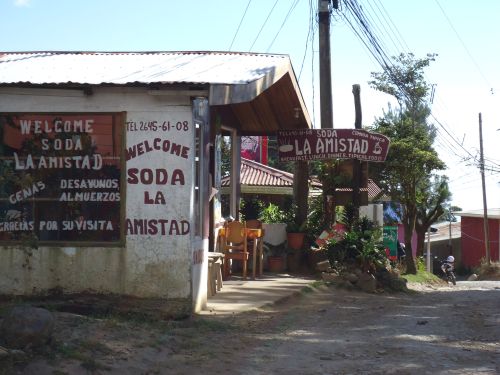 We each ordered a casado, mine chicken and his pork. Casados consist of beans, rice with finely diced red bell peppers and onions, fried plantains, a cabbage salad with tomato and carrot, and a choice of meat between chicken, fish, pork, or steak with grilled onions. The meat that comes with a casado is grilled or sautéed, but never fried and can be found at any meal and almost every restaurant. Delicioso!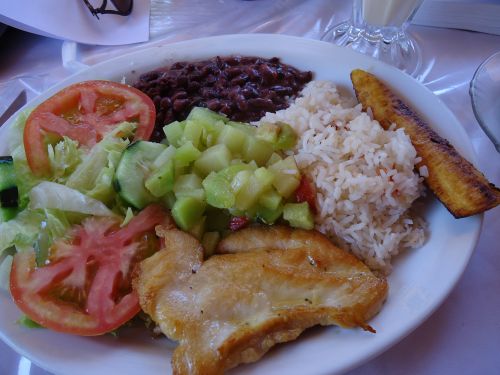 We met a couple in our B&B and mentioned the great food we had across the street. Their reaction was, "You ate there?!"
Don't judge a book by its cover, don't judge a restaurant by its sign. Walk into local places and support the families that run them. Try a new item on the menu, even if you don't understand what you are ordering. There are so many great foods in Costa Rica, keep reading while we touch on the other delicacies you can find in this great country!