We are participating in the BootsnAll 30 Days of Indie Travel project. We will be posting once each day in response to a prompt given on the BootsnAll website. Leave your comments below and also check out their website for other bloggers joining in!
Day 4: Everyone makes mistakes. We forget to ask for Coke without ice in Mexico and spend the rest of the trip in the bathroom. Or we arrive at the airport for a 7pm flight only to realize the flight left at 7am. Tell us the story of your worst travel mistake.
I hope to never have a great answer to answer this question. Although I make mistakes daily when it comes to traveling, I havent yet considered any of them BIG. Even being left in Spain with no train and having to chase a bus down didnt factor as a mistake, just part of the journey. Every mistake is a lesson and an experience to be absorb and revisited when another situation occurs.

My mistakes have been all over the board, but im still kicking and traveling despite them all. A few of the more memorable ones were:
Telling customs that I was just staying for the day in Brussels (implying that I was possibly doing something illegal) and then having to explain I was leaving for Rome in the morning.
Having our whole group wear the BRIGHT yellow Tour De France shirts while on the Champs-Élysées … we were "Those Americans" *Still a bit embarrassed to this day.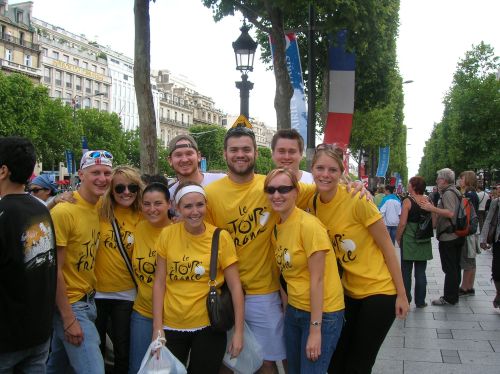 Renting a 12 passenger stick shift van to drive up the Swiss Alps without having more than 1 person that knew how to drive it.
Getting pulled over for speeding in Costa Rica and spending the next 30 minutes successfully talking our way out of a $400 ticket in Spanish. (so this was both a mistake and a success)
Drinking way too many steins at the Hofbräuhaus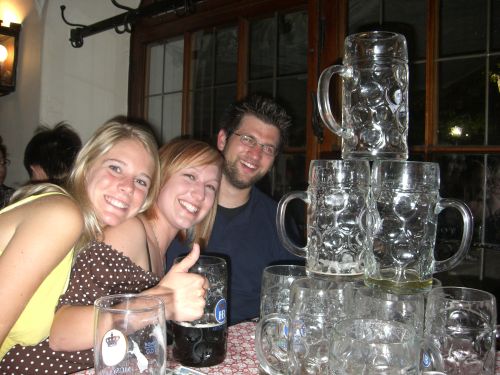 Not bringing our towels with us and having to learn how to air dry after a shower, and using our hostel bedsheets as makeshift towels and then letting those air dry for the day.
These are a few of the daily mistakes that have turned into forever memories. I hope to make many more mistakes on the road!