We are participating in the BootsnAll 30 Days of Indie Travel project. We will be posting once each day in response to a prompt given on the BootsnAll website. Leave your comments below and also check out their website for other bloggers joining in!
Day 19: Some places have the power to make even the most die-hard agnostic reconsider their position. Have you ever been in a place where you felt more alive or more connected to nature, the universe, or a higher power than anywhere else?
Whenever I am in the midst of spectacular natural beauty, I feel connected to nature and a higher power. Whether it be endless mountain peaks or a glowing sunset I know that I am blessed with a beautiful earth to spend my time on. There is no way that every rock formation and sandy beach around the world was just created by chance. Every time I find myself in awe of nature at its finest I know it is God's gift to us on earth.
God writes the gospel not in the Bible alone,
but on trees and flowers and clouds and stars.
-Martin Luther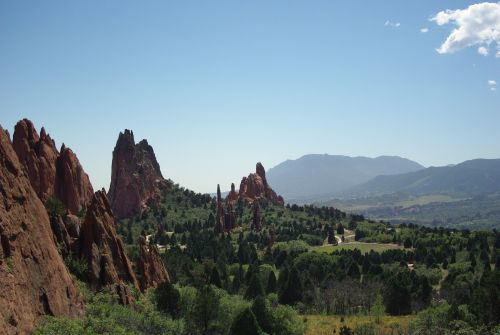 In moments when it is just me and nature, the best thing I can do is to sit and listen. I hear the birds chirp and the wind blow by, reminding me that there is more than loud sirens, tall buildings and taxis honking. The sounds of the city don't compare to the peaceful silence that you find in nature.
While visiting many destinations around the world I always wonder if those who live there realize how lucky they are. Does the scenery just become part of your day, like the tall buildings are in mine, or do you wake up every morning, walk outside and take a moment to realize you are blessed beyond belief and thank God for giving us such wonderful scenery?