We are participating in the BootsnAll 30 Days of Indie Travel project. We will be posting once each day in response to a prompt given on the BootsnAll website. Leave your comments below and also check out their website for other bloggers joining in!
Day 24: Seeing what others have – and don't have – around the world often helps us appreciate our own good fortune. What are you thankful for this year ?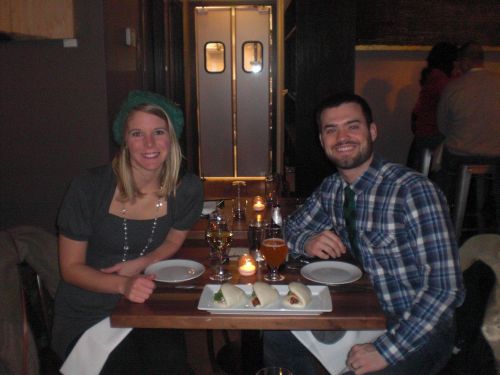 Dear 2011,
Thank you for not always being what we expect or plan for. Thank you for being patient as we re-prioritzed in order to write a better story for our life.
We realized that although stepping outside of the norm is risky and not everyone will understand, the opportunity for us in the next few years excites us. We are thankful that all of our plans for our trip next year have fallen into place.
We are grateful for everyone who supported us this year. We know how blessed we are with friends and family members throughout our moves, job changes and third year of marriage.
Thanks for the great weather this summer in Chicago giving us plenty of beach days and long runs along the lake. We loved our new neighborhood, the tree-lined streets, the green market in the park and the families out walking their dogs.
Thank you for keeping us safe as we snowboarded down the snowy mountains and we zip-lined through the cloud forest in Costa Rica. Also, dont forget the kind tico in Costa Rica who was nice enough to give two Americanos a pass when he pulled us over for speeding and saved us muchos colones!
Thank you for giving me great memories with my friends this year including weddings, baby showers and walks through the city. Josh and I were able to spend more time this year together once he stopped his crazy travel schedule and I have loved having him around more!
2011 has been a humbling experience as we have simplified our life and rewritten our goals in order to focus on our health, happiness, travel and building a strong family together.
Thanks 2011…we will see you next year in 2012!
Care