We are participating in the BootsnAll 30 Days of Indie Travel project. We will be posting once each day in response to a prompt given on the BootsnAll website. Leave your comment below and also check out their website for other bloggers joining in!
Day 1: What were your travel goals last year? Did you accomplish them? What travel goals do you hope to accomplish this year?
Our upcoming goals for 2012:
Take a year off and travel around the world
Gain a new perspective on our lives through travel
Change our worldview
Figure out how to make an independent income without relying on an employer
Grow our blog to 100 subscribers and 500 page views per day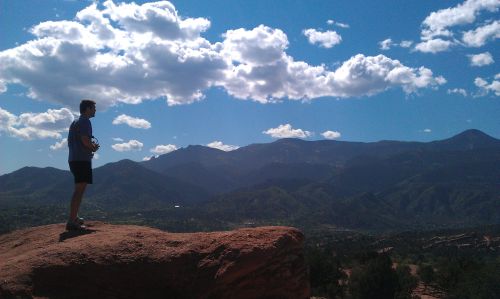 We have big things happening in the next 365 days and our goals seem to be broad and overwhelming. It is easy for us to say we want to change our worldview in the next year, but what specifically does it mean? What do we want it to change to? I like my goals to be defined and attainable, but outlining goals for my first round the world experience is hard since I have no idea what to expect.
Our goal will be to enjoy the small details of life in the midst of this life-changing adventure. I want to notice the color of the leaves on the trees and the blue of the sky. I plan to enjoy the smell of delicious foods being made all around us (while tasting most of them) and getting to know many people that we interact with on the road. I want to be an open book, learning as much as I can about culture with an untainted view.
For our marriage, I want us to come back a stronger couple. We will go through some tough times, and see beautiful and not-so-beautiful places together. We want to struggle with language barriers and cultural differences while figuring out how to use a squat toilet. I want to laugh a lot. I will be truly happy this next year, knowing that we are experiencing God's great earth and creating many stories together.
Our goals aren't specific, we have no idea what to expect but we have the simple goal of taking advantage of every opportunity that comes our way. We are thankful for the opportunity to do what we are doing and can't wait to begin!
What are your goals for 2012 and where will the year take you?