As we prepared our packing list Josh and I got on the subject of my wedding ring and if I would be bringing it along with me. Since we aren't trying to draw any extra attention to ourselves and won't always be staying in the most luxurious of accommodations, we decided to leave my ring at home for the year. Maybe we are overreacting? I would love to hear of other long-term travelers who have traveled with their wedding ring, but it isn't worth losing it and having to worry about it.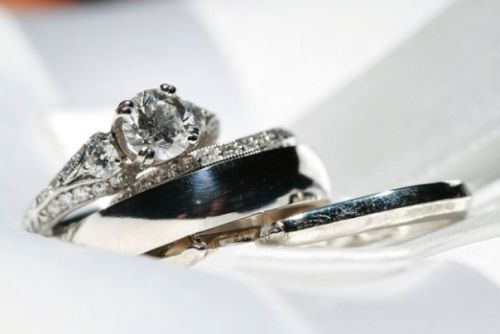 I knew I didn't want to be without a ring for a year so I started to search for a replacement.
My specifications were:
I didn't want to put a lot of money into it
It couldn't be flashy or draw unwanted attention
It should still be unique and personalized
Not gold
No diamonds or CZ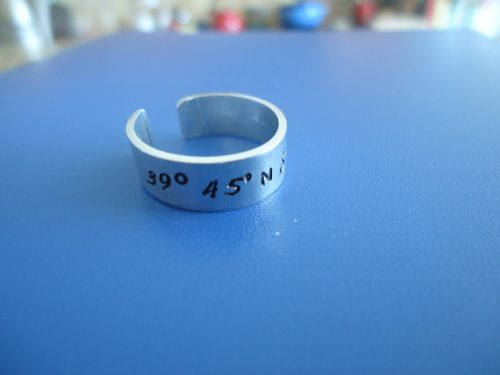 After searching for a few days, and finding a couple of different really good options, I decided on this ring from Etsy. You can customize it to the latitude and longitude of your choice, so I had the coordinates of the gardens where we were married engraved on the ring. It arrived today and meets all the specifications I was looking for. It is lightweight, simple, inexpensive and the perfect traveling wedding ring for my trip this year.
Do you bring your wedding ring with you on your travels?