I did it. Something I swore I would never do. I purchased these…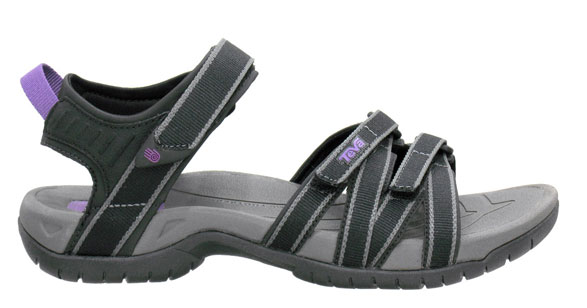 These shoes probably look fine to everyone reading this, since fellow travelers share your love of Chacos, Keen, Tevas and Merrells. To be honest I had the hardest time convincing myself that I would be wearing these shoes for an entire year. I am not shoe crazy, I don't have that many different pairs compared to most women but for whatever reason the look of these shoes just rubbed me the wrong way.
I have heard countless recommendations and rave reviews of these shoes, specifically Chacos, and to me they seemed like "Hummers for your feet" as Round We Go called them. Despite the weight and look of these shoes I knew that they were my destiny and there was no use fighting it.
While we were on our RTW Work-cation, I stopped by a store and tried on a variety of these walking sandals. Josh asked me, "Do you love them, because you will have to wear them and carry them with you for an entire year?" My response was simple, "No," but I do plenty of things that I don't like but I know are good for me. I eat oatmeal every morning instead of a glazed doughnut, or working out after a long day instead of crashing on my couch in front of the TV. So, no, I don't love the shoes but I know I need the support so I gave in.
I got Teva Tierra's which were a compromise between the big, clunky Chacos and fashionable lightweight sandals. They look decent with my backpacking dresses and give me enough support so that my feet aren't hurting after a long day.
What are your hiking/traveling/walking sandals? Do you love them, or are they purely functional?