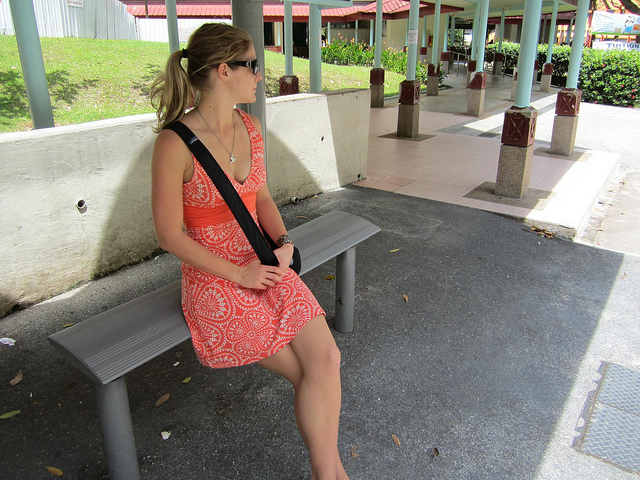 Easy Outfit Planning
When backpacking in dresses I don't have to go through and think about my pants matching my shirts, or what colors will go with which colors. It is one outfit easily put on with no hassle. I can dress it down and wear it over my bathing suit, or I can dress it up for a nice dinner out.
I Enjoy Feeling Feminine
I love backpacking and hiking and don't mind not showering for a few days when I am camping, but I still enjoy feeling feminine. I am a girly girl at heart and would wear a dress every day if I could.
I Look Nicer When I Travel
Most of the clothes I travel with are lululemon. They are mostly workout clothes made from luon fabric which breathes well with lots of sweating and are all made very well to hold up over time. They are great to get around in most of the places I am traveling when I backpack, but when I am in the airport or a nicer restaurant or I need to pull off a dressier outfit I pull on a dress and am instantly that much more presentable.
Less Space in my Backpack
Dresses do not take up a lot of room. Instead of rolling up pants and shirts next to each other, it is one dress. It's small, doesn't wrinkle easily and can fit into almost any space. When in hot environments, if I mainly wear dresses then I have many more outfit options to rotate through.
They make really cute dry-fit dresses now like these:
North Face Natalya Halter Dress
I understand that dresses aren't always practical when it comes to long hikes, or climbing, or windy days. But 90% of my travels, if the weather is warm and the sun is shining you will find me in a dress.