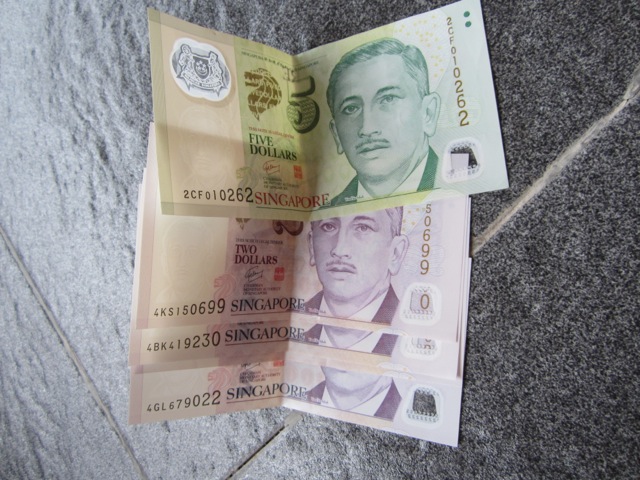 Singapore was a unique situation since we were blessed with great friends who opened up their home to us, which ended up helping our budget out a lot!
We stayed 14 days and budgeted $40 per day, half of Hong Kong's budget since we didn't have the accommodation cost. Without the lodging we would have added, at minimum, an additional $50 per day. They also (against our will) helped cover multiple dinners when we went out. They allowed us to use their kitchen where we ate most of our breakfasts and some lunches. Overall our expenses were greatly helped due to our specific situation which we are very thankful for! We ended up spending an average of $34.70 per day on average.
Below, you can see a breakdown of our 2 weeks in Singapore by category:
| CATEGORY | USD ($) |
| --- | --- |
| Lodging | $0.00 |
| Food | $252.69 |
| Misc. | $81.37 |
| Transportation | $80.78 |
| Activities | $70.97 |
| Total Spending | $485.81 |
For lodging, we stayed in our friend's second bedroom.
We cooked (or were cooked for) at home for at least 1 meal a day (usually 2). Otherwise food was quite expensive.
Misc. included the Super Bowl internet stream, a gift for our hosts and extra toiletries. Most of our time in Singapore was spent hiking in parks or exploring the city's many malls, mainly free activities.
Transportation was double what we spent in Hong Kong due to staying in a residential area which required us to take a bus to get anywhere.
Our only real activity cost was the Night Safari.
Singapore is very expensive compared to the rest of Southeast Asia, and slightly more expensive than Hong Kong. If we hadn't been blessed with our friends' generosity we wouldn't have been able to stay as long.