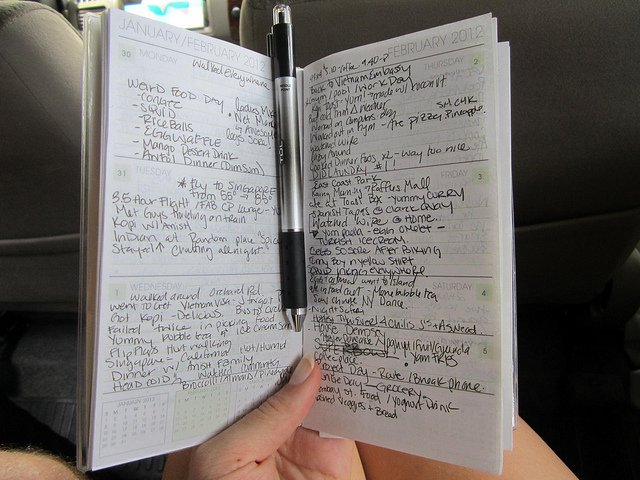 I wish I had time to write. I wish I sat for an hour a day and wrote about all of the wonderfully simple adventures and great things that happened to me for that day. I wish I wrote about the tastes and smells of all the food that I get to eat. I wish I wrote about the personality and kind hearts of all the locals and other travelers I get to meet. I wish I wrote about all the hilarious mistakes and wrong turns I make on any given day. I wish I wrote not on this blog, but in my own personal diary. I wish I made the time. I know in 10 years I will look back and tell myself…I wish I would have been better about keeping a record of my travels.
I brought a journal and in a month I have opened it once. My "good for now" solution is this small $1 calendar I picked up in Chicago before I left. It gives me about 2.5 inches of space to write. I know I can't write much, but I write down the important names, feelings, smells, funny moments that I dont want to forget. It isn't as thorough as I want it to be, but it helps me not forget.
When you are on the road, how do you record your experiences and memories?