In one hour, ten divers were able to fill 10+ bags with garbage that was entangled in the beautiful reef down below. Gili Air is a small island of only 1,800 residents and with the increase in tourism each year the trash has piled up and is finally starting to be addressed by the locals on the island.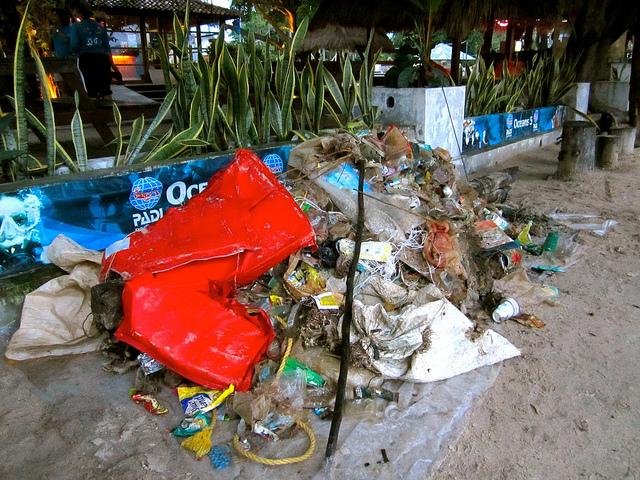 Oceans 5 organizes a weekly dive to clean up the beautiful reef located directly off their beach. They invite their guests to join with the dive instructors and divemasters in an attempt to get rid of the junk and keep the reef healthy. Every week they dive, and every week they come up with more and more bags, plastic and random crap that somehow makes its way to the ocean floor.
Josh and I are new to diving, but this dive was by far the most fun. We were able to see the colorful reef with its variety of fish and coral as well help out the local environment. You get great practice on your buoyancy as you hover inches from the coral and reach out for a decaying bag of chips, trying not to disturb any of the life below. There is a camaraderie in knowing you aren't out there alone, locals and guests together are taking their own time to join in an effort that if ignored would be a big problem.
My hope is that more visitors to the island would join in this dive. Whether you are a pro diver with 500+ dives in your book, or you are a beginner like us, take the time to care about the reefs so that we can continue to enjoy them in the future.