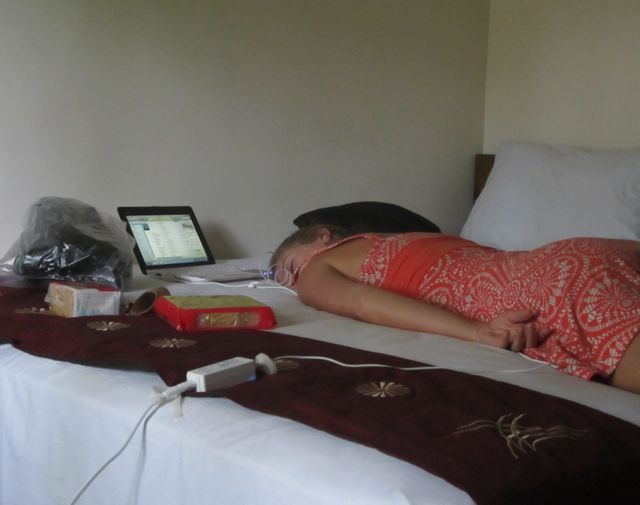 What is Computer Head?
A diagnosable condition where you get stuck sitting in one position and staring at the computer for a prolonged amount of time. Computer head can affect both those working diligently or simply surfing the web for fun. High risk of infection during rainy days.
Symptoms:
Computer head symptoms tend to go unrecognized until you are in the middle of an episode.
Grouchy
Irritable
Frustrated
Hungry
Weak
Sleepy
Causes:
Overuse of computers or other electronic devices. Staring at a back-lit screen whether you are engaging in reading, gaming, surfing or designing for hours longer than recommended.
Once you have been infected, the likelihood of relapse is high. Rainy days may increase your risk to unacceptable levels depending on the duration and output of storms. Proceed with caution.
What's Your Risk?
Your risk coincides with your computer use:
0 – 3 hours of casual computer use – minimal to no risk
3 – 6 hours of computer use – moderate risk
6 – 9 hours of concentrated computer use – high risk
9+ hours of continual computer usage – 100% Risk!
Prevention:
Every 30 minutes to an hour walk away from your computer. Put the computer away and go for a walk, swim, or run. Engage in real-life conversations and let your eyes rest. Maintain a regular eating schedule and keep a bottle of water nearby so you stay hydrated during long bouts of computer use.
Treatment and Care:
Once you have contracted computer head I recommend telling the person you are currently with. This will make them aware of your crankiness and allow them to hopefully forgive any unwarranted comments or unnecessary rudeness.
Next, think back to the last time you had a snack or a meal and if it has been a few hours find a snack and water to ensure you aren't lacking nutrients.
Do not go near your electronic devices for at least 1 – 2 hours following an outburst of computer head. Once you have let a few hours go by, it may be safe to continue normal computer usage. Check with your traveling partner or physician to be safe.
Awareness is the first line of defense against computer head. Please, inform your loved ones. No one should deal with computer head alone.