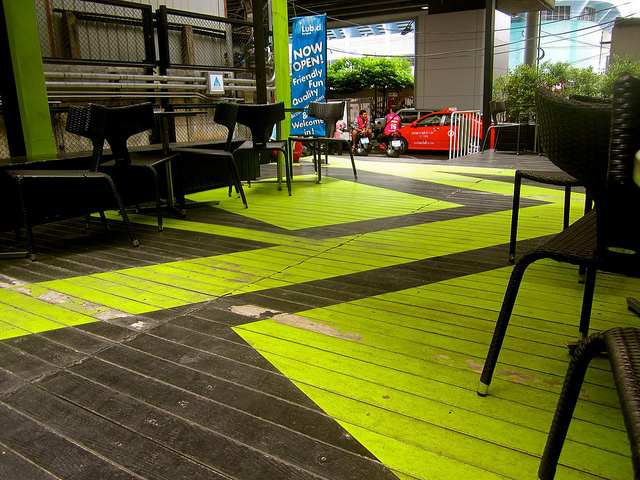 After four months of travel in Asia, we spent the last week getting a whole lot done before we leave for our next continent. First on the agenda was to add pages to Caroline's passport. According to the US State Dept, Namibia could use up to 6 full pages of your passport. I can't imagine what they would do with 6 passport pages, but to be safe we added the extra pages. So now she has 52 additional pages and 6 more years with her current passport.
We met with Nalin from Lub d who has been our go-to person in Bangkok. She has shown us such great hospitality and is one of the many reasons we love Lub d. If you don't stop at one of the two locations (Silom or Siam Square) while you are in Bangkok you are majorly missing out. This is our first time at Siam Square and it is such a different atmosphere than their Silom location. The location of Siam Square is unbeatable. You are literally in the heart of the city, a short walk from all of the street food, shopping and quirky Bangkok culture that you could ever imagine.
This week we designated each day for a different project that we wanted to accomplish. We spent one day trying to conquer our DSLR camera a little at a time, in preparation for Africa. Grasping a bit more understanding of what aperture, shutter speed and ISO really do. It is a work in progress but we will figure it out!
The other days were dedicated to Africa planning, SEO, web development and getting our blog ready to run itself for the month of June while we are driving through the African bush. The next week is going to be just as busy, as Josh's parents will be joining us in Bangkok and Chiang Mai over the next week and a half!