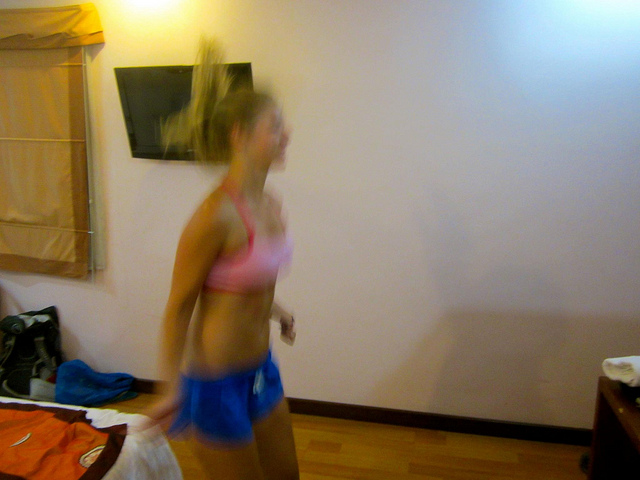 When the heat is unbearable or you are under a tight time constraint here is a hotel workout that will work up a sweat and get your blood pumping to start the day.
10 minutes of jumping rope
10 pushups
1 minute plank
5 pushups
25 crunches on the end of the bed
25 rotational crunches
15 dips on a hotel chair
Repeat 3x
Some days I like to keep it simple. Get your heart rate up and arms and abs burning. If you don't have a jump rope, pretend. You are alone in your hotel room, no one is judging you (unless you take a photo and post it up on the internet for everyone to laugh at.) If you really can't bring yourself to jump around your hotel room, purchase a jump rope ASAP and don't leave home without it!
There is no excuse to skip your workouts when you travel.
Turn this on, while you "bounce around the room":
http://www.youtube.com/watch?v=dCDZDPdF26Y