We don't want to hear your dark dirty secrets, only your travel confession!
Is it a routine that gets you through long trips, a guilty pleasure destination or food, or maybe a pair of white Westin slippers that have seen better days? This is your time to come clean and maybe even feel better about your own confession as we read about everyone else's!
How To Confess!
Post a photo and description of your confession.
Tweet your post with hashtag #travelconfession and follow/tweet @traveling9to5
Tag 3 – 5 other travelers whom you would like to expose, and mention them on twitter.
*This has no prize or big cash win at the end, it is for pure enjoyment for all of us travelers who carry our sanity around with us!
Here is our travel confession: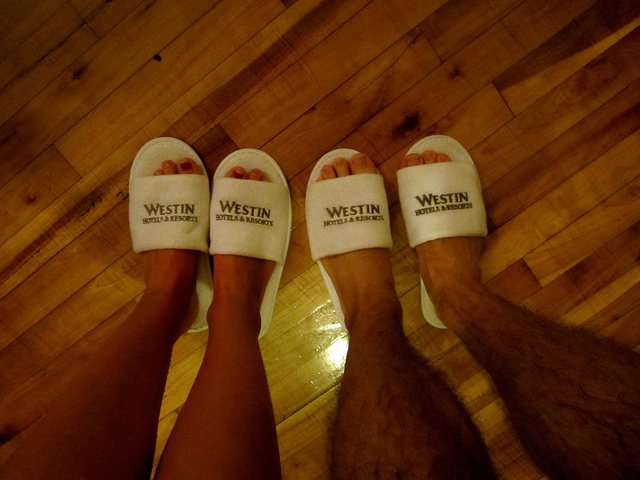 After a stay in an executive suite at the Westin, we took the complimentary slippers and carry them in our backpacks. We wear them in every hostel, hotel or guesthouse we stay in. The make our feet happy!
I want to hear your confessions: