Our self-drive safari through Botswana was one of the most exciting and memorable trips in 2012. We've put together a photo essay on the variety of roads we drove on so you can see it with your own eyes!
Roads in Botswana are constantly changing. You'll be on a decent tarred road and one mile later you've shifted into 4WD and are taking on sand 3 feet deep.
There aren't always roads, sometimes only suggestions of where you should drive left by past cars that have taken the same route.
Overhanging bushes, thorns and occasional tree trunks litter the sides and sometimes are in the road.
Getting onto a tarred road after a couple days of straight sand can be cause for celebration!
Depending on the season, the grass in the middle of the road can grow very high, and if your car doesn't have a grass seed net, the seeds get stuck in the radiator and can overheat the engine.
Elephants, huge animals you'd think would be easy to see…think again! These animals hide well in the thick bush and suddenly 40 elephants will be crossing the road ahead.
Bridges always look questionable, luckily this one wasn't submerged in water. These are always taken slow.
Wide open plains are some of the best places to venture to during your self-drive safari. You can see animals from further distances and are able to enjoy the blue of the Botswana sky!
Sometimes we'd see more animals outside the reserves than in! Cows, donkeys, goats and warthogs were constantly crossing the highways.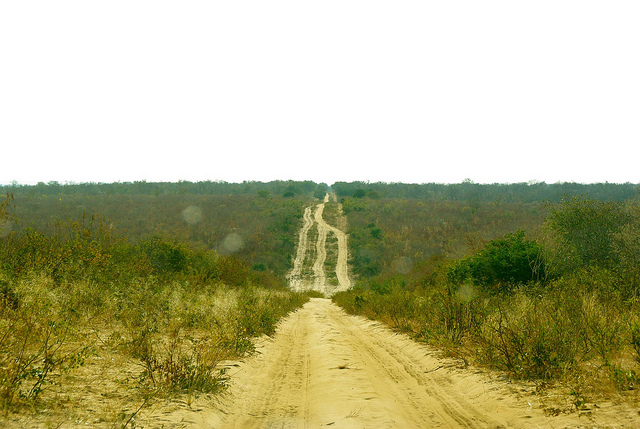 My favorite memories are the roads that seem to fade into the distance.
Sand, sand, and more sand along the Chobe riverfront. And…why would you subject your BMW to these conditions?
In South Africa, you'll be on tarred roads most of the time but they still stretch on forever and ever.
Finally, when you see this truck coming up fast behind you…just let him pass!
What kind of crazy roads have you been on?