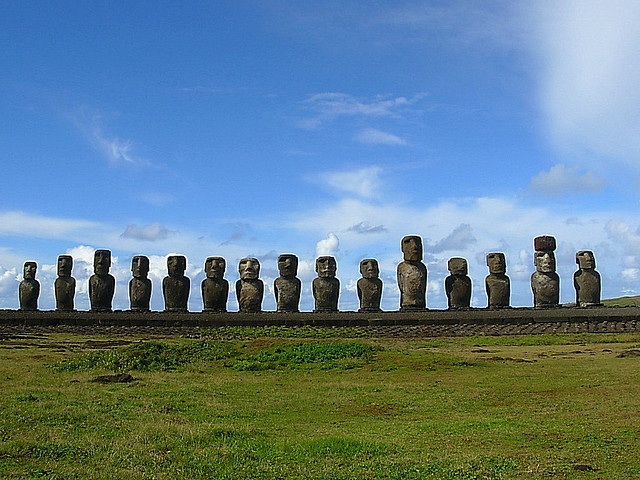 Our secret destination is finally unveiled!
After going through a variety of options we are currently on a plane to the most remote airport in the world!
We'll be spending 3 nights on Easter Island. It's 2,336 miles from the nearest airport (Santiago, Chile) in the middle of the South Pacific. We're hoping to get some great photos of the moai, the huge head statues scattered around the island, and just be amazed by how far we are from anything.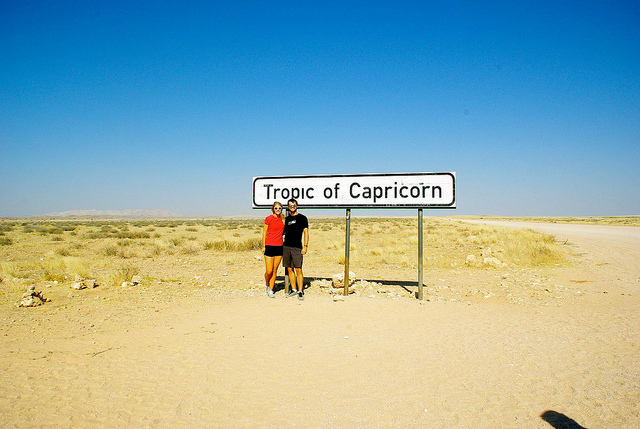 If you haven't been able to tell I love geographical locations which is what took us to the southernmost point of Africa and caused us to pull over for a photo at the Tropic of Capricorn. And yes, we will be planning a trip to Antarctica some day to stay at the bottom of the world!
While it is very far away, it's actually not that difficult to get to, albeit fairly expensive. Again, my frequent flier miles have come in handy, as we were able to get a LIM-IPC-SCL itinerary for 25,000 British Airways miles and $43 in taxes per person. All the more reason to get started earning miles for your next trip!
Our trip to the island will be quick, since it's a small and expensive island. But it's a big bucket list item for us! Stay tuned to find out where we are ending our trip in December.
What is the most remote location you have been to?