Drugs, dreadlocks and peace signs. The term hippie brings to life images of bellbottoms and drifters.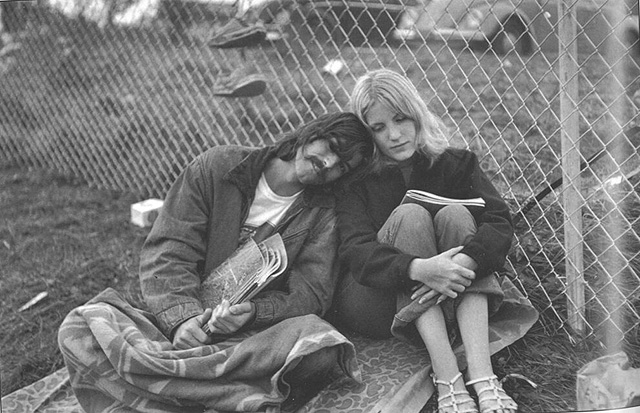 I admit, I had to look up the definition of a hippie prior to writing this article.
What follows are some phrases that jumped out to me during my research.
Hippies:
Seek to free themselves from societal restrictions
Choose their own way, and find new meaning in life
Declare their willingness to question authority
Distance themselves from the "straight" and "square" (i.e., conformist)
Tend to travel light, and could pick up and go wherever
Seldom worry whether they have money
Josh and I both come from the corporate world. I do worry about whether I have money in the bank and probably would be considered in the straight and square category to many. But the longer I travel and seek an independent lifestyle and am beginning to see myself in a different light.
Put us in a town like Montañita, Ecuador, known for its "special" bakery items and hammock lifestyle, and we're the squarest squares there. But, if you place us in a cubicle and insist on 8 AM status meetings, we will stick out like Birkenstock-wearing hippies. Thus we coined the term: Corporate Hippies.
We question authority (and conformity), travel light and are working to free ourselves from societal restrictions when it comes to our 9 – 5 jobs. We are entrepreneurs. I am starting to think that there are many parallels between entrepreneurs and hippies. Someone who is choosing their own way and directing their own meaning for life. For now, I'm ok with being called a corporate hippie.
Leave a comment with why you think you are also a corporate hippie, living in a world somewhere in between wearing suits and growing dreadlocks.