I've always maintained a "close to home" approach when it comes to New Year's Eve (what can I say I love Chicago), but recently a friend from Rio sparked my interest by describing NYE on Copacabana Beach. It sounded amazing and encouraged me to research other fun places to spend NYE.
Here is my NYE Wishlist: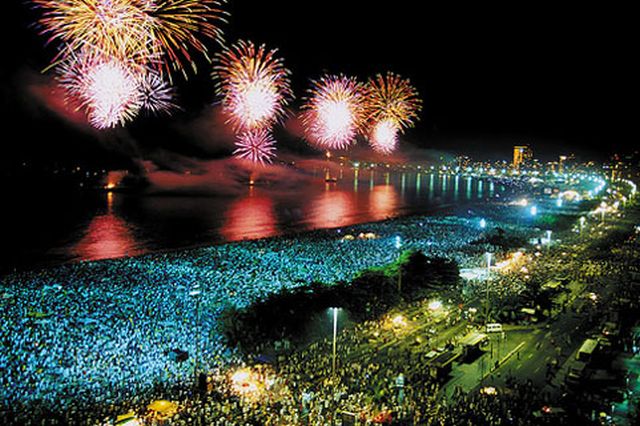 Rio de Janiero
Picture a sea of white covering Copacabana Beach in Rio. Not a small crowd, but 2 million people arrive in glammed up bright whites, representing cleansing for the new year. Live samba is playing in the background while a colorful display of fireworks is set off over the beach. This NYE party is at the top of my list!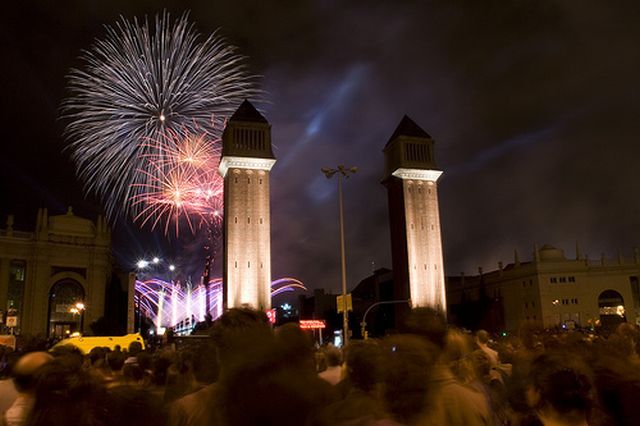 Barcelona
I'm biased, I love this city! When the clock chimes midnight, the tradition is to eat 12 full grapes in order to bring yourself good luck for the year to come. I'm not much for eating late at night, but I think I might like to try with hundreds of thousands other Catalonians. Barcelona is definitely not known for their fireworks, but to make up for the lack of lights, the city boasts some of the best parties of the year!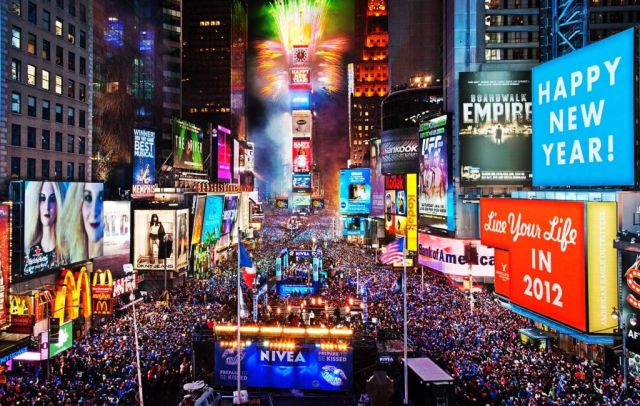 New York City
For the past decade I have sat in front of the TV counting down with Times Square, watching the ball drop. This is one of the most iconic and world-renowned NYE celebrations and at some point I must make my way into the crazy crowds to countdown with the rest of the US in person.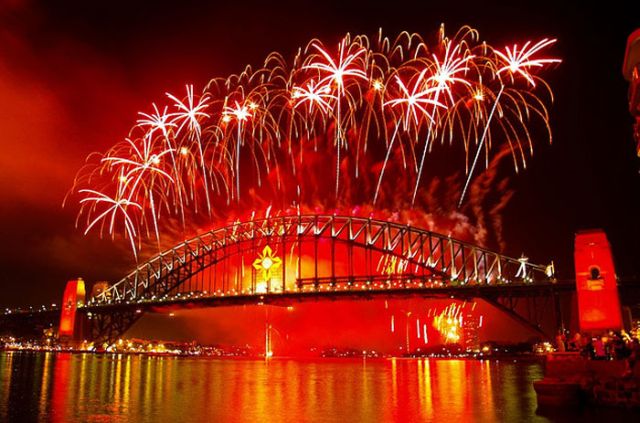 Sydney
At the harbour on a hot summer night with 1 million other Aussies sounds like a fantastic way to ring in the new year. They put on two firework shows: a 9 PM family-friendly show and a midnight party-all-night event over the bridge. I plan to one day celebrate the new year with fireworks exploding over the picturesque Sydney Opera House in the background.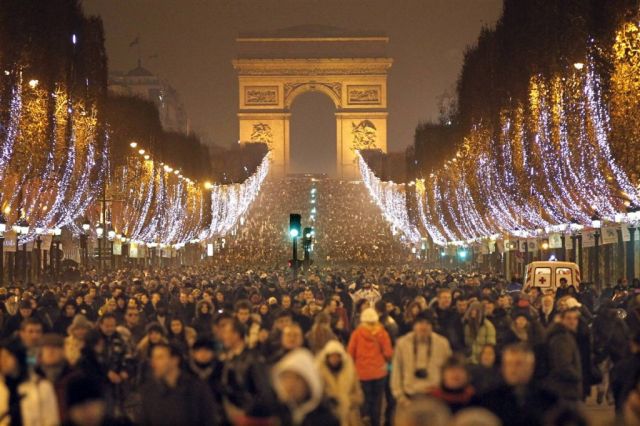 Paris
Gathered at the Champs-Élysées watching the Eiffel Tower explode in a colorful sparkly display, while we sip our champagne and wish those around us "Bonne Année"! Need I say more? Perfect.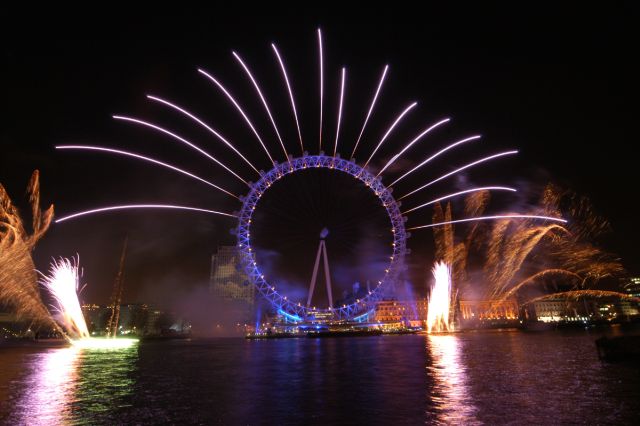 London
London is one of those cities that I can't believe I haven't been to yet. New Year's Eve seems as good a place as any to start! I want to stand on the Westminster Bridge watching the fireworks go off from the London Eye as I countdown with the chimes of Big Ben in the background.
If you have been to one of these New Years Eve bashes – what was your experience? If you've celebrated NYE in another city that isn't listed – I want to hear why I should add it to my NYE Wishlist!