I am going to become an astronaut.
Or maybe I am going to law school.
Or maybe I will open a juice stand on the corner of Michigan and Wacker in downtown Chicago.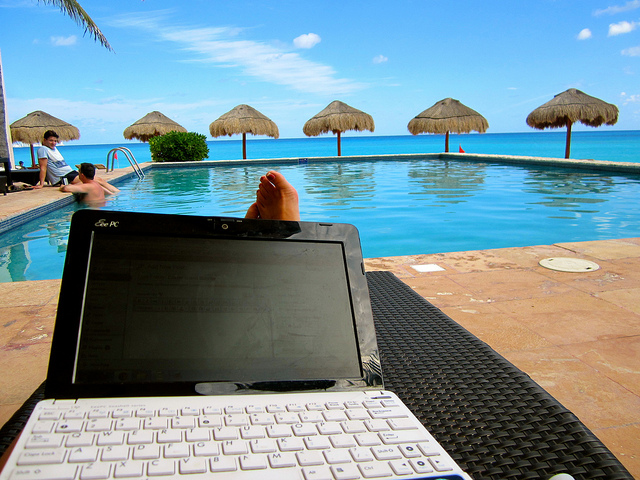 We are home in one week and everyone wants to know…what's next?
It is the number one question we get, and every time our answer is a long pause, a quick uncomfortable smile and a simple we aren't sure.
Our honest answer? We plan to make money. Catch up with friends and family. And keep writing about our travels on this blog.
If you've followed us throughout the year you know that our long-term goal is to create a business and become location independent. We are setting out on an entrepreneurial journey that is both scary and exciting.
We want to be able to tell you what our health benefits will look like and where we will rent an apartment and exactly how much money we will make in the first 6 months of being back in the USA…but we can't.
We have been living on the road making plans a week at a time. We have enjoyed the flexibility and accepted the uncertainty that comes with the unknown. We are excited and confident that we will be successful, but we can't tell you what the success will look like exactly…yet.
Our plans involve catching up on the moments we have missed such as friday afternoon happy hours and sunday sushi dates with our friends. We plan to spend time with our families and babysit our two nephews more next year. We plan to work…a lot.
With all the plans we are making, we are promising ourselves to stay flexible and keep exploring. We might not be flying to Thailand (ok, we might if we have time), but we have trips to Hawaii, Portland, Key West and Toronto already planned. After seeing the world (at least a part of it), we want to see our own country. I want to go to the Grand Canyon and explore Zion National Park. I want to make a trip to Georgia to visit my family I haven't seen in way too long.
There are lots of plans, we just can't tell you when they will happen – or what other exciting opportunities will pop up along the way. One of our goals of 2012 was to become comfortable with being uncomfortable. We are working to satisfy our wanderlust and continue to build a community around the friends and family we have spent the year away from.
In the mean time, if you ask me what my plans are… expect to hear about my venture to walk on the moon…