We finally sat down and put our travel plans for 2013 on the calendar (at least the first half). After spending 2012 outside of the country we are focusing this year on exploring our own backyard…with a quick jump to Toronto for TBEX…and maybe a week in Mexico? 🙂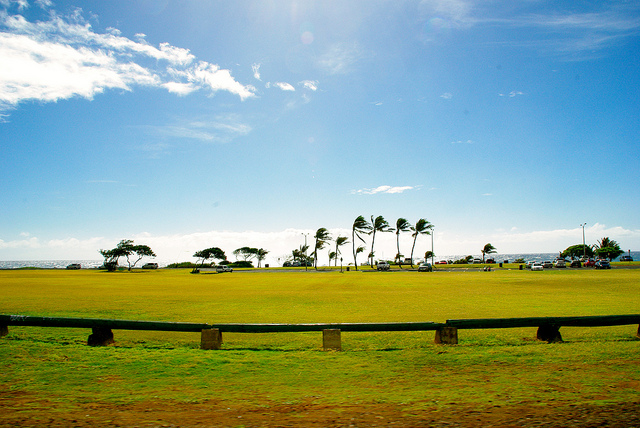 January:
Kauai, Hawaii – We are currently in Hawaii with LandingStanding working and surfing in true Hawaiian style. Kauai has been an amazing start to 2013 with beautiful scenery, delicious eats and hardcore Think Tank sessions with Meg and Tony.
February:
Chicago, Illinois – Remember that city we left back in 2011? We miss it! We are catching up on overdue doctor and dentist appointments while we are in Chicago, in addition to spending time celebrating birthdays and catching up with our friends we've missed. Expect to read about our favorite restaurants and must visit sights in the Windy city.
Carmel, Indiana – Making up for lost family time. We are making a 10 day stop in Carmel, IN (recently named the top US city to live in) and spend much needed days with the fam.
San Francisco, California – I am beyond excited to arrive in San Francisco. This is a city that I can't believe I have yet to visit and at the same time can't wait to explore! I have heard great reviews of the city and can't wait to share about our own experiences.
March – May:
Northern Sierras, California – Our love of mountains has opened up an opportunity for us to housesit in the Genesee Valley in the midst of the Sierra Nevada mountains. Get excited for stories from Sonoma, Napa, Lake Tahoe and lots of National Parks along with what it's like to take care of 2 horses, 4 dogs and 2 cats out in the middle of nowhere!
June:
Toronto, Canada – Our first conference of the year, TBEX, the Travel Blog Exchange, will take us to Canada for the first time. It's about time! We are hoping to make a trip to Niagra Falls after a bit of touring around Toronto.
Carmel, Indiana – Josh's parents are celebrating their 30th wedding anniversary, so we'll definitely be home for that!
Key West, Florida – Destination weddings are the best aren't they? One of our best friends is getting married in Key West which is the perfect excuse to head South!
July:
Portland, Oregon – This is our year for World Domination. We are attending the World Domination Summit in July to be inspired and learn from other entrepreneurs and artists living unconventional lives.
Indiana/Chicago – We are back in the Indiana for a wedding this month and planning to spend the rest of the month along the lakefront in Chicago. The city is at its best in the summer!
August – December:
Really honest…we have no freaking clue! We have a pretty good list started of places we want to check off this year – let us know if you have any suggestions of your own!
Alaska
Georgia (to visit Caroline's family)
Cabo San Lucas, Mexico
Grand Canyon, Arizona
Charleston, South Carolina