It's been awhile since we've done one of these, and you told us in our reader survey that you missed them so we're bringing back the travel Would You Rathers!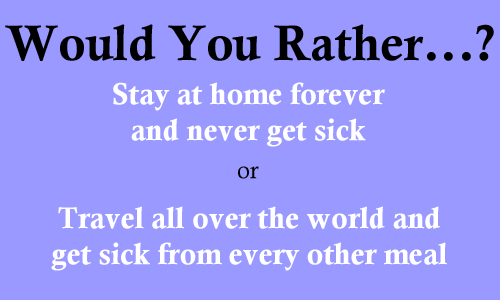 Would You Rather…Stay at home forever and never get sick or Travel all over the world and get sick from every meal?
Let us know your answer in the comments!