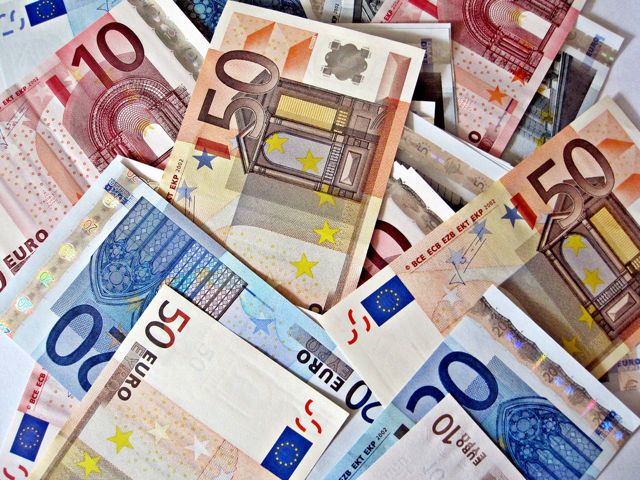 14 days is all we were able to spend in Spain, split between Barcelona and Madrid, and it wasn't enough. The food, the street art, the food, the people, the food, the language, did I mention the food?
Tapas, olives, Iberian ham, serrano ham, CHEESE, fresh bread, paella, patatas bravas, wine and sangria. We spent almost twice as much on food as anything else during our stay.
Our budget was set at $80 per day for two people. This was the only place on our trip where our US dollar wasn't the stronger currency (sad), and the most expensive yet. We didn't plan on visiting Europe at all during the trip, due to cost reasons, but since we had to fly through to get to South America, it would be a sin not to stop and eat. We also were able to visit with Caroline's parents while we were in Madrid.
Our daily expenses ended up right at $78 a day. We were able to stay under budget only by using points for lodging in Barcelona and sharing the cost of an apartment in Madrid.
Exchange rate: 0.81 EUR = $1 USD (July-August 2012)
Below, you can see a breakdown of our 14 days in Spain by category:
| CATEGORY | USD ($) |
| --- | --- |
| Lodging | $207.75 |
| Food | $428.63 |
| Misc. | $96.17 |
| Transportation | $226.91 |
| Activities | $128.40 |
| Internet | $0.00 |
| Visa (not needed) | $0.00 |
| Total Daily Spending | $1,087.86 |
Budget Notes:
(All numbers are only daily spending for two people, items like visas, fees, activities and food can be split in half to get a per person amount. The numbers don't include airfare or other transportation to get to the country.)
Lodging is pretty expensive in Europe. It all depends on your standards, but we were hard-pressed to find an acceptable place with a private room to stay for under $50 per night. By US standards, that's cheap, but at this point in our trip it gave us sticker shock. We used some more SPG points in Barcelona at the Four Points by Sheraton, which included free breakfast with my Platinum status. In Madrid, we got an apartment on Airbnb for $118/night and Caroline's parents were kind enough to share the costs.
Even with free breakfast for four days of the trip and eating at the apartment the rest, we managed to splurge and spend $30 per day on food. It was worth it. Build it into your budget when headed to Spain!
Transportation includes two overnight buses between Madrid and Barcelona which, at almost $40 per person we expected a lot, and they ended up being the most uncomfortable overnight rides of the trip. This was mainly due to the fact that no one else on the bus slept, and instead watched movies in Spanish on the built-in monitors in each seat set to the most blinding-highest brightness setting. The remaining transportation costs were for public transit (buses and metro) in both cities.
Every activity we did in Spain was free (gotta save somewhere) except for a Flamenco show at Las Tablas ($32/person), which we surprisingly liked.
Miscellaneous was some new clothes for Josh (a few slightly nicer things now that the heat of Southeast Asia and our African camping adventure are behind us) ($43), a replacement for our Josh's lost plug adapter ($11), some shopping at Madrid's El Rastro market ($23), and some espadrilles ($19) after waiting in the long lines at Casa Hernanz.
BUDGET SUMMARY
USD ($)
Total Spending
$1,087.86
Daily Average
$78
Barcelona and Madrid Budget Travel Tips
You can save on food by finding a place to stay that includes breakfast, and eating a large lunch taking advantage of the menu del dia's (menu of the day) look for the sign out front of each restaurant or just ask inside if there's a menu for the day. You can get 2-3 courses plus a drink for about 10 euro per person. We liked to fill up at a long, late lunch and just eat a snack for dinner.
It's hard to recommend to skip museums, since there are many beautiful museums and galleries to visit, but if you are on a budget spend your time walking around and visiting the many parks and plazas. We spent most of our days wandering and enjoying the summer weather in Park