Too many excuses prevent people from traveling. Not enough money, no time, jobs, fear…
If your passion is travel, and you long to explore the world and experience unbelievable adventures you could never imagine having… then just go!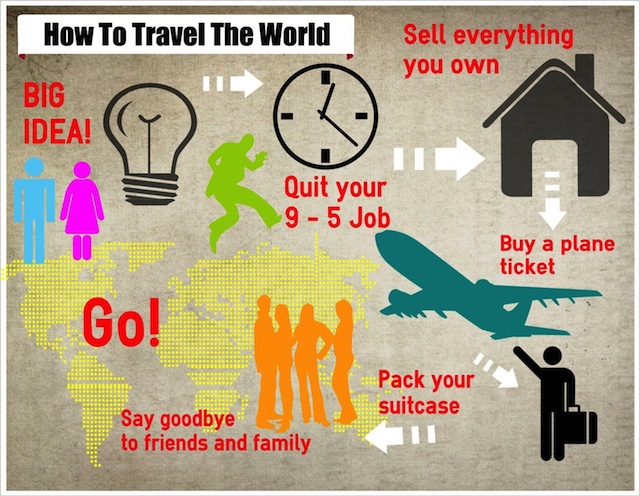 When you look at traveling the world like this, it's rather simple!