We didn't come back with any regrets from our RTW trip…except for one. We had high intentions of sending postcards to all of our favorites, from all of the cool destinations we visited. We expected to have a big stack of unique postcards we sent home covering the walls when we returned.
That didn't happen.
I don't have excuses…we just sucked at being organized enough to send postcards. Time flew by, we didn't collect addresses before we left or we just didn't think about it. We tried early on in the trip to send postcards from Cambodia and they never reached their destination. Dejected, we didn't send another post card until near the end of our trip. We found ourselves in the most remote location yet, Easter Island, finally in search of the post office to send out some postcards.
How to Guarantee Your Friends and Family Members will get Postcards
Create an address book before you leave for your trip – This was our first and biggest downfall. Once we were on the road traveling, the act of gathering everyones address seemed to be to big of a task. In reality this is a dumb excuse and I'm sorry I am admitting that publicly. My biggest suggestion is to start with a database of everyone's addresses at home you want to send postcards to.
Make it a priority on day one – Start your routine in the first country you travel to.
Write your address clearly and completely – We attempted to send postcards once before Easter Island and for whatever reason they didn't make them home.
Make sure you have the right amount of postage – When your postcard is being sent internationally, I suggest you check with someone working at the post office so you have enough postage. This is a big reason for postcards to not reach their destinations.
Don't let yourself make excuses – Trust me we said them all. We don't know where the post office is, it's too far, we are on a budget, all the postcards are stupid, lack of addresses… I could go on. Don't talk yourself out of sending postcards because your family and friends will have so much fun receiving them and when you make it back to visit all of your adventures will be waiting for you at home!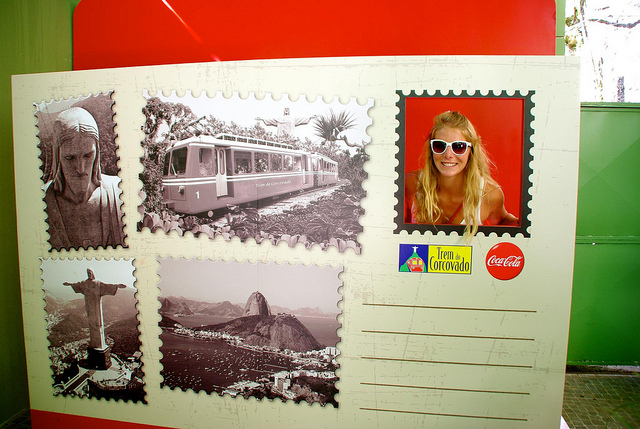 Luckily, all our Easter Island postcards made it home, after a month in the mail!
Do you send postcards home when you travel?