If your college was like my college, you have a big decision to make when you graduate – what's next for your life and your career.
I graduated from the Kelley School of Business at Indiana University with a double major in Entrepreneurship and Management. I had gone to school to learn how to start up my own company, but at the end of the semester the school made it so easy to get a job. Big name companies came in offering good salaries and instant gratification into the corporate world. It was easy.These big names were celebrated. People ooo'd and ahhh'd as we all listed off the companies we would be working for post-graduation.
I don't regret my experiences in the suit-wearing world. I learned some great lessons and worked for one of the best bosses I may ever work for. For this I am grateful, but since I jumped out of the 9 – 5, my fire is burning brighter than ever and my spark that makes me unique is back.
These three commencement speeches inspire me to think about what I really want in life. Remind me I don't have to follow the norm and challenge me to think for myself. You have a choice. Never forget this greatest aspect of life: "You can be anything you want to be" isn't just a saying, it's a scary truth that once you accept and put your mind to it – no one can stop you.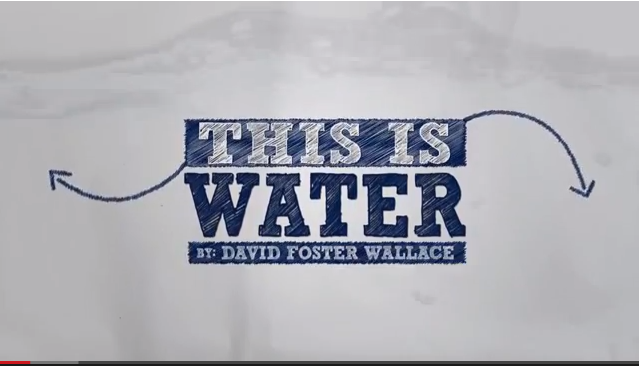 David Foster Wallace: This is Water
http://www.youtube.com/watch?v=IzX9IFS732g
Ellen DeGeneres at Tulane Commencement 2009
Conan O'Brien's 2011 Dartmouth College Commencement Address
What commencement speech has inspired you? Leave the link in the comments!