We've written a few times about how to pick a restaurant by its smell or pictures on the menu – but what really draws you in?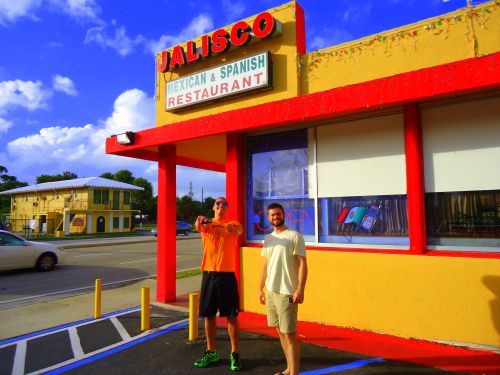 Traveling to a new destination whether you speak the language or not is tough. Some of the best restaurants are hidden in the back of hallways or disguised as run down and questionable. Similarly, some of the worst meals I've had are hidden behind great marketing and yummy looking food photos.
Which leads to the question, do you judge a restaurant by its cover?
Do you skip over a restaurant that looks like this?
Or if you cant read the menu will you even bother tasting the food?
Do long lines out the door turn you away or draw you in?
If you go searching for food when you're already hungry, your patience is a lot shorter. You will end up somewhere that is probably a lot closer to your comfort zone, rather than risk a bad meal at a questionable restaurant.
It usually takes a local's recommendation, or a long line to validate a restaurant that doesn't intrigue us visually. The majority of the people we met in South America had gotten some form of food poisoning, and were hesitant to try new food. On the other hand, we ate on the street for almost every meal and Josh only got sick once (which I would argue was our fault anyways, we knew better).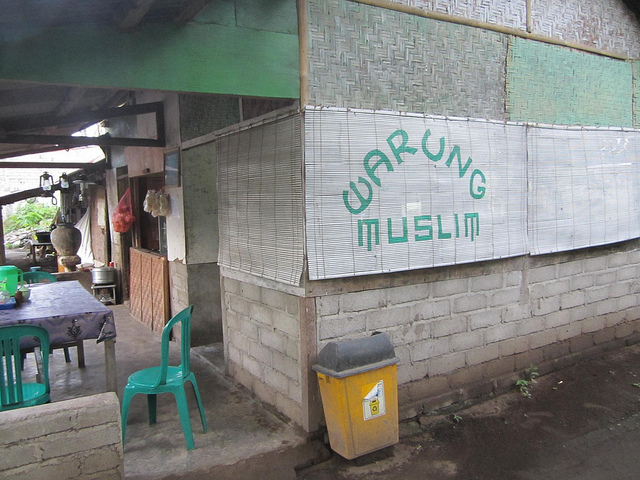 How to find the tastiest restaurants that might not be the prettiest
1. Ask a local – This is my go-to for good food in any location!
2. Look for lines – Long lines almost always mean good food.
3. Take a chance – Sometimes the best meals are by chance. The don't look pretty and the parking lot might be empty, but the food (sometimes) is worth the risk.
4. Use the Internet – we no longer live in a bubble where you can't google reviews on restaurants around the world. I would argue that most often the best local eats aren't found on Trip Advisor, but I have had some delicious meals that I learned about from fellow bloggers I read.
Are there any deal breakers?
Tell us: "If the restaurant is  (fill in the blank) I absolutely wont eat there." Or will you eat pretty much anywhere if it comes recommended?