We are excited about our new series: Traveling 9 to 5 Photo Scavenger Hunts!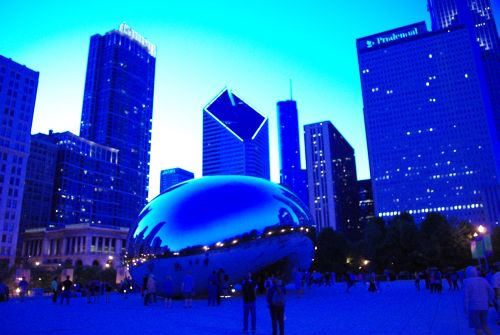 We will be releasing 20 of the top places you shouldn't miss in each city, to get your picture perfect photo. Think all these locations are too touristy? Already have a photo of everywhere on the list? Stay tuned for our off-beaten-path additions!
Our first city is our most recent hometown and one of our favorite cities: Chicago.
Download the PDF here and take it with you on your next trip to Chicago: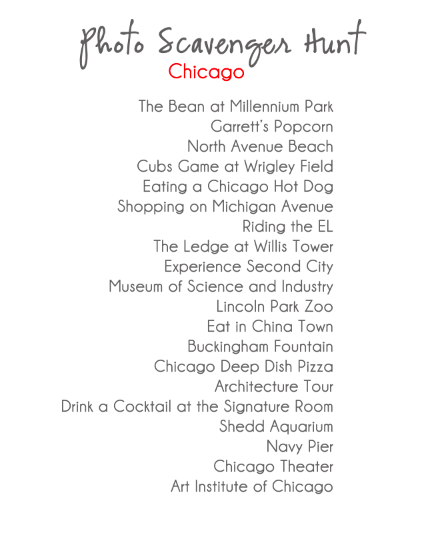 Where would you add to the list?