Walking into a cemetery always puts me on edge. There is an odd uneasiness walking around an area where hundred year old dead bodies are buried. While some people can imagine the history and stories that encompass the cemetery… I just think about walking on dead bodies…so although I had heard all about Recoleta Cemetery it took me 3 weeks to get my nerves up to go.
When you enter Recoleta Cemetery in Buenos Aires you feel as if you are walking into a new city. A completely different world full of magnificent sculptures, surrounded by art. Instead of small tombstones lining the path, you walk through monuments the size of small buildings, made of beautiful limestone and marble. The locks have all been rusted, and cobwebs fill the empty spaces, but that isn't what your eye is first drawn to. You are captured by the details that have gone into each mausoleum.
The cemetery is where the rich and famous of Argentina's past have been buried, including Eva Peron.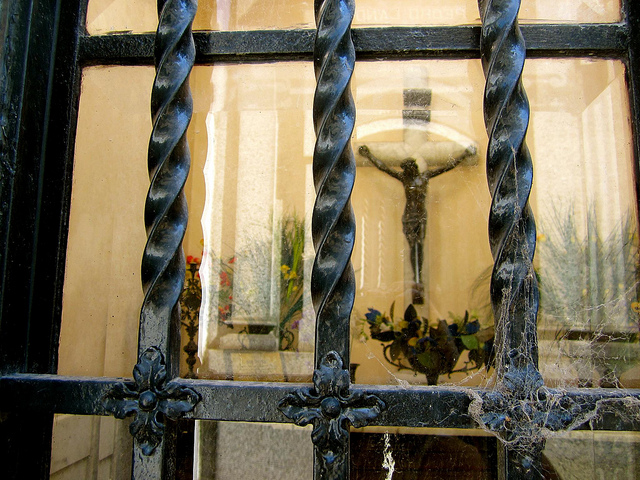 Recoleta isn't just another cemetery, it is a piece of art that shouldn't be missed while you are in Buenos Aires.
Have you been? What were your thoughts on exploring the cemetery?