Do you need to know where to go to get the job done quickly and well? How about a website that you will be guaranteed to get a good answer to almost any question? These are the 50 best websites that will make you more efficient, smarter, and an all-around better person. (Hopefully)
PERSONAL FINANCE
1. Get Rich Slowly – While I don't currently read this site, I followed it religiously from 2006-2009. If you're interested in personal finance (or terrible at it) this is a great place to start to get your finances in order.
2. Annual Credit Report – The only true "free credit report." It was created by the federal government and allows you to request your consumer credit report from the three major credit bureaus: Equifax, Experian and TransUnion.
3. Credit Karma – Get your free credit score, also offers credit monitoring and advice.
4. Charles Schwab Investor Checking – We started an account with Charles Schwab in 2011 before leaving on our trip and now believe everyone should open an account with them. You are able to use your debit card at any ATM worldwide and the ATM fees will be refunded. Gone are the days of searching for the closest Chase Bank to avoid the $6 ATM fee, it makes your life happier – promise!
PERSONAL PRODUCTIVITY AND IMPROVEMENT
5. Zen Habits – Zen Habits is about finding simplicity in the daily chaos of our lives. It's about clearing the clutter so we can focus on what's important, create something amazing, find happiness.

6. Art of Manliness – All men should read this website, which features articles on helping men be better husbands, better fathers, and better men.
7. Lifehacker – While I can't keep up with this site lately, I've followed it since 2006 and learned a ton about productivity and technology.
8. Next Draft – I can't stand to watch the news, or visit news websites, so I let Dave Pell curate the most fascinating news into an email each day.
9. Evening Edition – Did I mention how I can't stand watching the news? Evening Edition has the top headlines from around the world each evening. I read it every night before going to sleep. (Probably why I have nightmares)
TOOLS
10. LastPass – Save all your passwords and bring them with you. The free service allows you to remember them on your computer and for $1 a month you can download the app and bring them with you everywhere. It creates secure passwords and saves you the frustration of having to remember them!

11. WordPress – I believe in WordPress so much, that I only build websites using this platform. It's flexible, user-friendly and powerful.
12. If This Then That – IFTTT is a service that lets you create powerful connections between the apps you use on a daily basis. I use it text me if it's going to rain or save all my Instagram photos to Dropbox.
13. Remember The Milk – I use Remember The Milk for project management, daily to do's and sharing my lists with colleagues and each other.
14. Feedly – I made the switch and am surprisingly happy with Feedly so far for reading RSS feeds. This is coming from a tried and true Google Reader addict.
15. Instapaper – One of my most used readers. Save articles to read later and access them anywhere. The app just updated to allow you to sort your articles by the time it will take to read. Have 5 minutes? Not a problem.
16. Trello – A simple project management system. Manage yourself or a team with an easy to use board of cards.
17. Evernote – Evernote is your memory in a computer. Save, record, capture any and everything and save it in folders in your Evernote.
18. Pinboard – Pinboard is like delicious, but you pay for it. They have an interesting business model where you pay a one-time fee and as the user base grows, so does the price. It's a bookmarking site, and the best one there is.

19. Dropbox – What can I say about Dropbox? I use it for everything and can't remember how I synced files before it existed.
20. Flickr – We use Flickr as our backup for all of our photos. Last year alone with our RTW trip we uploaded over 25,000 photos. Yes, this is a ton! We don't buy souvenirs, we take A LOT of photos. Invest in a Flickr Pro account – it's worth it for the piece of mind that if your camera or computer gets stolen, your photos and memories are in the cloud!
21. CrashPlan – We use this to backup our computers to external hard drives and to the cloud. It came in handy on the road to give us piece of mind that our data was safe.
LEARNING
22. Quora – Quora is an online collaborative information sharing and learning platform. You can find answers to almost anything on Quora. Use it for your own research, to answer questions in your industry or for mere entertainment.
23. Codecademy – If you want to learn to code, this is probably the best place to start. You won't be an expert after finishing their courses, but it's an easy way to get your feet wet and know if coding is for you before you move on to heartier content.
24. Coursera – I wish I had more time to spend on Coursera. This company partners with the top universities and organizations in the world to offer courses online for anyone to take, for free. If you have the time and are interested in learning more on a particular subject, browse their courses and sign up!

25. Duolingo – Learn a new langugage for free! It's a fun way to learn a new langugage.
26. Fluent in 3 Months – Benny, who runs the site, is a polygot, and learns new languages in 3 months. He's fluent in 7 languages and learning new ones all the time. It's packed with encouragement and "hacks" about speaking languages as quickly as possible.
27. Stack Exchange – What started as Stack Overflow, a Q&A site for programmers, is now a network of 100+ Q&A sites from cooking to chinese to gaming to travel. 100x better than Yahoo Answers.
28. Ask Metafilter – Before Stack Exchange, Ask Metafilter was my favorite source for crowd-sourced Q&A. I really want to make sure you never go to Yahoo Answers again.
29. Now I Know – A daily newsletter with one interesting fact or anecdote to learn each day.
BUSINESS
30. Seth Godin's Blog – Seth Godin is a marketing genius. His blog is short posts about marketing, business and are always thought-provoking. What I love most is you don't have to set aside 15+ minutes to read his blog, each post is typically a less than 5 minute read.
31. Elance – This isn't the only site for it, but if you're looking for side work, or looking for some freelance help this should be your first stop. Others: Freelancer, odesk, fiverr, Task Rabbit)

32. BlueHost – One of the easiest ways to get started hosting your website. I highly recommend them when you're starting out.
33. The Art of Non-Conformity – Home for unconventional people doing remarkable things. Expect to read about personal development, entrepreneurial ventures, travel and unconventional work. We attended Chris's World Domination Summit this past summer and were inspired by the people following their personal goals and helping others through their determination to change the world.
34. The Smart Passive Income Blog – If you want to be inspired to make money online, Pat Flynn is here to inspire you. Just make sure you read more than his monthly income reports. 🙂
TRAVEL
35. FlightAware – Get all the information you could ever want about your upcoming flight. I use it to find the incoming flight and better estimate my delays.
36. FlyerTalk – Online travel community and a go-to place for some of the best travel advice. A must-visit if you want to learn how to earn and use frequent flier miles and hotel points.
37. View From The Wing – Another great miles and points blog. There are many in this category, so follow them all if you want to stay up on all the deals.

38. WikiTravel – The original, free, crowd-sourced travel guide and one of our first stops when we are researching a new place. The "How to get around" section for each city is especially helpful for how to get from the airport to the hotel when you first land. We've found a lot of great bed and breakfasts here that weren't even listed on Trip Advisor.
39. Google Translate – You've most likely used this, but if you're a big traveler it is mostly likely saved in your favorites. Whenever we were traveling and needed a word translated we jumped on Google Translate and it usually does a pretty good job, with a few hilarious exceptions.
40. Airbnb – Instead of staying in a hotel, try renting an apartment next time you travel. Especially if you appreciate the comforts of home, are staying somewhere for longer than a week and want a kitchen to store and cook your own food. We've spent many nights in Airbnb apartments and so far have had pretty good luck, especially in bigger cities saving on hotel prices.
FITNESS AND FOOD
41. My Fitness Pal/Calorie Count – Being aware of what you eat is half the battle. Knowing the calories, salt, sugar and protein in the foods and how they stack up against the recommended amounts is helpful when you are trying to eat healthy. Calorie Count will analyze your day and let you know suggestions on how to improve your meals to get the most nutrition.
42. 100 Pushups – Don't have a gym? Use this program to work up to 100 pushups at a time, a great way to start doing bodyweight exercises.
43. Nerd Fitness – Steve Kamb aims to inspire people who are trying to lose weight and make changes every day to live a healthier lifestyle. He took his fitness on the road and we love his video from exercising around the world.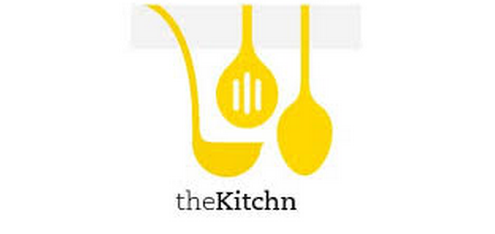 44. The Kitchn – This site is all things kitchen. It informs and inspires every aspect of home cooking, from recipes to cooking lessons to product reviews to kitchen design and renovation advice.
FUN / INTERESTING

45. This American Life Podcast – Every week there's a theme and 3 acts around that theme. It's mostly true stories of everyday people, though not always. You can listen free to the weekly episode and after that there is a paid subscription to listen to the archive.
46. TED – TEDTalks are some of the best speeches you will ever hear on fascinating topics. They are addicting once you hear one it's a snowball effect and you'll wake up a day or two later. Click here for my favorite TEDTalks of all time.
47. Swissmiss – Simply put, a cool blog started by Tina Roth Eisenberg. It started by posting things she loved on her coffee break, and everything she puts up is unique and a fun reflection of her swiss roots now living in NYC.
48. I love charts – All charts, all the time. Some are funny, some thought-provoking, some ridiculously simple, some are complicated. But, if you like charts you will appreciate this site!
49. XKCD – A webcomic of romance, sarcasm, math, and language. You have to be pretty geeky to find this funny. I find it hilarious!
50. The Oatmeal – Another wonderfully sarcastic web comic.
Hope you enjoyed our list of 50 fantastic websites. What websites are most useful to you?