We left Chicago in 2011 in search of wonder, adventure and to see the world. We didn't leave with much of a plan other than flying to Hong Kong that first night. We wanted to make our lives something that we would be proud of, learn to worry less and enjoy more.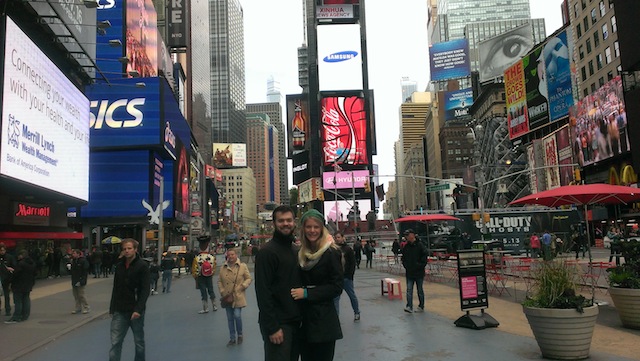 Ever since we left the comfort of the 9 – 5 jobs we haven't been able to avoid the endless questions:
What's next?… What about your jobs?… What about insurance?… When are you going to start a family?… How are you going to support yourself?… You can't keep traveling forever….
While we were fending off questions from everyone, we somehow created fictional characters who we call… Future Josh and Future Caroline. You would be surprised how much responsibility Future Josh and Caroline have to deal with! Our response to most of the questions asked would be:
"That sounds like an excellent problem for Future Josh and Caroline"
When you think about it, it makes sense. Why spend time worrying about problems now, when Future Josh and Caroline can handle the issue when it comes up.
What happens when you run out of money?
Future Josh and Caroline
What about your jobs?
Future Josh and Caroline
Where are you going to live when you get back?
Future Josh and Caroline
What about starting a family?
Future Josh and Caroline
I'm sure this makes us sound like we're irresponsible, but this doesn't mean we don't plan or think about these big questions and issues, just that we don't worry about it. Worrying about the future accomplishes nothing. Not everything needs to be addressed the second you think about it. By choosing not to worry, adding it to our "future Josh and Caroline" list and moving on and living our lives, we're better able to handle making the right decision instead of rushing into it because we're worried about it.
Everything still gets taken care of, but in the future when it needs to be taken care of, not a year in advance. This might sound crazy, but try it. Next time someone asks you a question that you don't know the answer to, or don't want to have an answer for, or you feel that worry creep up in your throat, respond with "that is for Future Me to figure out, and I'll let you know what they decide."
It works every time.