As always during our fitness friday posts we do all bodyweight exercises for travelers on the go. This week we are focusing on the abdominals with bursts of high intensity moves to get our hearts pumping.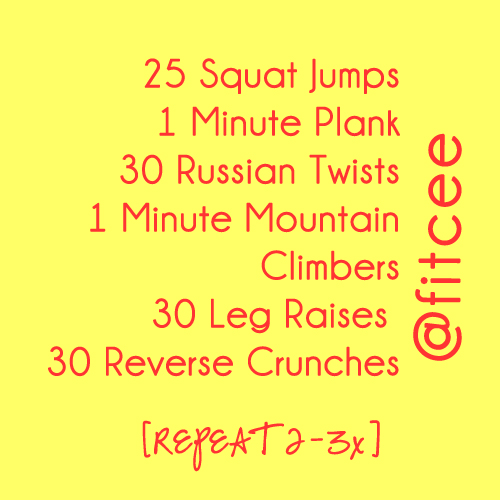 25 Squat Jumps
1 Minute Plank
30 Russian Twist
1 Minute Mountain Climbers
30 Let Raises
30 Reverse Crunches
Let's make our abs burn this week! Good Luck!
Leave a comment with how your workout went!