You guys might know by now, but I'm a personal trainer and health coach (Have you checked out Fitcee Fitness yet!?). When I'm not geeking out over all things travel, I'm obsessed with working out and staying healthy. I've decided to combine my two worlds and start Fitness Friday here on Traveling 9 to 5 every week.
Good luck with this weeks Travel Workout!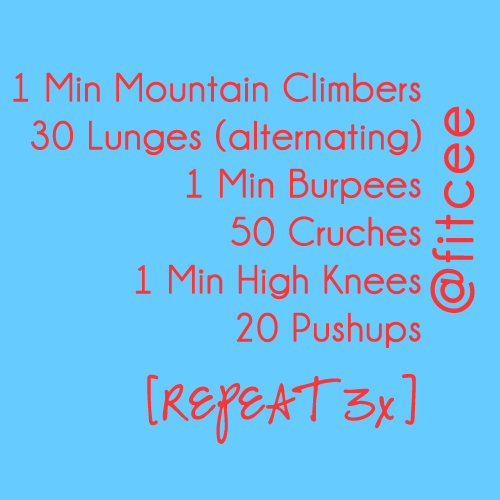 Let me know how your work out goes and if you have any questions. There is no excuse to not keeping your body fit and healthy while you're traveling!! Good Luck 🙂
What are your biggest obstacles with traveling and working out?