Traveling with your significant other, your sweetie pie, the love of your life is the best and worst roller coaster you will ever go on. I'm not talking about a romantic weekend getaway where you spend 3 nights at a luxurious resort and have your own butler, chef and maid.
When you travel through new destinations and unknown territories where you can't speak the language, read the road signs or aren't aware of the customs, it's tough. It would be a lie to say spending 24/7 with the love of your life is a bowl of cherries.
It's work. It's compromise. Its frustrating. It's sweaty. It's maddening.
But it's worth every second …
You sleep in beds that are too short, too dirty, too filled with bugs or aren't beds at all.
You navigate with 10 year old maps that lead you to dead ends in the heat of the day while sweat is dripping down your face and you can't find anywhere to buy a bottle of water.
You eat whatever is put in front of you. Sometimes you don't even know what you are eating. You go hours and hours with sometimes not eating because one of you forgot to pack snacks for the day. There's no such thing as diet food or reading nutritional labels or being picky. If you're picky, you don't eat.
Sex. what's that? 🙂
Makeup becomes a luxury, the heat and weather don't allow it to stay on long so you learn to love the all natural look, and feel like a superstar when you get dressed up with tiniest bit of mascara.
Your clothes are washed in the sink and hung dry on a line outside. If you're lucky you have a laundry mat near by, and if you are especially lucky all of your clothes will come back in one piece.
Travel plans are always changing. Flight delays. Missed buses. Canceled trains. Somehow you have to trust that you will get where you are supposed to go eventually. You are on someone else's time schedule.
Bathroom situations are always a surprise. Squat. Stand. Hover. American toilet. No toilet. Who knows what you are walking into. We learned when you gotta go, you gotta go, no questions asked. Bring your own toilet paper and sanitizer and that should get the job done.
Driving in new countries becomes a game of trust. Start the engine and close your eyes. You start to realize that the lines on the road in some countries are just for decoration, and every taxi, tuk tuk, motorbike and car around you is fair game to cut you off. You learn quickly to drive through 3 feet of sand, on the wrong side of the road, through rivers, and with a stick shift!
Your feet are swollen from all the walking. Your eyes are red from the lack of sleep and your digestive system is all out of whack thanks to the new variety in your diet. You learn more about each other than you could ever imagine, you see too much and you can never un-know the secrets that were never meant to be yours.
The little things start to be the big things. Waking up together every morning. Holding hands while you stroll through new streets. Taking selfies in front of landmarks you never imagined you would be visiting. The feeling of satisfaction you get after finding your destination, tasting a new food or the simple act of purchasing band-aids in a foreign language.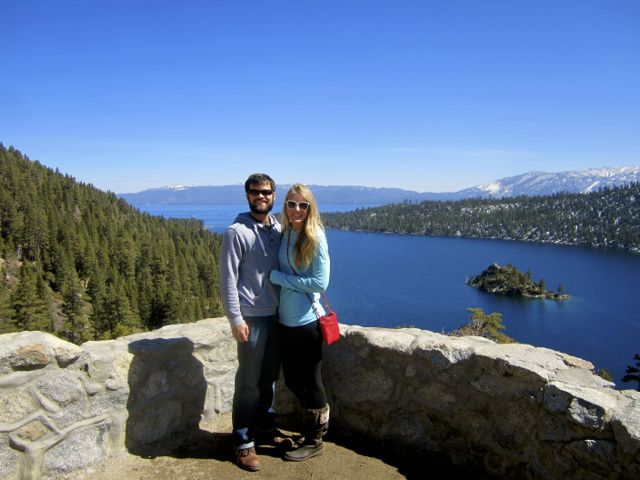 Travel changes you. The people you meet leave imprints on your heart. The things you see humble you daily. You are forced to learn patience, acceptance and unquestionable gratitude. The kindness of strangers overwhelms you and the truths you learn about yourself surprise you.
Home becomes wherever the two of you are. The food doesn't taste like home, your bed isn't made with your favorite sheets and you can't pick up the phone to call your best friend when you have a bad day.
It's learning to laugh when you get caught in the rain, smile when life hands you lemons and being able to yell, scream and throw a fit when things don't go your way…and then get over it seconds later…because you know that at the end of the day – it's just the two of you, traveling together with the love your life, despite all of the reasons you shouldn't.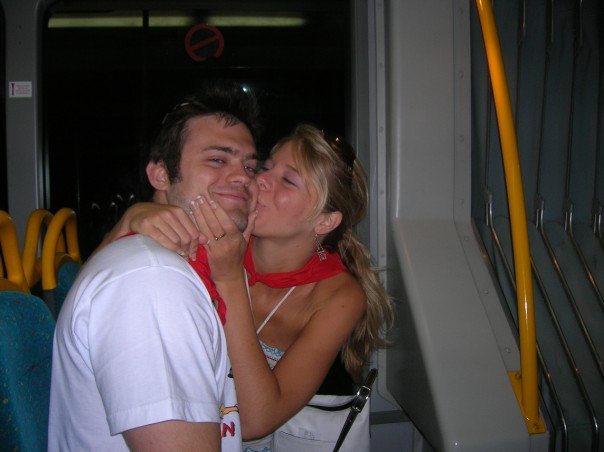 *This post is dedicated to my travel partner, the love of my life and future baby's daddy.
Josh, I Love You.