1. Find an Awesome Condo
What makes an awesome condo you ask?
A friendly staff
An option to eat and drink all-inclusive
A beautiful fully equipped kitchen for you to cook or eat snacks
A washer and dryer in unit
Maid service every other day
An incredible view of Land's End, the pool and the crystal blue water of Cabo!
Find out more about our Villa: 3 bedroom condo at Villa La Estancia on Medano Beach
2. Make a List of What You Want To Do
Keep it simple. Only write down your priorities and make sure you get those done!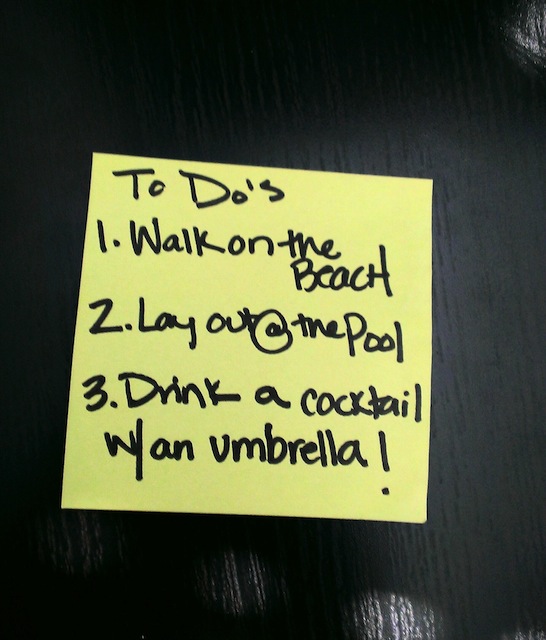 3. Start the day with coffee and a view
Starting the day with coffee is a must, but sitting outside on the balcony before everyone in the resort wakes up was the relaxing and peaceful part. I would always wake up an extra 30 minutes early so I was up for sunrise!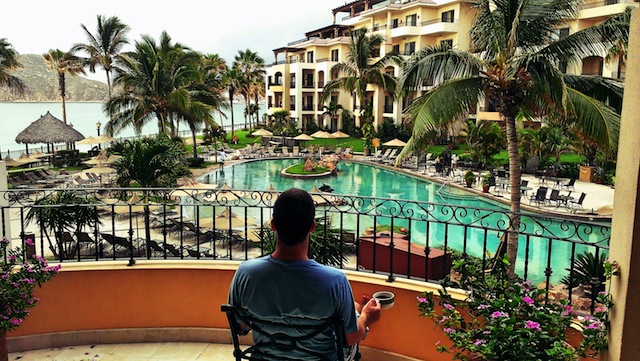 4. Walk on the beach
Walk on the beach, cartwheel on the beach, swim in the ocean, do it all! The water of Mexico is every different shade of blue and is a needed relief from the August heat.
5. Visit Lands End & Lovers Beach
Our favorite activity in Cabo was our visit to Lovers Beach. You can kayak, take a water taxi, paddle board or ride a jet ski over to Lands End. It's the prominent landmark in Cabo, easily seen from Maderno Beach. We left our hotel around 10 am and jumped on the first water taxi outside our resort. We loved being one of the first people on the beach in the morning, and got some great photos of the beach before the tourists filled the area.
5. Lay by the pool
This was our favorite way to spend an afternoon. The pool at La Estancia was fully equipped with a swim-up bar, multiple hot tubs and a small waterfall.
6. End the day with a Mexican sunset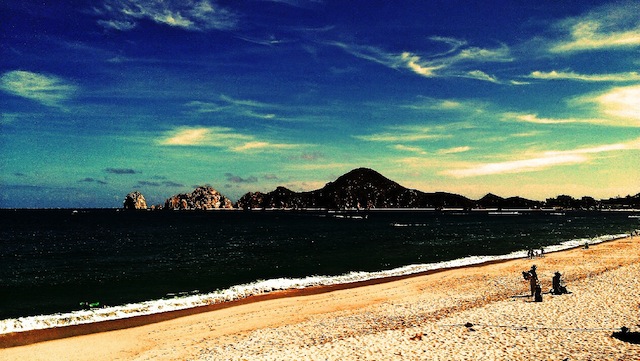 7. Celebrate a Successful Day in Cabo with a Cold Beer
We started the day on the balcony with coffee and we usually ended it in the same spot with a cold beer. Whether it was in town at one of the local taco shops, or relaxing in our lounge chairs watching the sunset.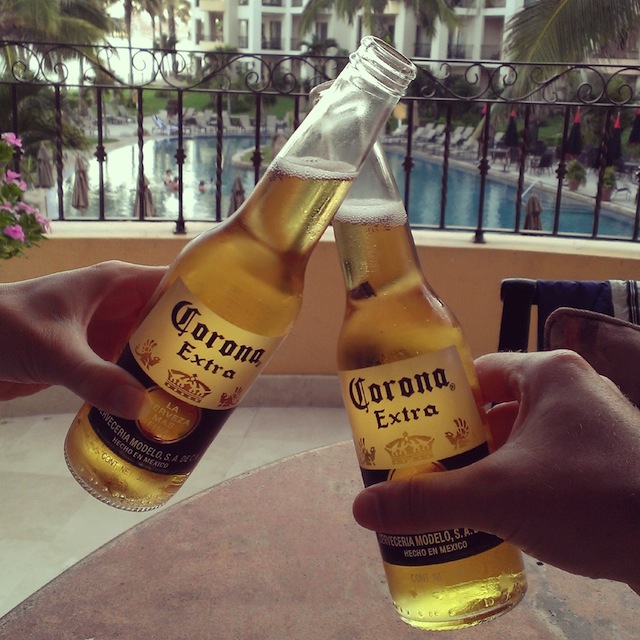 … and repeat the next day!
This is how we relax in Cabo – what would you add to your list?
Thanks to Tom and Diane Spradlin for hosting us at their Villa La Estancia condo, check it out at Cabo Villas Rental.
For more Photos of the condo and our fantastic week in Cabo – Click here!