I love my DSLR. It's old, worn and seen better days, but it has been with me on some of my most exciting adventures. We've been putting this off for awhile, but we both know it's time for us to start researching what our next camera move will be.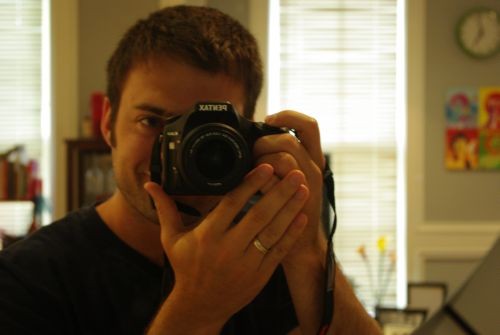 I asked a lot of fellow travel bloggers and camera enthusiasts what they shot with. I got mainly DSLR options, which I would expect. Josh had read a recent wirecutter article comparing DSLRs, point and shoots and mirrorless cameras and thought we should start to move away from the DSLR and try the new mirrorless camera out.
What the heck is a mirrorless camera?
This was my first question when Josh brought them up. All I knew was DSLRs and to me it sounded like we were downgrading our camera which was far from the truth.
Basically, a mirrorless camera is what you get when you combine a compact camera with a DSLR. It's very similar to a DSLR, without the mirrors, which helps you save on the weight of the overall camera. It has a larger sensor than a point and shoot so it performs better in low light and delivers higher quality photos.
Truths About My DSLR
1. It's HEAVY
2. I don't bring it out as much as I want, because it's clunky
3. It doesn't fit in my purse
4. It's old
5. I end up taking 70% of our photos with my phone because it's easier to get out.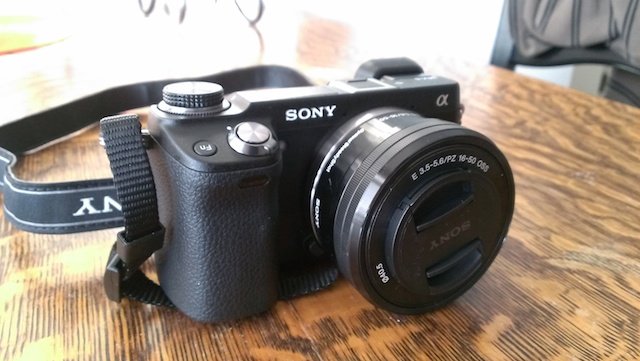 Why we ditched our DSLR for a mirrorless camera
After a lot of research and back and forth, we opted for the Sony NEX-6 compact camera. I'm already happy with the size and weight of it and despite not taking a lot of photos with it yet, I love the options it has and the photos I've seen so far.
I expect my photos to improve by simply having a camera I will take with me and get out more often. If I was honest I take at least 70% of my photos now with our cellphones. I'm not complaining, cell phones have awesome cameras, and they are only getting better, but I still like having the controls, options and lenses of an interchangeable lens camera. When I take my DSLR out I always return with great photos, but my point and shoot can be hit or miss. With the Sony NEX-6 I am already bringing my camera with me more often and with the big sensor and better lenses I am seeing a drastic improvement in my day-to-day photos.
As I mentioned we currently use an entry-level DSLR right now. We aren't pros, but we appreciate dabbling in good photography! If we're going to upgrade our camera we needed to look at what bothered us about our current camera and how could we replace that (See above truths about my DSLR).
There was no sense in replacing our entry-level DSLR with another entry-level DSLR, we would be replacing the same issues not really upgrading at all other than it would be a newer camera.
What I am looking forward to with my Sony NEX-6
1. I can still have my choice of prime lens, zoom lens or macro, etc.
I love being able to have the options and controls to play with my pictures.
2. It is so much lighter.
Drastically lighter. I am talking 2 lbs lighter!
3. The sensor size is still large.
The Sony NEX-6 has the same sized sensor (APS-C) as our DSLR. It's larger than the typical micro four thirds mirrorless camera so it does better in low light and delivers higher quality images.
4. It fits in my purse
Or daybag wherever I want to put it, it's small enough and light enough that I want to bring it with me and use it.
So we did it. We ditched our DSLR and went with a compact interchangeable lens camera and couldn't be happier with our choice! Will we get a new DSLR one day? Probably. But for now I am going to enjoy the ease of carrying it around wherever I please. Can't wait to share more photos from the new camera!
What about you? Leave in the comments what camera(s) you travel with!