We have been so busy living life this summer we haven't slowed down long enough to write about any of our adventures – so stick with me as I start to share about our adventures with Lottie over the last few months.
Everyone told us that traveling with a baby is tough, and while we are still finding our rhythm it's been great having her along for the trips!
Most recently we took her to the lake with some friends and introduced her to lake life!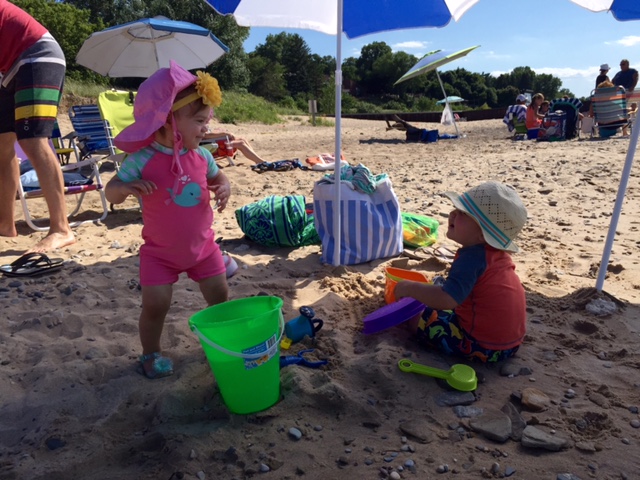 We arrived and within minutes were in our suits and in the sand. Lottie and Brooks started building sand castles while the parents set up the umbrellas and chairs and prepared the lake cocktails.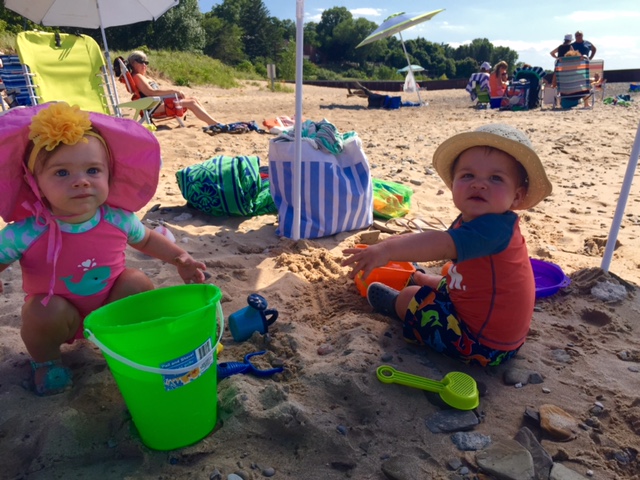 We've taken her to the beach before, but not since she has been mobile and able to understand and enjoy the lake. So we walked her into the waves for the first time and she LOVED it. Little Miss Independent wanted nothing to do with holding our hands she wanted to run (full speed) into the lake by herself (not yet baby girl!).
The waves crashed against her and she looked scared for a moment, and then giggle loudly and run in deeper for more. My heart exploded with happiness watching this as I played in the waves with her.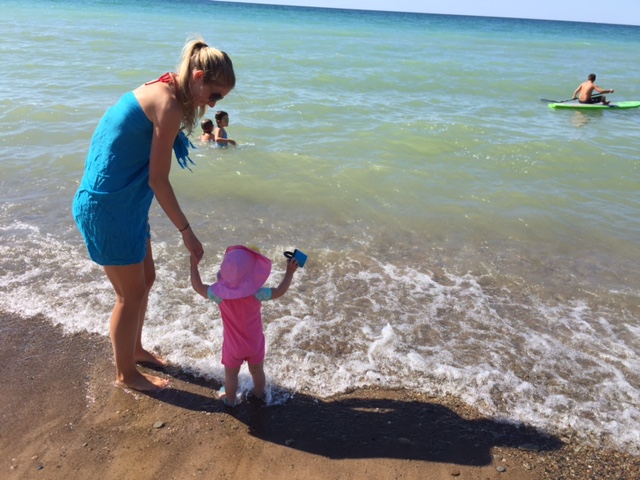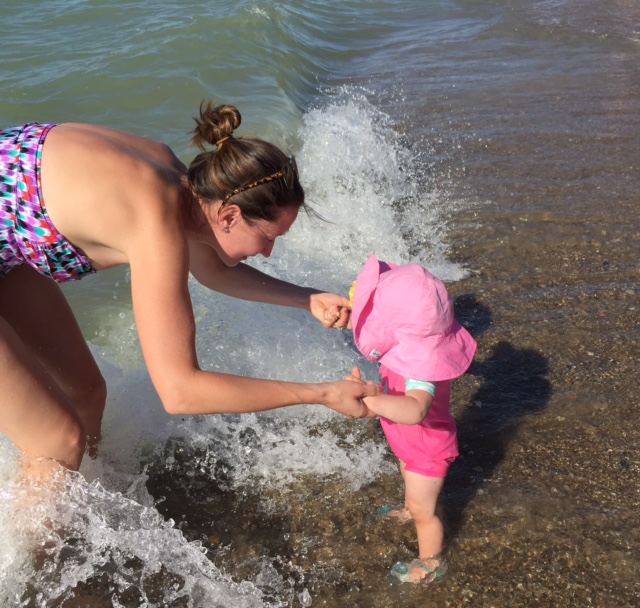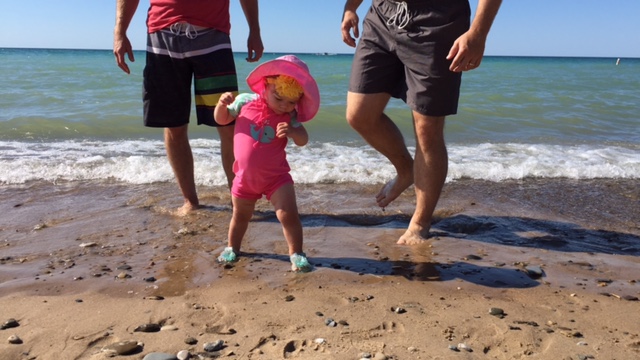 It wasn't my usual "find a good spot on the beach and sleep under the warmth of the sun" vacation. We were up running after her in the sand, building sand castles and insisting she holds our hand when she goes into the lake. While beach trips have been relaxing in the past, now they are filled with activities. Josh and I tag teamed who sat and relaxed, while the other entertained. It wasn't relaxing – but it was definitely fun! This girl is non-stop.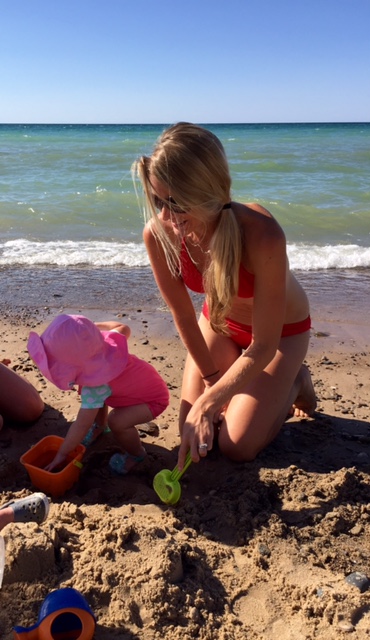 After a busy first day we went home, put the little ones to bed… and made s'mores of course! Isn't that what you are supposed to do after the kids go to sleep?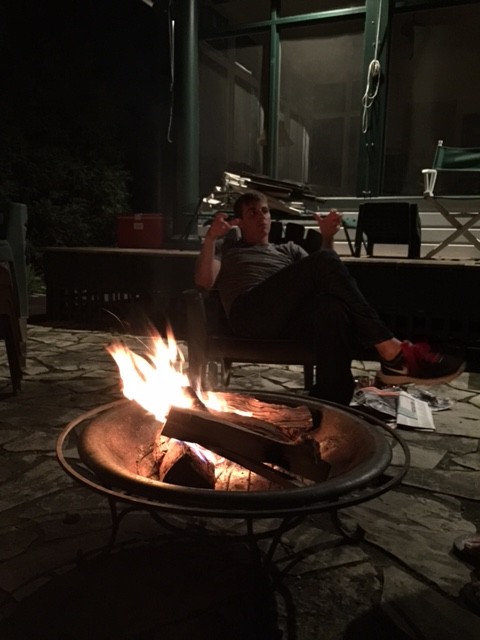 The next morning we were back at the sand castle thing early in the morning. Apparently our beach toys weren't 'cool' enough for her so she wandered over to the towel nearby, sat down and continued to play with the family's toys next to us. Luckily they welcomed her (and us) as we shared travel stories and kid-war stories.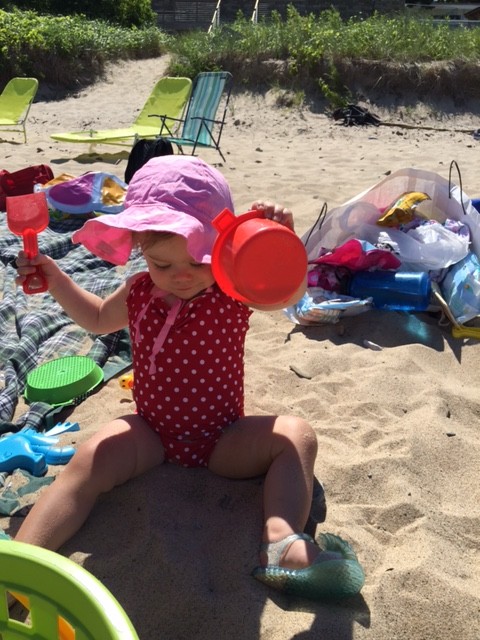 And yet again, she couldn't get enough of the lake air (that's my girl!). She was entranced with the birds flying around us, the sound of the waves crashing on the shore and the difficulty of walking in sand (I feel ya!)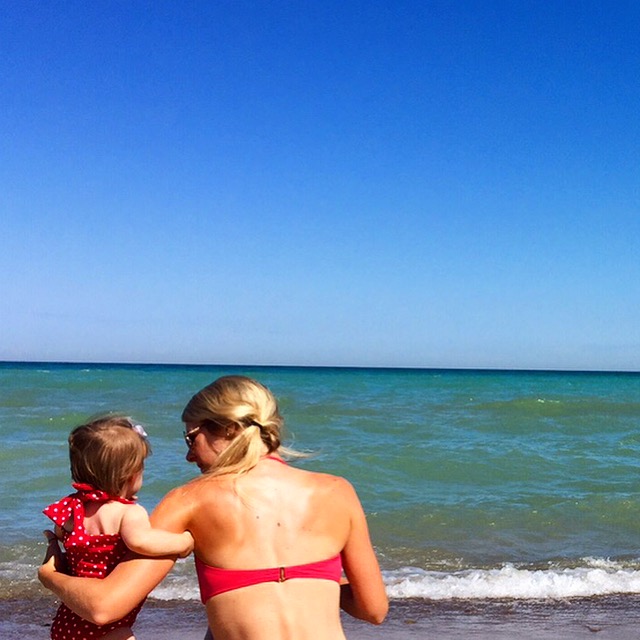 Needless to say, she was more than just a little tired post-beach. She didn't even make it 5 minutes on the golf cart ride home before she passed out in my arms. I would call that a successful day at the beach.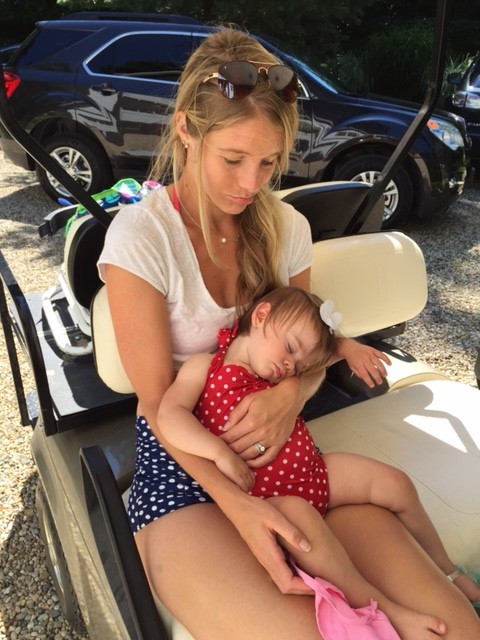 So we celebrated! (after an afternoon nap of course).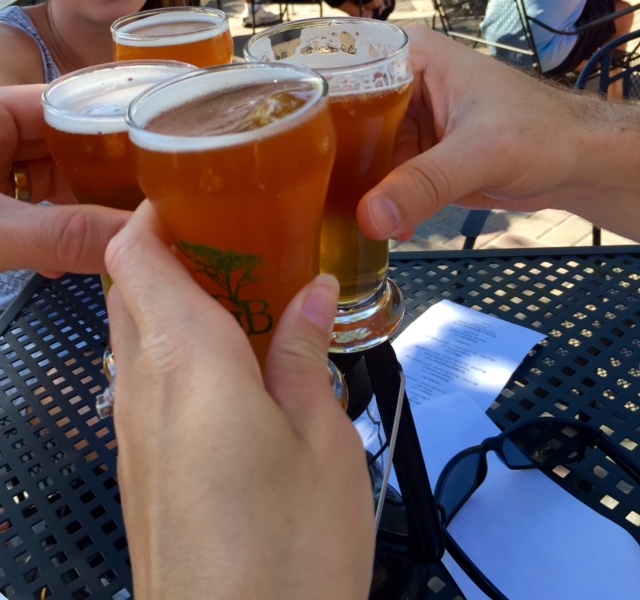 We visited Greenbush Brewery Co., a small brewery nearby Grand Beach. Good Beers, Good Food, Great atmosphere.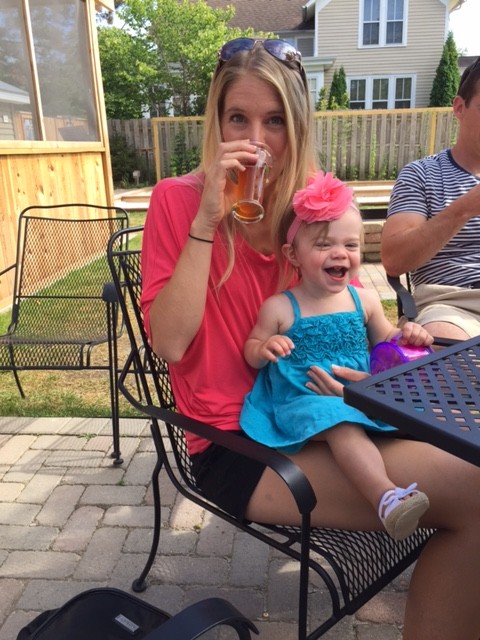 After the adults had their treats, we let the kids have a small treat as well at Oink's Ice Cream, another must visit if you are in the Grand Beach area!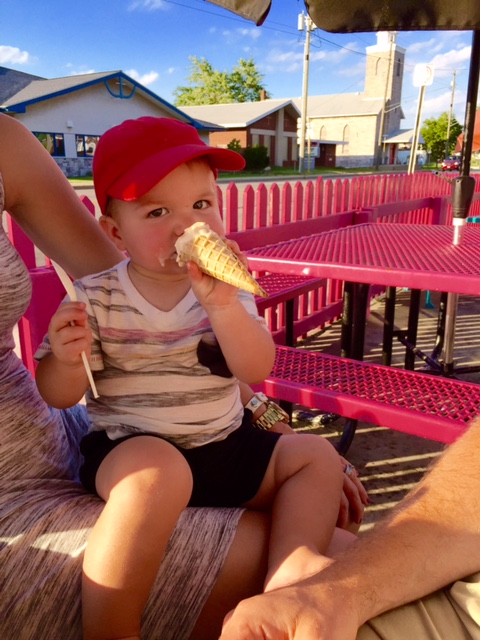 We are totally retaking the photo below of these two in 20 years. #FutureMrandMrs?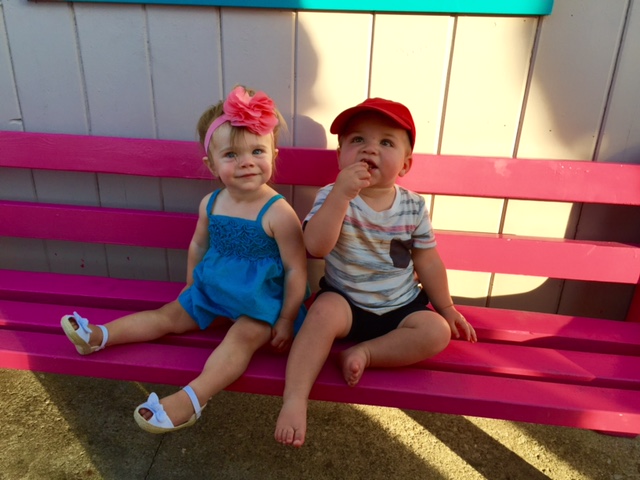 We couldn't leave the lake without one trip to the blueberry farm. They should have probably weighed Lottie before and after, since she ate just as many blueberries as we put in the bucket.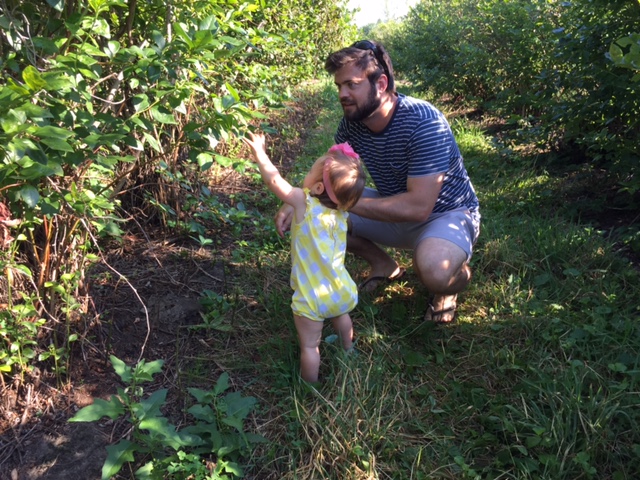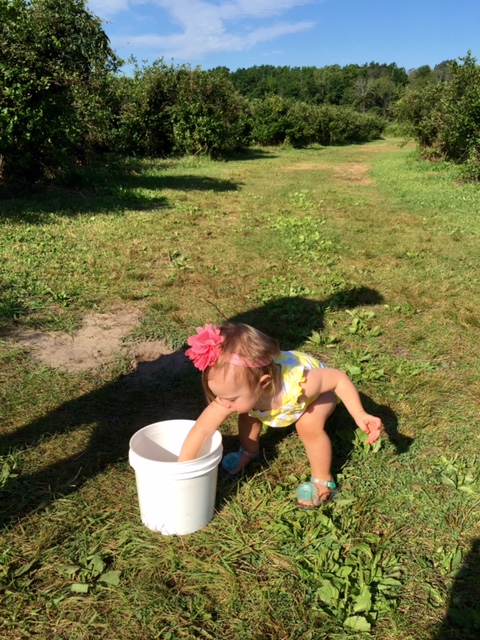 Overall a short, but wildly successful first trip to the Lake with Lottie and friends!
Traveling with kids changes your schedule, making you stick to naptimes and bedtimes and mealtimes, but watching them discover the world is an incredible adventure for me as her mom. Her eyes get big and her smile grows with each new thing we throw at her. You can watch her personality and confidence grow as she smells, touches, sees and hears what this world has to offer.
More Lottie adventures on the blog soon!