Recently we spent a long weekend in the Bahamas for our friends destination wedding at the well-known Atlantis hotel. If you've followed this blog you know Josh and I aren't typically traveling to huge resort with 4,000 rooms, 22 restaurants, a 63 acre waterpark and a casino all on property. We aren't against it, we just usually find ourselves at smaller local guesthouses where we get out and explore the city more. While staying at the Atlantis we never had to leave, so we didn't.
The wedding was fabulous and this was our first time since baby girl was born that we were traveling away from her, so the trip was bittersweet. Based on our experience, we wanted to give you a run down of what you can expect if you are planning a trip to the Atlantis Resort.

Room Rate:
We booked a room at a special group wedding rate of $250 per night, which seemed pricy to me (for a good deal), but based on their website's prices after a quick search of $400+/night, I was happy to pay $250 a night.
Anytime you go to a resort like this you have to expect the resort fees and add ons to your bill at the end of your stay… but I wasn't expecting $100 a night to be added on! Our room ended up being $350 a night with VAX, TAX, Resort Fees, Tips etc that were automatically added in.
If you are planning a trip here, expect an extra $100 at least to be added on to your room rate when you check out.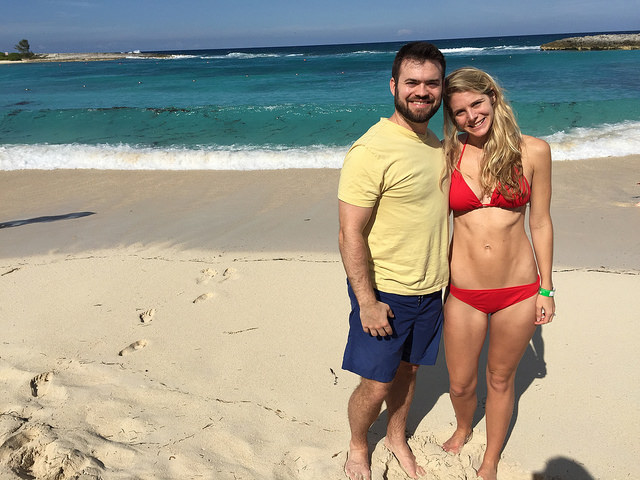 Lazy River:
This was my favorite part by far. The lazy river at the Atlantis takes you through rapids and up and down water slides, all while you get to stay in your tube! The entire lazy river takes around 45 – 60 minutes to complete. I could have sat in the lazy river for days. The lazy river alone could justify coming and staying here, especially if you are traveling with kids.
Food:
The first day we were running late for lunch after arriving at the hotel around 3pm. We grabbed a pool side meal so we could sit outside and enjoy a quick bite. I ordered a salad (they were out of that salad), so I ordered another salad (they were out of that salad too), so I finally asked what they did have available and he sold me on the most expensive salad there, which was their shrimp salad (Iceberg lettuce, with a few 'meh' vegetables on top with two skewers of shrimp). The shrimp was good, seasoned well, but the rest of the salad was painful to eat… and I REALLY like salads. That same meal Josh got a burger and fries that were just OK. For that OK meal it cost us $44 for lunch (Salad, burger, fries, coke, no alcohol)
The next few meals we ate were at the nicer restaurants or catered with the wedding. This food was good. The wedding was a buffet and it was filled with yummy grilled veggies, mac and cheese, chicken and fish dishes – all cooked well and tasted delicious!
We had breakfast at their grab and go cafe in the lobby. I had a $3 apple and a $3 orange along with a $3 small coffee and $4 yogurt (small), so with all of their extra taxes, my breakfast was $16 for yogurt and fruit.
Room service was ridiculous. Josh and I were entertained by the prices. For example, a $16 mimosa (already a high price) was increased by the $4 per person bellman delivery fee, 15% tip, 7% vat etc. So by the time the mimosa got to your room it was upwards of $30. You have to really want a mimosa for that price.
As for late night eating, after 10pm the only place to get food was Olives (the eatery in the casino) or room service. We've already been over the price of room service above (expensive), Olives is one of the few restaurants listed with $$$$$ (5 dollar signs) Needless to say we couldn't afford to eat past 10pm.
The food here is expensive. Expect the room and food to be a decent chunk of change for your vacation.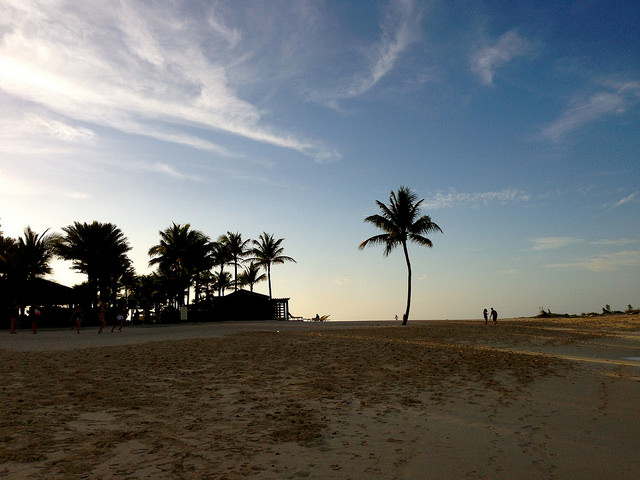 Service:
Service was awesome. I will honestly say everyone at the Atlantis Bahamas was incredible. They helped us get around, took care of any request quickly and were all very pleasant to work with. I value service probably more than anything when we travel, so I was very glad when the service at the hotel was so welcoming.
Bed:
The bed was comfortable. We've slept in a lot of different beds over the years, and in the Atlantis's bed we slept really well. I'm not sure if this is because we are overtired first-time parents sleeping without our baby girl for the first time – or it was a comfortable bed, probably a little bit of both. But we slept good!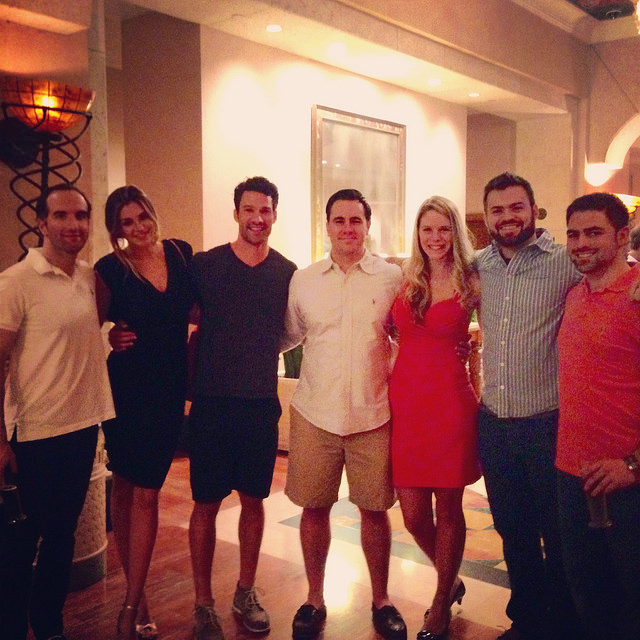 Transportation Info:
We easily grabbed a cab from the airport. It costs around $32 for two people to get from the airport to the Atlantis. If you find another couple to share the taxi with, don't let them double charge you that fee. It is an additional $2-3 per person and per extra bag, but not another $32 for 2 more people.
Same with our return trip, there are always plenty of cabs waiting at the Atlantis to take you back to the airport. Make sure to leave enough time in case of traffic, at least 30 minutes to get back to the airport. We got to the airport 2 hours before our flight, the airport is small so I wouldn't worry about getting there 3 hours even though it's an international flight.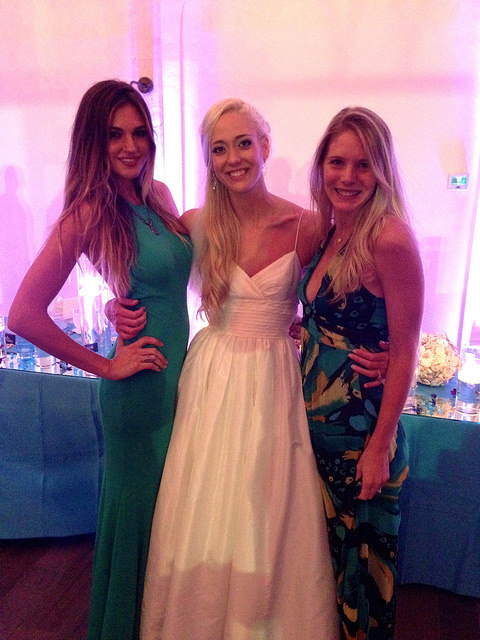 Overall Thoughts
We were there to celebrate, and celebrate we did! Although it was an expensive weekend, and could have been more expensive if we spent time in the Casino, it was a great weekend! Hopefully this helps you prepare for your trip if you are traveling to the Atlantis Bahamas – let us know if you have any questions we can help with!