I turned 30 at the end of last year.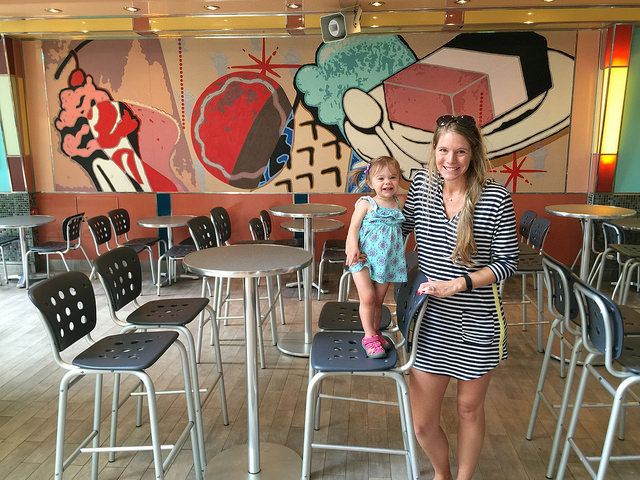 I'm no longer a 20-something. My college days are slowly drifting in my past while this new stage of life quickly approaches. Let's be clear, 30 isn't old. I didn't dread turning 30, it's actually the exact opposite. Knowing where the last decade took me, I am excited to see what plans pop up for this next one.
30 sounds good to me. 30 sounds like someone who has been through enough experiences to have opinions and offer advice, but 30 still has a lot of life left to live. 30 is grown up enough for "adults" to take you seriously, but young enough to still go out and let loose for a night. 30 sounds like you've moved past the 20-something uncertainty and drama, and have grown into yourself and who you are as a person. Maybe not completely, but I'm getting there slowly!
30 feels good. I did a lot in my 20's, way more than I ever expected to do. I married my high school sweetheart young, knowing if we were going to start our adventure together we didn't want to waste any time. I worked for a job that I truly loved as a personal trainer changing people's lives and making a difference in their health. I ran my first marathon. I took a big risk and quit my job to follow a dream. I sat in coffee shops around the world observing different cultures and meeting new friends from different walks of life. I took a motorbike through Laos, hiked to Machu Picchu and lived in Buenos Aires for a month. I climbed sand dunes and escaped charging elephants in Southern Africa, I was face to face with Great White Sharks, and snorkeled alongside sea lions in Galapagos. I slept on overnight busses, trains and planes. I had my first child, which out of all of these stories, this was the most life changing and eye-opening. I found my purpose.
Alone, each story is an adventure, but put together the collective last decade has been life changing. I am a different person than who I was 10 years ago, and am a different person than who I will be 10 years from now.
It is with excitement that Josh and I put together our 40 before 40 list! We know that life will give us twists and turns. There will always be roadblocks and detours, but it's always smart to have a guide. We also have to be realistic that our next decade will still involve kids in diapers and pregnancy. There are certain adventures that I want to have when my kids are older and able to appreciate the trips, so these choices are for our current stage of life.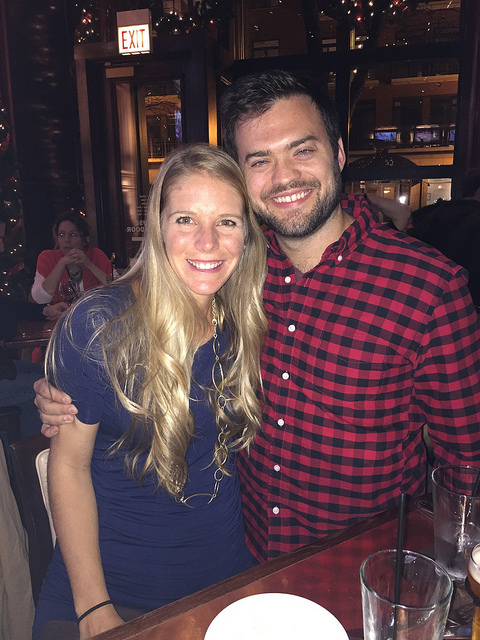 40 Before 40 List
Spend all day at spa – I want to treat this body to the works and block off one full day of massages, facials, nails, mud baths – whatever they offer I want to take advantage of and pamper myself for one day!
Learn to golf – This has always been a goal of mine and I've never put in the time to learn. Josh is willing to play as much golf as is needed for me to learn. 🙂
Celebrate our 10 year wedding anniversary in paradise – In 2018 we will have been married for 10 years (only 2 years away!) I'm thinking a bungalow over the water, any suggestions?
Croatia and Greece – These are two countries that have always slipped through our travel itineraries and we want to make a specific trip to visit in the next decade.
Drive an RV through the West Coast national parks. – tentatively planned for next summer!
Visit Zion national park – A few years ago I saw photos from Zion National Park and those images have stuck with me. I want to explore the park and see it for myself.
Visit Yosemite – I want to stand among the giant, ancient Sequoia. (We are visiting in August!)
Visit the Badlands – Only a 14 hour drive from where I live (we can easily make that in two days). This is another park that I saw photos of and for some reason got in my head that I have to visit!
Visit the Grand Canyon – Josh went when he was younger, but can you believe I still have never been to the Grand Canyon?! I feel Un-American.
Spend a Summer in Europe
– We haven't been back to Europe in too long, this might be a trip we take sooner than later. Last time we visited we were hoping between Tour de France, Running with the Bulls and every other festival in Europe that Summer. This time around we will take it slower and get to know the cities we visit deeper.
Summer 2017!
Maastricht, Netherlands – We both studied abroad through our business program in Maastricht and it left a special place in our hearts. We can't wait to return.
French Riviera
– Never been, want to go!
Trip booked in Summer 2017!
Wine country in Italy. We've talked about renting a villa in Tuscany, but we need to plan this for when I'm not pregnant so I can fully enjoy!
London/Ireland/Scotland – These have always been on our list, we just need to book the trip! O, and Josh really wants to visit some whiskey distilleries.
Repositioning cruise cross Atlantic – We want to take one of those month long repositioning cruises where we are forced to relax for a month.
Be published in a magazine – Working on this!
Give up sugar for a month – I have a sweet tooth and I know the negative effect sugar has on our bodies. I want to pick at least 30 days to give it up and see how my body responds.
Rockettes Christmas show in NYC – I love visiting NYC during the fall/winter time and I've always just missed the Rockettes show.
Boston – we've done a lot of west coast trips, not so many east coast trips and I've heard I'm missing out by never seeing Boston! So, here we come!
Houseboat for a week – When I was younger I use to spend a week on a houseboat with a friends family and always had a good time. I want to take Josh and our family out on a lake nearby together one summer.
Kids to Disney – This will obviously be closer to 40 when our kids are all out of diapers and old enough to last a full day at Disney, but who doesn't want to spend a week at the happiest place on earth 🙂
Snowboarding in Breckenridge – We love Breckenridge, it's one of those places that you want to return to … at least once before we are 40.
Rent a beach house with big group of friends – My friends and I always talk about renting a big beach house and doing a girls trip, but always have a hard time finding dates with our busy schedule. I am determined to make this happen!
Wine tasting in Napa – We've been wine tasting in Sonoma/Napa before, but I want to go out there and buy an expensive bottle of wine and not think about the price at least once. (We went in August 2016 with family and both babies!)
Taste Pappy Van Winkle Bourbon – This was on Josh's list and he actually accomplished it on our recent bourbon trail trip the day after he turned 30. I'm sure he will want to do some more tastings in the next decade.
Go up in a hot air balloon– I don't want to just go up in a hot air balloon in Indiana, I want to join in on a hot air balloon festival and get the full experience.
Visit India – Wow, broad statement, if you know how big and diverse India is you know this is a very broad goal. We are taking suggestions on favorite must-see spots to visit.
See the northern lights – We are thinking of making a trip to Alaska when the time is right.
Stay in a bungalow over the water – Hopefully I can combine this goal with my celebrating my 10 year anniversary somewhere exotic.
Visit Hawaii for over a month – Once you've traveled for long periods of time, a week … or two week vacation just doesn't cut it. I want to go back to Hawaii and spend at least a month renting a house on the beach. Hawaii is my happy place, and I want to spend a month on the beaches there surrounded by the laid back Hawaiian attitude.
Pre-Baby Body – Once all of my kids are out, I want to get my body and health back to pre-baby status.
Back to Africa – Our self-drive through Africa is still one of our favorite stories and memories. We want to go back this time hopefully with another couple and camp for a month through the parks. It will definitely be different with a family in tow, but now that we've done it once we feel confident that its safe and a great adventure for any family!
Release fitness course – I've been working on a fitness course for a while, but with life's detours I haven't been able to finish. Look for it hopefully soon!
Write a song – This is all Josh (I do not write or sing)
Write an ebook
Have dinner at a three star Michelin restaurant – Alinea in Chicago anyone? Who wants to join!
38.
… We have to leave some blank, because you know new adventures will come up and we want to be ready to jump on the opportunities!