If you like coffee… good coffee, Nashville should be your next stop. As fans of Third Wave-style coffee, Nashville does not disappoint. Josh has recently started making espresso at home and wanted to taste a wide range of espresso shots to compare.
Crema
Crema is a really cool looking coffee shop, and the well made espresso makes it a must if you love coffee. Their wood serving boards with spoon tray we gave an A+ for presentation. They also have a separate location inside Pinewood Social if you're in between bowling and cocktails and need a jolt of caffeine.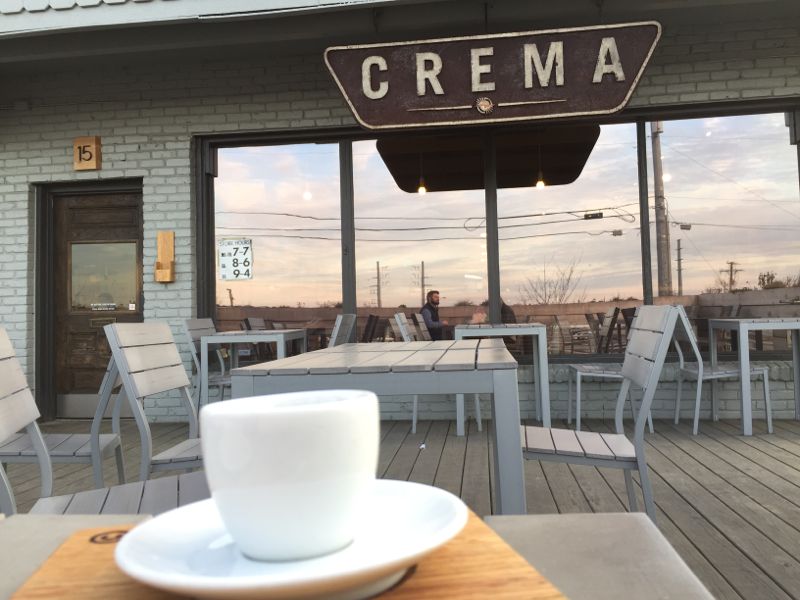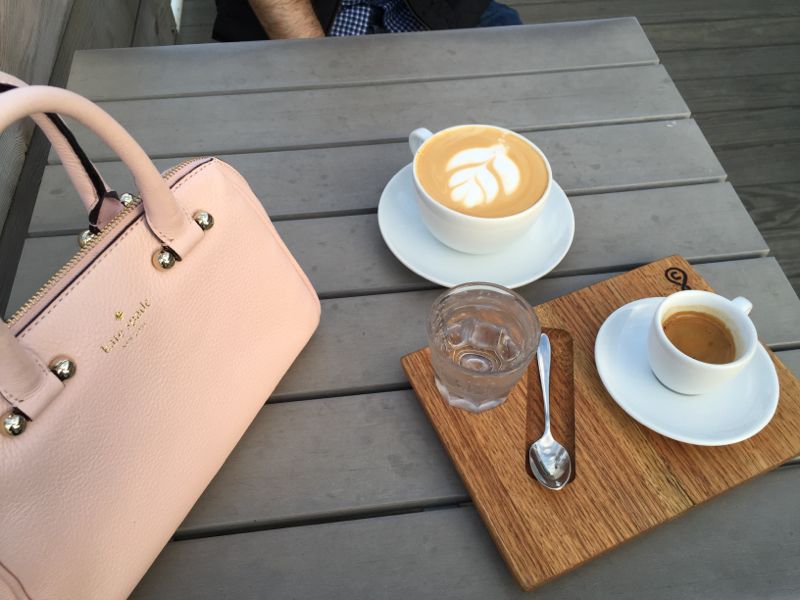 Barista Parlor
This was our favorite spot based on coffee taste and ambiance. The place is spotless, uncluttered and calming. We could have sat in Barista Parlor Golden Sound all day (and we mostly did). The other location we've been before is the Barista Parlor on the north side of Nashville, which is also equally as great, and they just opened another location in Germantown. We went multiple times and ordered espresso, a cortado (slayer + milk, 4oz) and the whiskey caramel latte. Their custom glassware is one of my favorite parts and we brought home a demitasse cup and a few can glasses for serving cold brew this summer.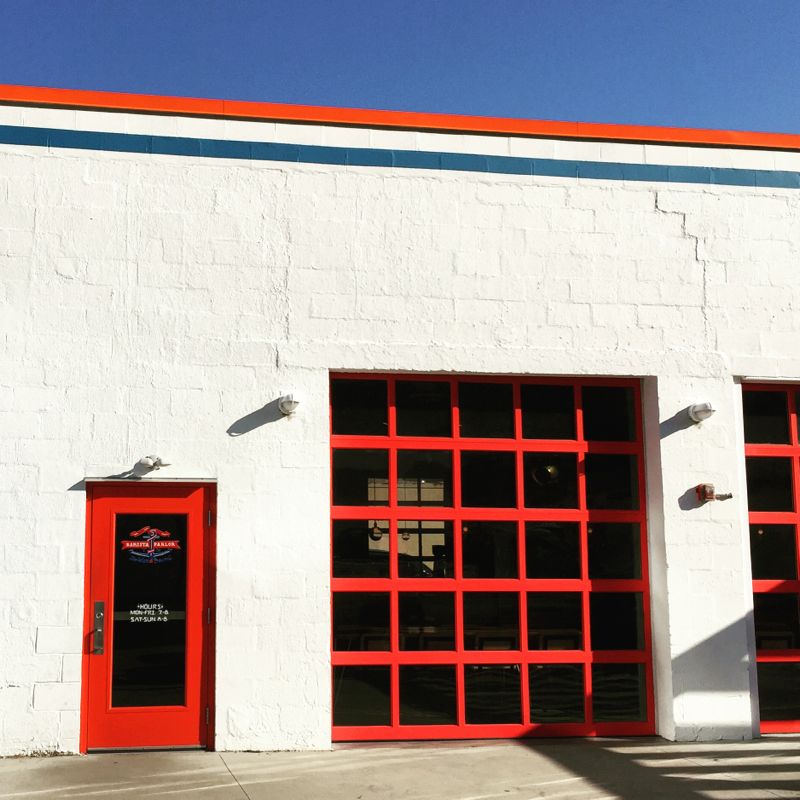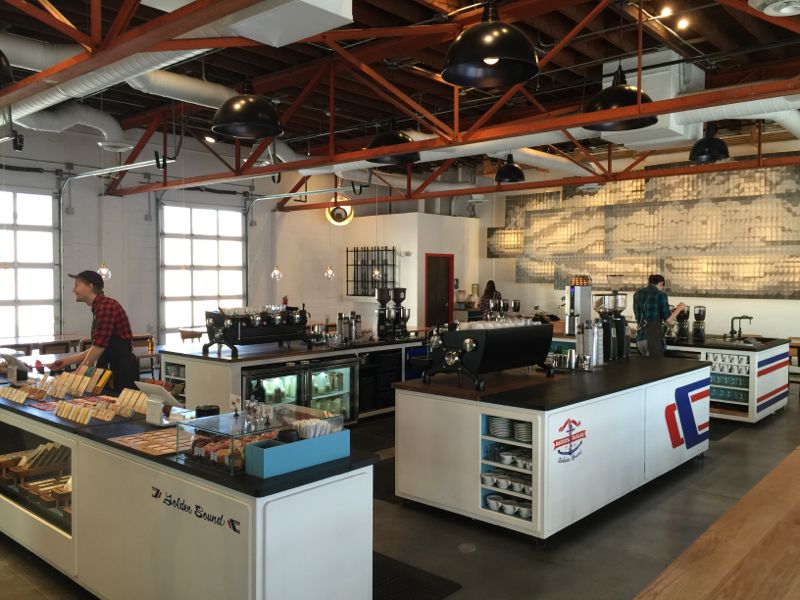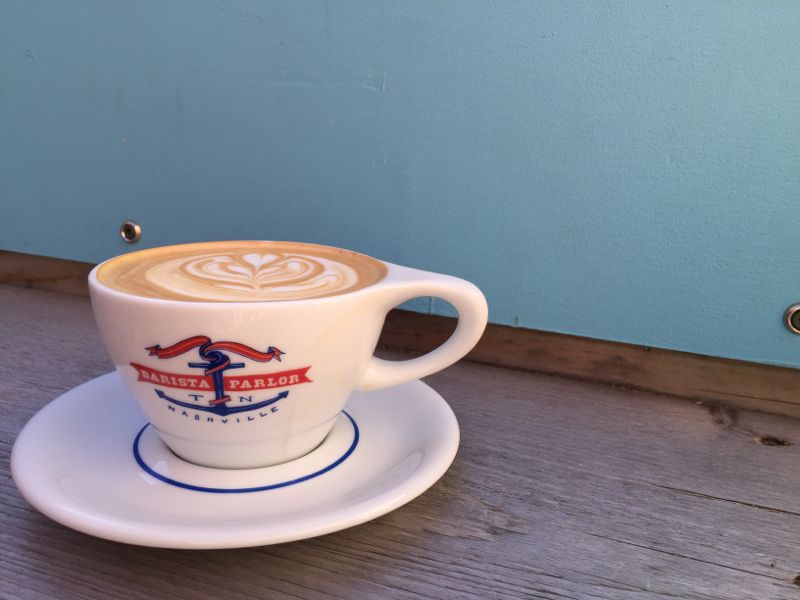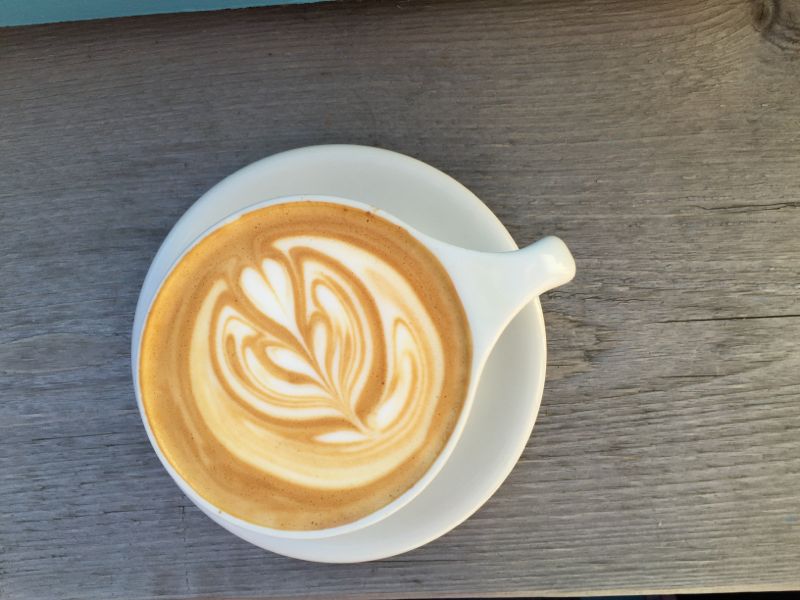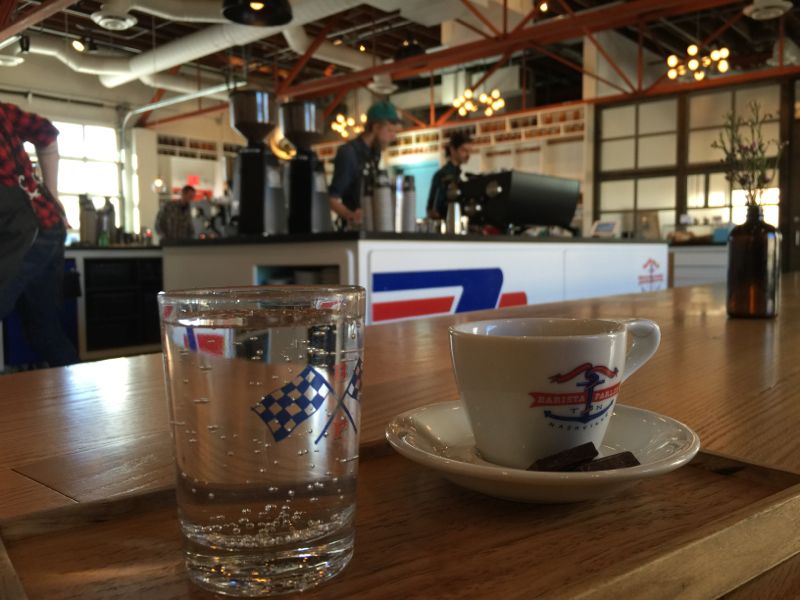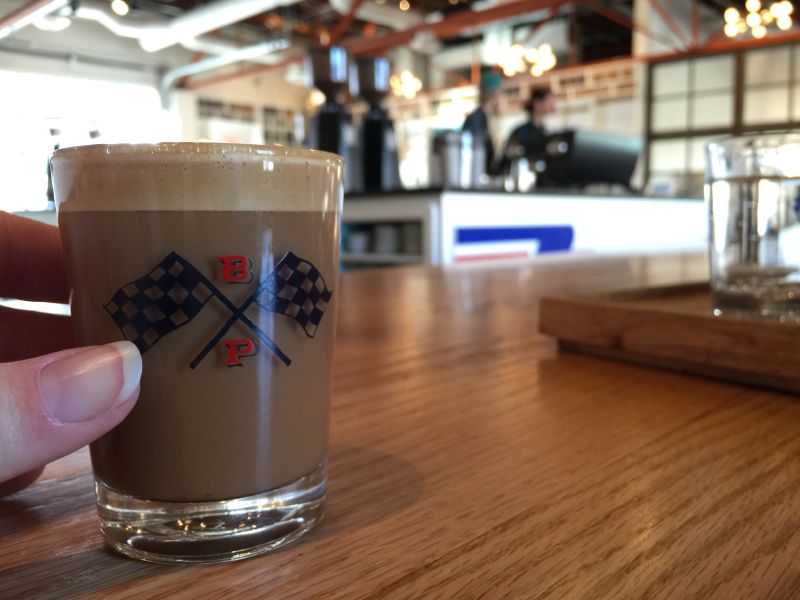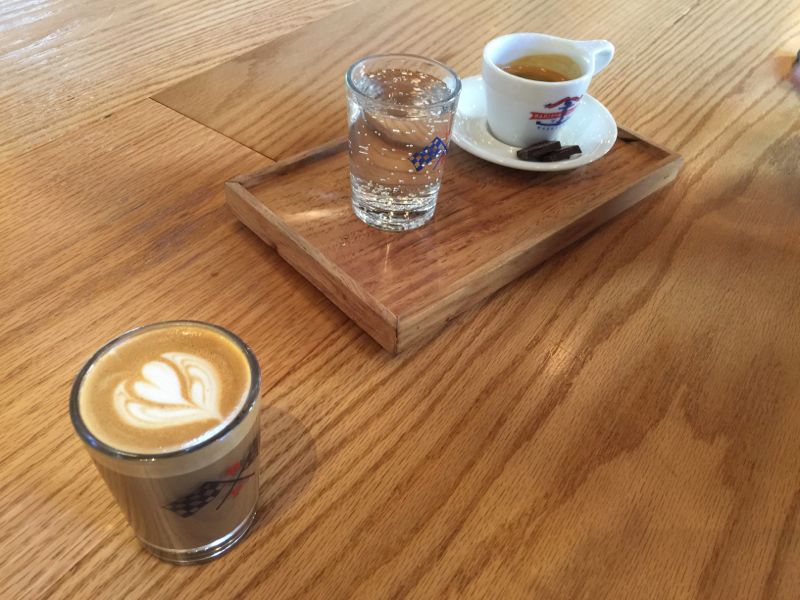 Fido
There is always a long line at Fido so plan to wait. We showed up for breakfast and couldn't have been more satisfied with the food. It was fresh and filled us up. We tried their coffee of course, it was good – nothing spectacular compared to the other spots, but we would definitely recommend this place for their great vibe and delicious breakfast!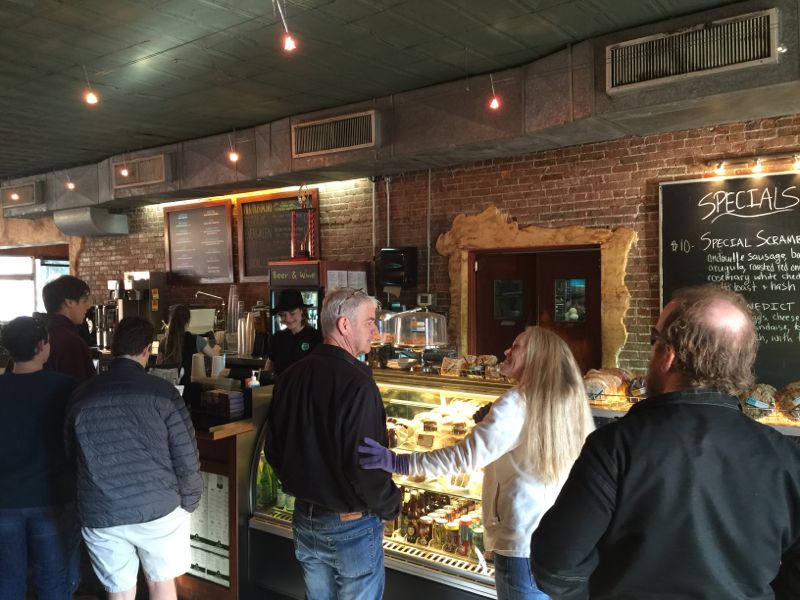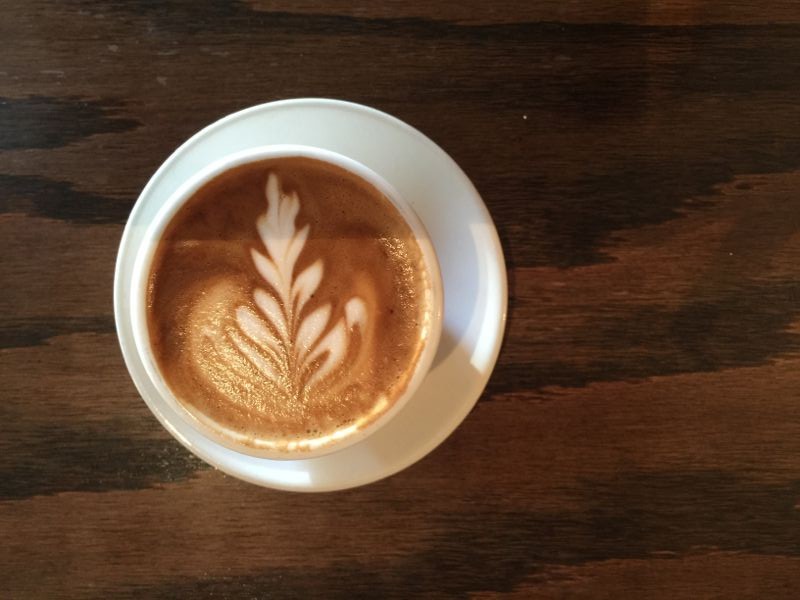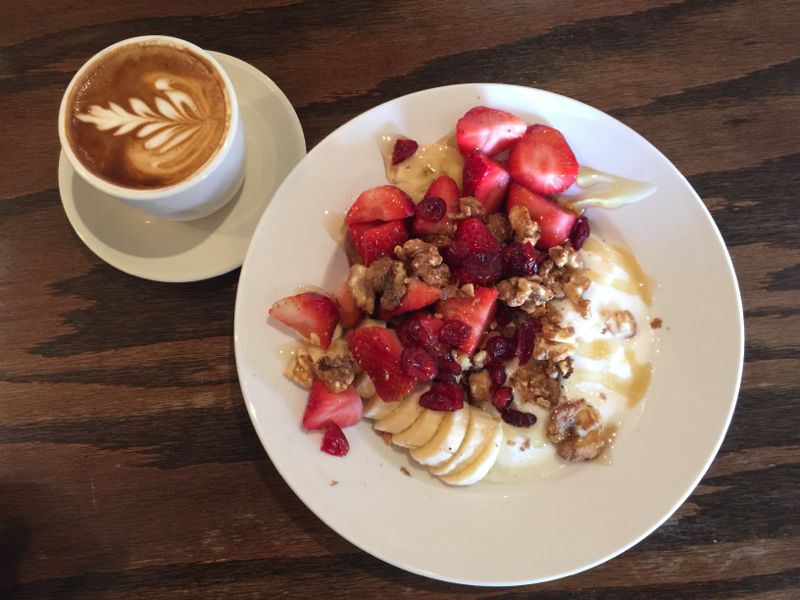 Steadfast
We wish we had more time at Steadfast. The vibe at Steadfast is clean and friendly. It's bright white with natural wood, and there's a tiny menu next to a smiling barista who takes your order. The espresso machine is built into the counter so you are face to face and I'm impressed that someone can handcraft your drinks while simultaneously greeting each customer. This was a quick stop where we couldn't decide between their espresso or coffee, so we tried the "Duo", 5oz of coffee, a double shot of espresso, and sparkling water to cleanse your palate.
In terms of espresso this was one of Josh's favorites, which means we will be back!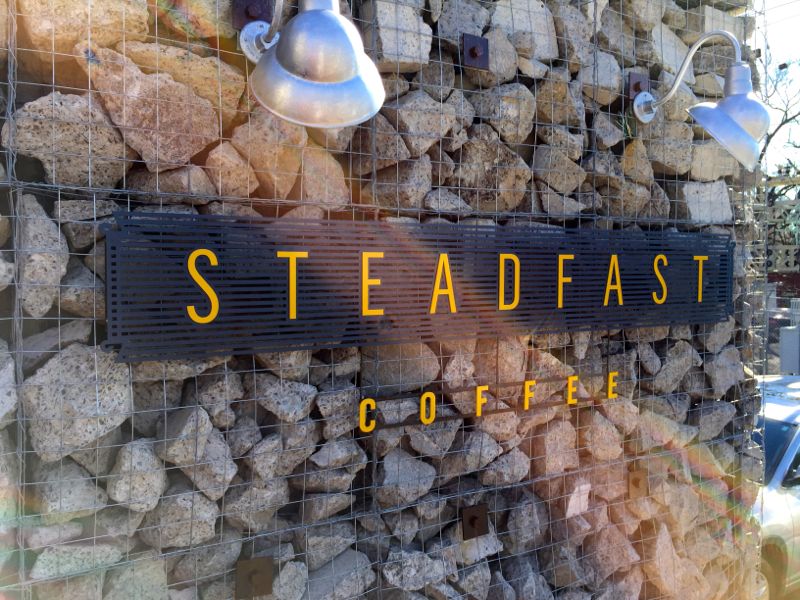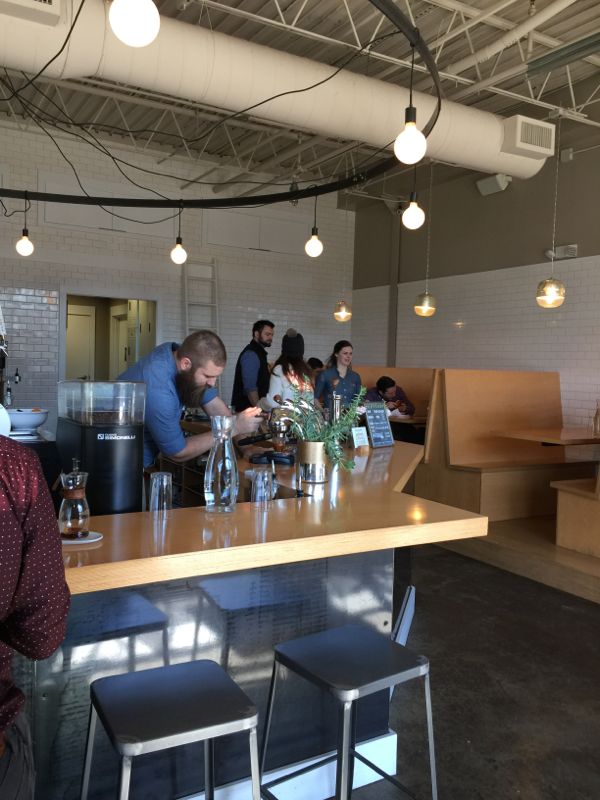 Eighth and Roast
A favorite of friends that live in Nashville, Eighth and Roast was a must stop on our coffee tour of Nashville. They had some killer looking cinnamon rolls, not sure if those were made in-house or brought in, but next time I need to save some room to try one. We once again got an espresso and an Ethiopian Yirgacheffe pour over. I wasn't a huge fan, but Josh really enjoyed the flavor. The espresso on the other hand was more enjoyable. Eighth and Roast has that classic hectic coffee shop feel compared to the museum-like ambiance of Barista Parlor or Steadfast.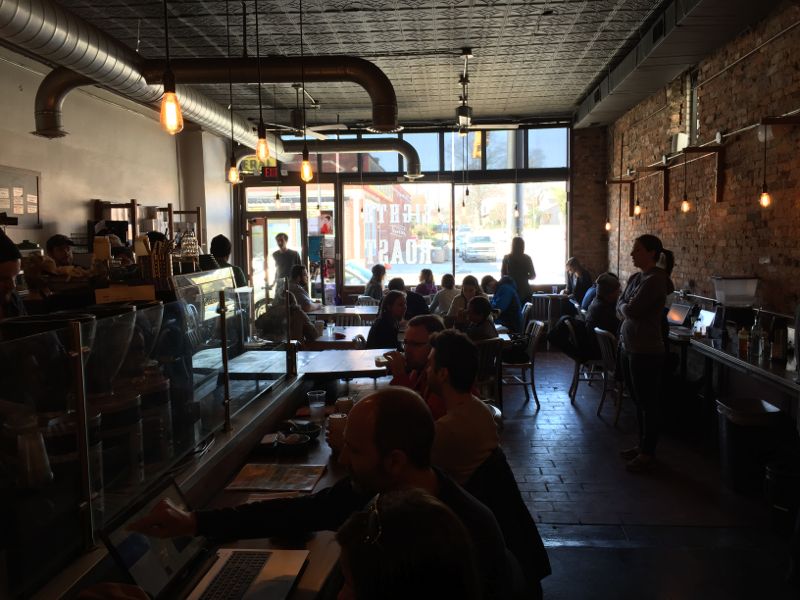 Red Bicycle Coffee and Crepes
Red Bicycle is known for their crepes as much as their coffee and has a similar vibe to Eighth and Roast. I had a coffee and Josh tried their Cubano, aka sugar with a side of cream and i think there was a little espresso in there also 🙂 I make fun of it, but it was really good! This is another great place to meet a friend and hang out for a while.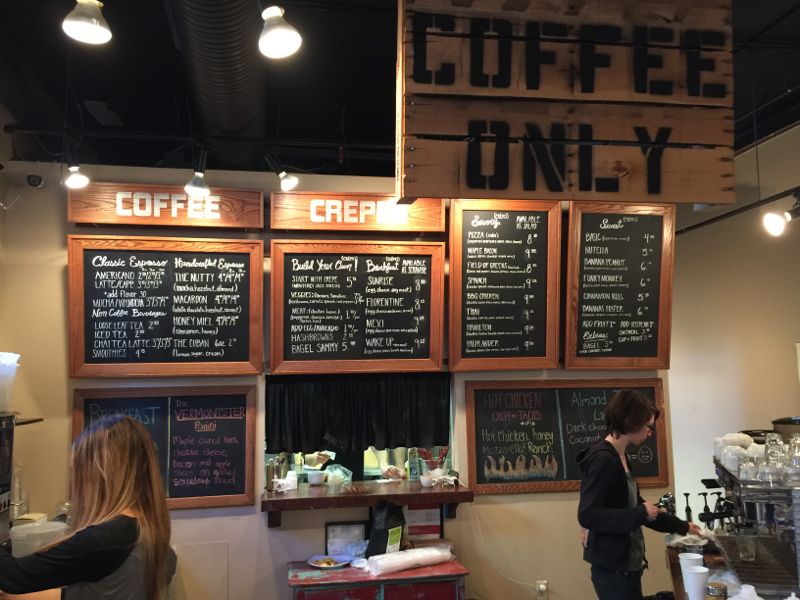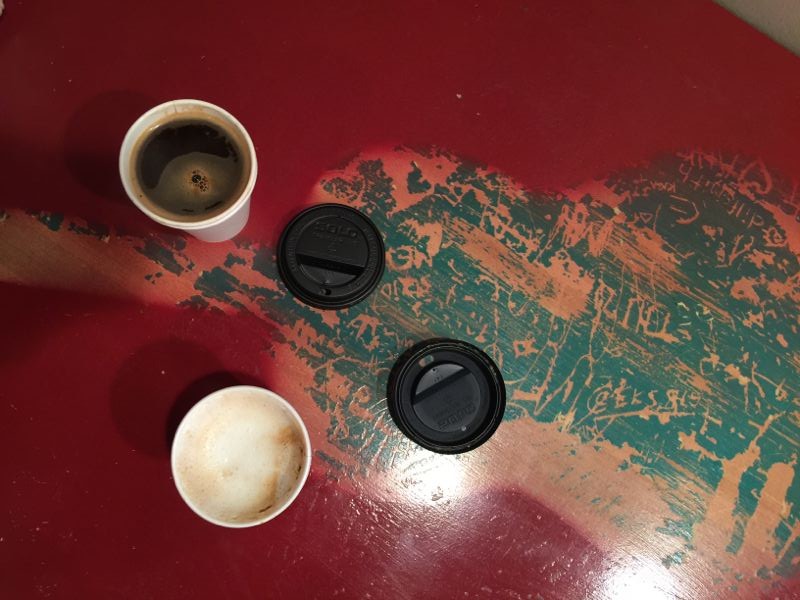 Needless to say, during our short weekend away in Nashville Josh and I drank a lot of coffee, and didn't even visit half of the coffee shops that were recommended to us.
Leave a comment with your favorite spot to drink coffee in Nashville so the next time we visit we can check it out!