Josh, his dad, and brother took on 2 full days of bourbon-ing for Josh's 30th birthday and had a lot of fun experiencing the different styles, histories and flavors of the different distilleries. 24 hours and 4 distilleries later we experienced a very small part of the bourbon trail. Don't worry, we'll be back for the rest soon.
Each distillery was unique. The history and stories behind each bottle of bourbon is interesting, even if you aren't a bourbon fan (I'm much more of a wine fan) the tours are worth going on. Josh is a bourbon guy. His collection at home is outgrowing the current cabinet and this trip didn't help as he added more to his list.
The morning started early with us getting up at 5 am to drive to Lexington for our first tour starting at 9:30 AM. The boys insisted that 9:30 wasn't too early to begin bourbon tasting. 🙂
Our first stop was Buffalo Trace.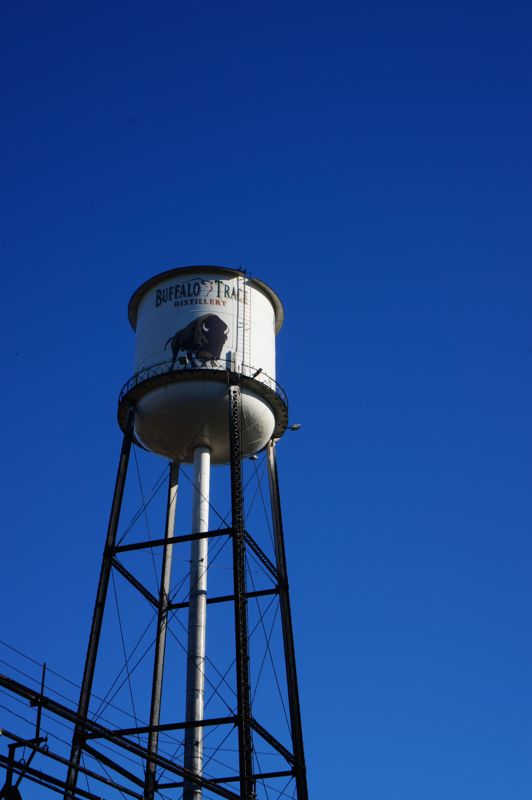 Buffalo Trace
Buffalo Trace was probably my personal favorite. We walked through the distillery and it didn't feel like anything was for show, it felt like you were in the heart of a distillery hard at work. It wasn't sugar-coated, or heated, it was dirty and loud…and what I pictured a distillery being like. At times you couldn't hear the tour guide over the loud machines working but you felt the authenticity of the tour in your bones.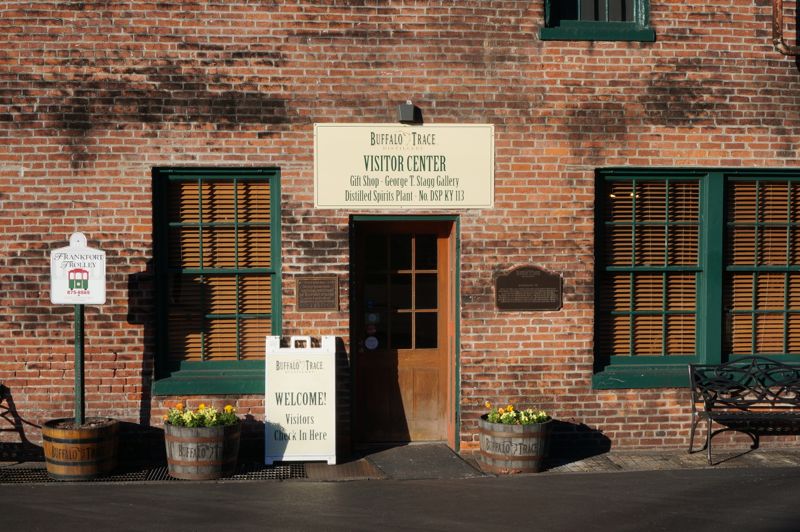 This distillery is a historic monument and has been making bourbon for more than two centuries. There has been a working distillery on the grounds since 1787. The first modern distillery was built on this site in 1857 and was the first to incorporate the use of steam power—a major advance in producing high-quality bourbon.
During the Prohibition era, the distillery's existence was spared by the allowance of a permit–one of only four issued in the country–to continue distillation for medicinal purposes. So you can imagine how many people suddenly had a medicinal need for bourbon!
The Buffalo Trace Distillery spans over 119 acres and 114 buildings, so plan to do some walking when you join this tour! We did two tours here, and on the hard hat tour you go right up to the still and can taste the new make (bourbon before it ages in the barrel) right off the still at 140 proof.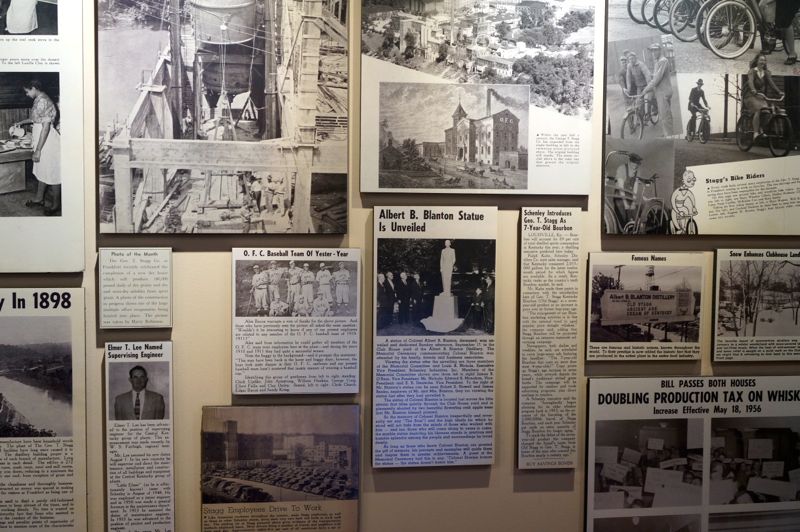 I'm not sure I've found a better smelling place than a rickhouse in bourbon country. Wood + whiskey = mmmmm.


Woodford Reserve
Woodford Reserve was definitely the prettiest. It was clean and climate controlled. There's a gift shop and restaurant, with this beautiful fireplace, which we didn't realize was the wall separating us from the tasting room.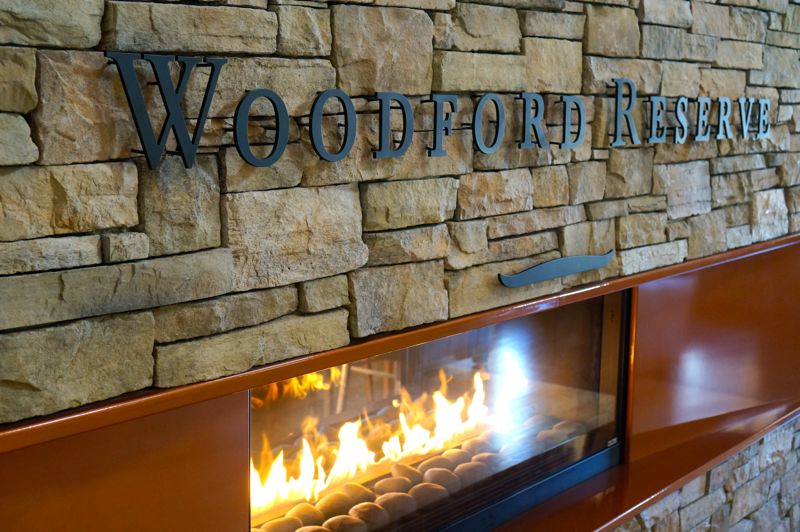 While Buffalo Trace had gigantic column stills, Woodford used these 3 beautiful copper pot stills.


Barrels are a mainstay. Many of the distilleries are involved in the making of their barrels, particularly because bourbon must be aged in a new, charred, American White Oak barrel. Due to the recent high demand for bourbon there's a barrel shortage and the prices have jumped.



Four Roses
This is Josh's favorite bourbon, the Four Roses single barrel. Josh had already visited their warehousing and bottling facility, but this was the first time at the distillery. The buildings are beautiful, with a unique Spanish Mission style, much different from the other distilleries.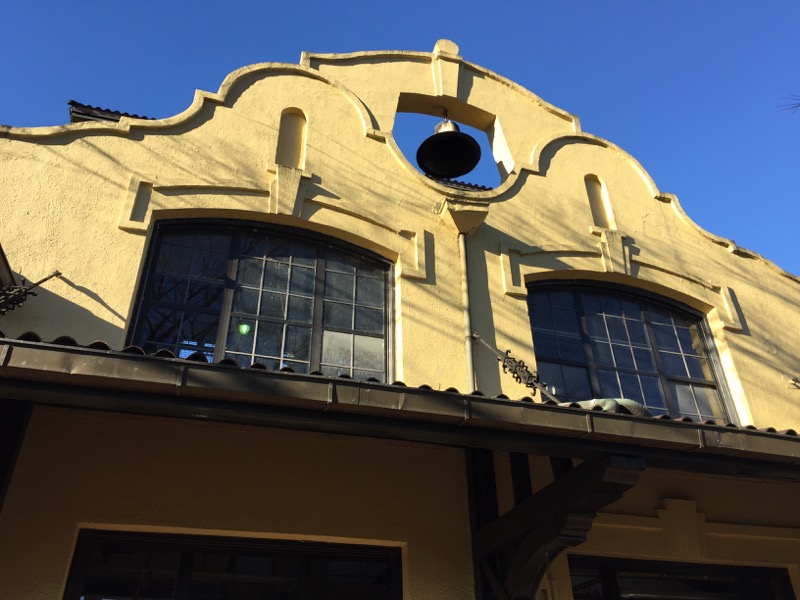 Most distilleries will let you stick your finger in the fermentation tanks to taste the mash. It seems gross, but this is pre-distillation, so there's no risk of contamination (at least for others) :).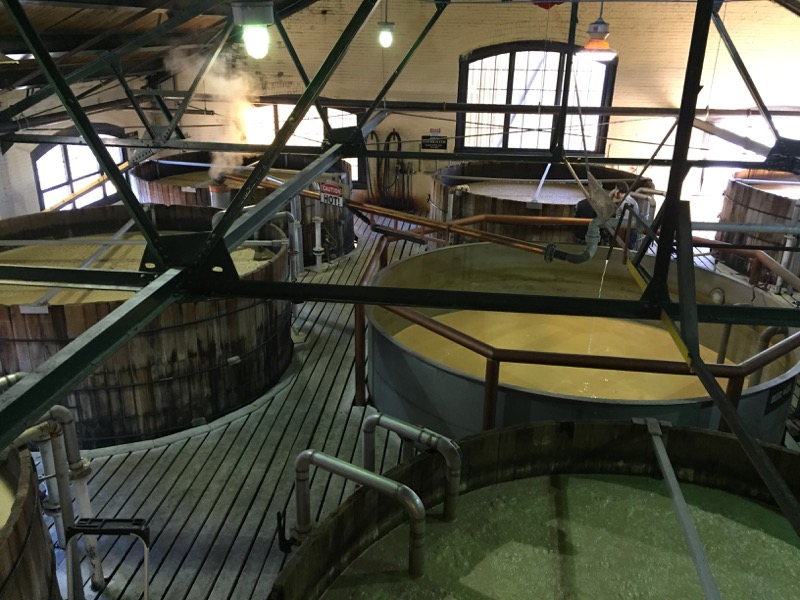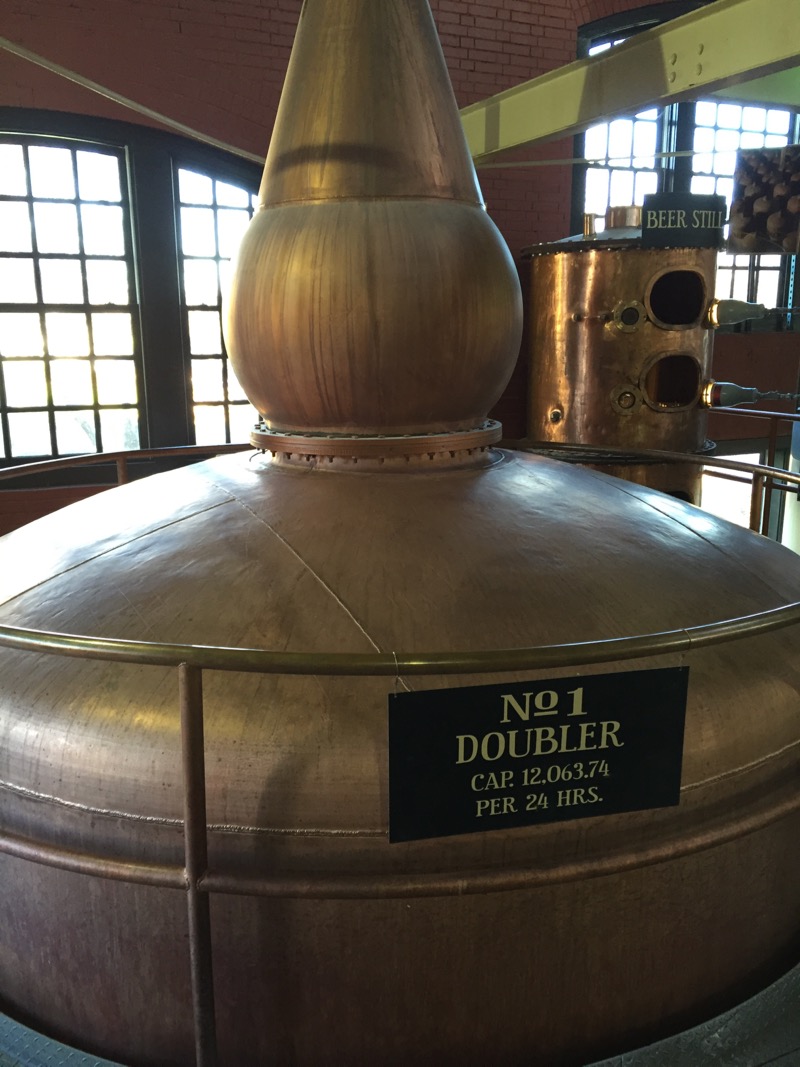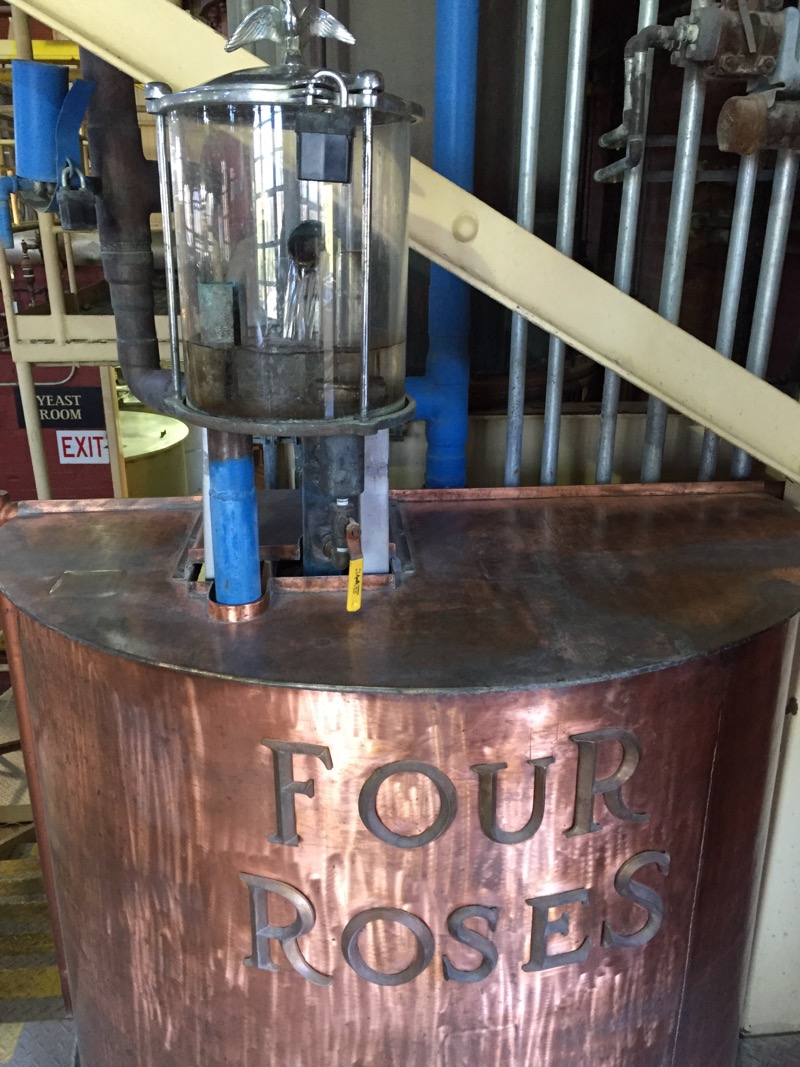 Town Branch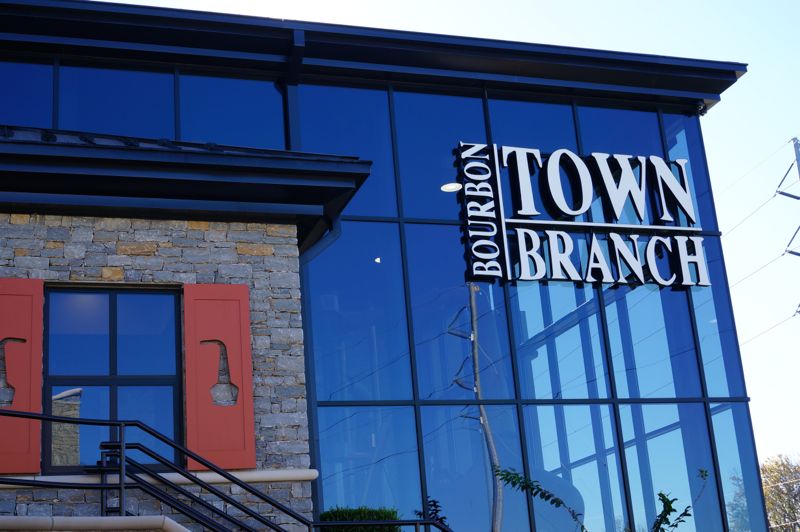 The newest of the 4, town branch only started distilling in 2008, so barely enough time to age bourbon. But don't let the short amount of time deceive you, Town Branch pours out a pretty good bourbon and challenges the myth of a good bourbon needing a long time to age.
This tour was a beer and bourbon tour since they are owned by Alltech, which is known for their Kentucky Ale beer. You get 4 tokens for the tasting, we skipped the beer tasting and saved our tokens for their Rye Whiskey, single malt, bourbon and hot dessert bourbon drink.
Town Branch is going through a big remodel, adding more space and machines to help increase their supply.
We were lucky that Jim Larson, Town Branch's master distiller was able to join us on this tour. More than any of the other tours Jim was able to answer our questions in detail and it was here where I feel we learned the most about the process. Big thanks to Jim for taking the time to walk us through the extensive process.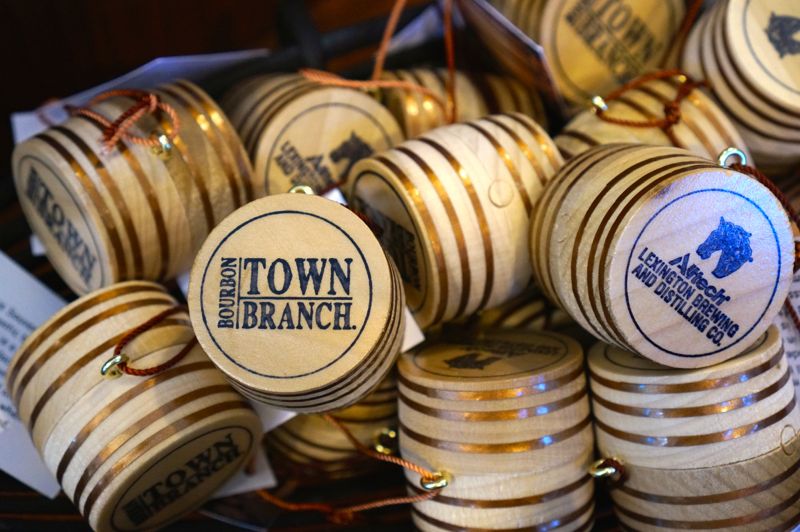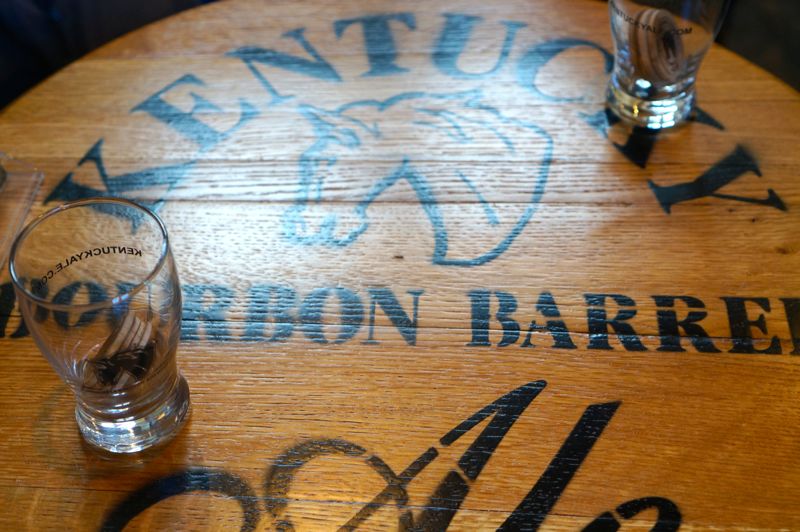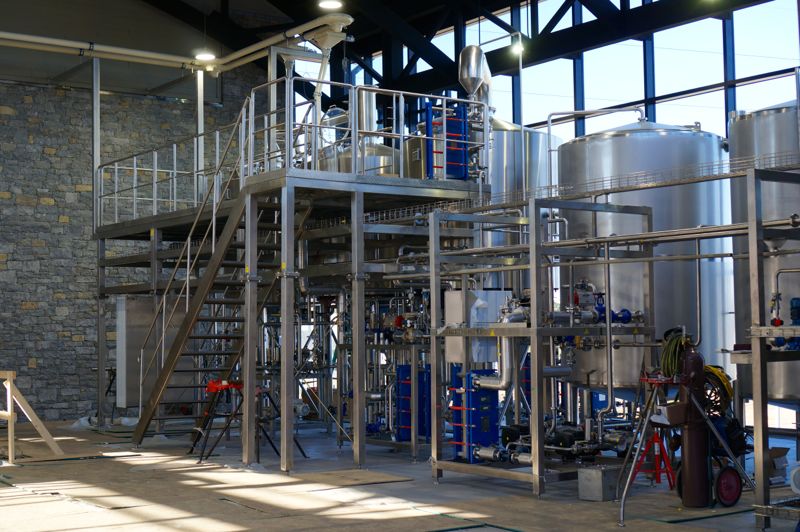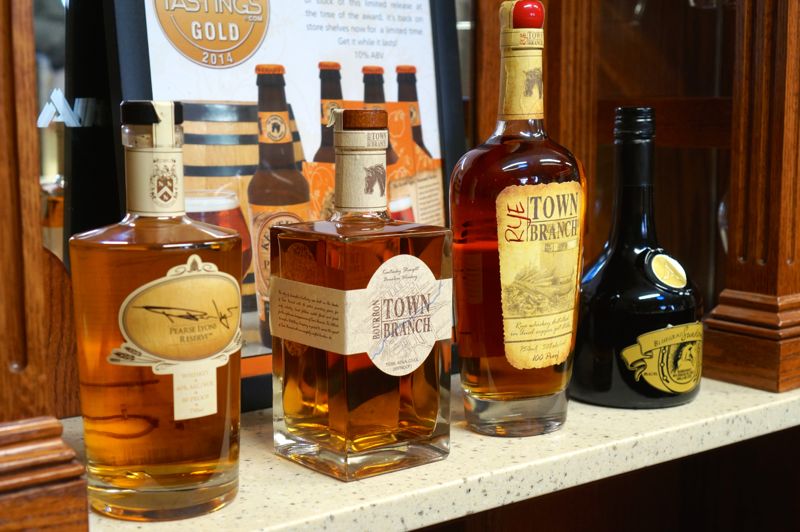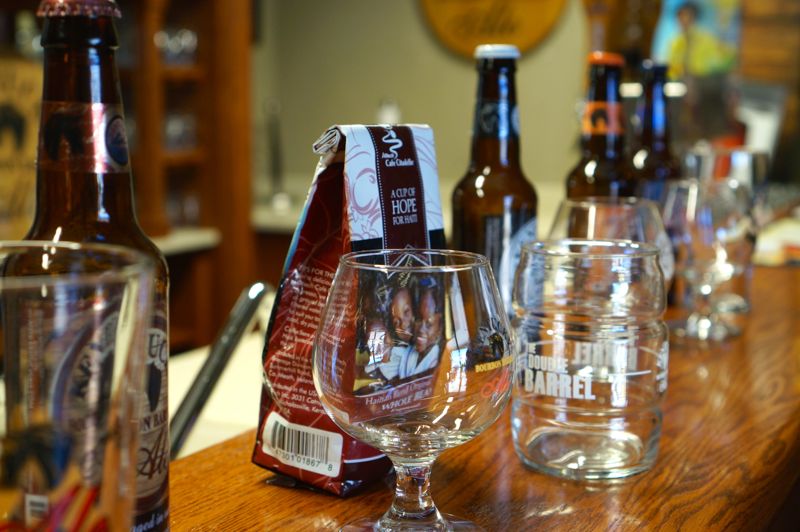 Video of our quick adventure bourbon-ing for Josh's 30th!
30th Birthday Bourbon-ing from caroline on Vimeo.