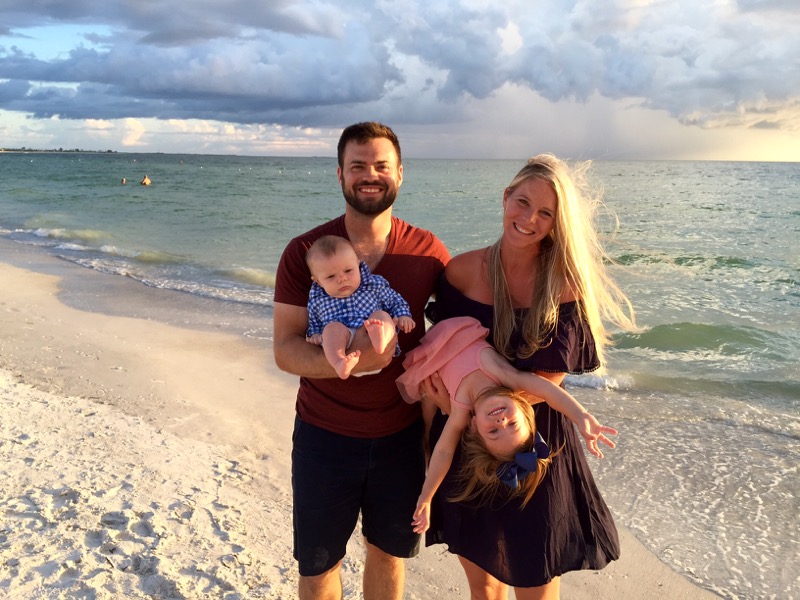 Josh and I wanted to put our feet in the sand one last time before Summer ended so we headed to Florida. Watching how much fun Lottie has on the beach is motivation enough to plan our next vacation! The beach is my happy place and I want her to grow up with the same love of ocean air that I have. We've had people recommend St Pete Beach to us in the past, so we wanted to experience it for ourselves! Tradewinds Resort is one of the main resorts on St Pete beach that truly does offer something for everyone. Know what your vacation goals are before you go and make sure to look over the amenities prior to arrival, there is A LOT going on all day every day at this resort.
Here are 6 things you don't want to miss out on at Tradewinds Resort:
1. Relax in Your Personal Cabana
Get online the night before to reserve your cabana so when you wake up it's waiting for you. This was one of our favorite perks of the resort. We loved having our own (free!) cabana on the beach at Tradewinds. We were able to relax in the sun, while still enjoying some shade when we needed it. It acted as our homebase for the day, with so many activities we were often bouncing between the pools, restaurants and games, so having the cabana gave us a location to easily meet back at.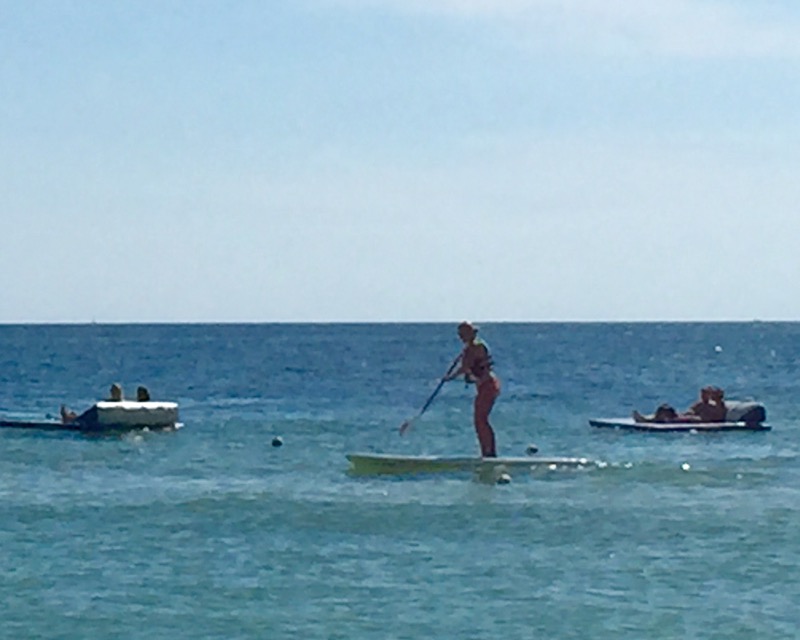 2. Test Your Balance with Stand up Paddleboarding
Get your exercise in while not leaving the beach. Stand up paddleboarding in the ocean is surprisingly a lot harder (at least for me it was, or am I totally out of shape?!) than stand up paddleboarding in the lake. We had so much fun battling the waves and spending an hour out in the ocean. I won't lie, my muscles felt it the next day.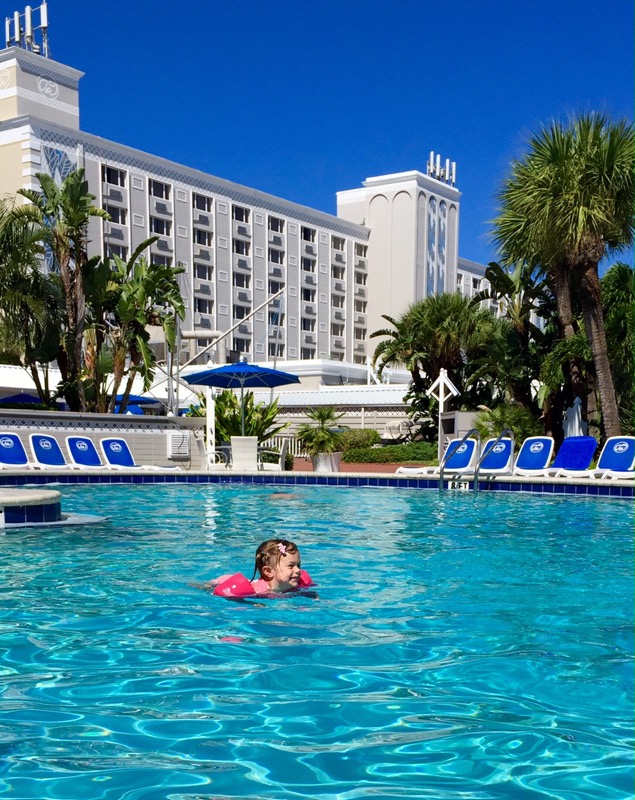 3. Find Your Favorite Pool
There are 5 heated pools including hot tubs across the property. If you have kids, give them a change of scenery and let them explore all of them. If you want a more peaceful pool experience, find the adult only pool where you are guaranteed to avoid the cannon ball splashes from the kid pools.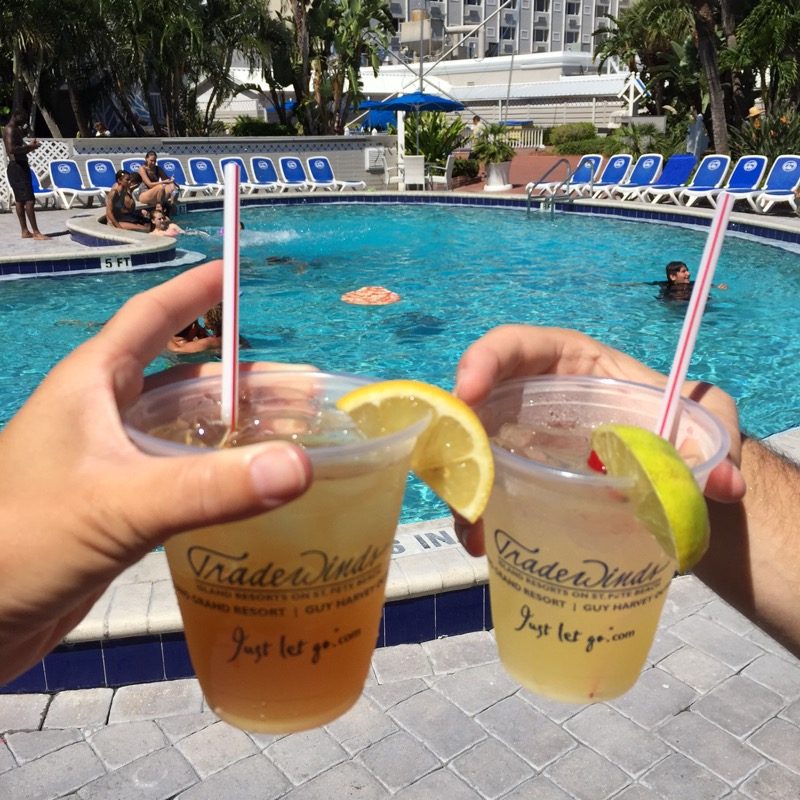 4. Drink a Cocktail and Watch the Sunset
I combine these two because they go so well together. Grab a cocktail, I personally enjoyed the Flying Fish and Berryer Reef cocktails, they all sounded so good it was hard to pick. The sunset from Tradewinds beach is stunning, even on the cloudiest of evenings. Go out a few hours early and take advantage of the golden hour to get some great photos of your family to take home.
5. Take a Turn on the High Tide Slide
Don't miss out on this 3 story slide that is fun for all ages. I think Josh and I loved the slide more than Lottie, we definitely went down it more times. It's located right on the beach so you don't have to go far for fast paced fun. Don't think you are too old, everyone on the beach was in line for this slide at some point in the day!
6. Walk along the beach
White powdery sand for miles is my kind of vacation. Lottie and I spent hours walking along the beach, searching for shells and jumping in the warm ocean water when we needed to cool off. Leave your towels and bags at your cabana and spend a few hours walking along the beach every day, you will be glad you did!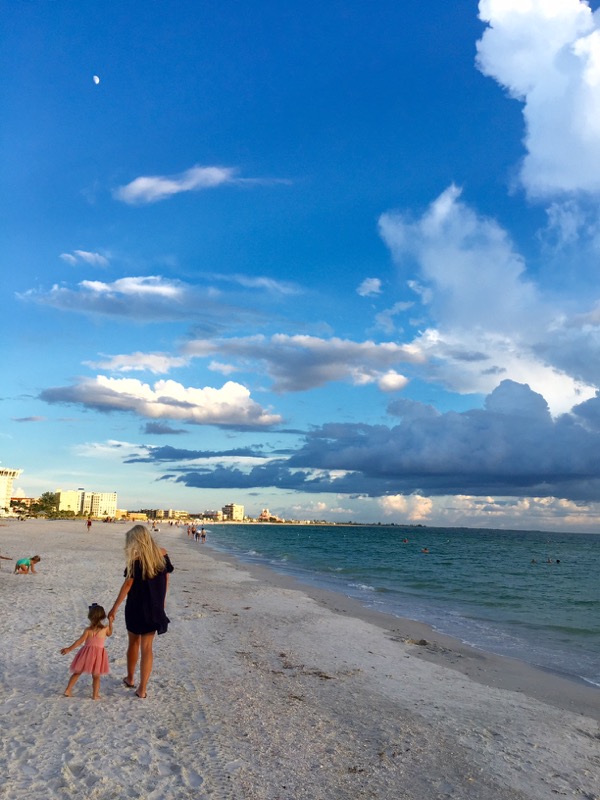 Special thanks to Tradewinds Resort for being a sponsor on our trip to St Pete Beach