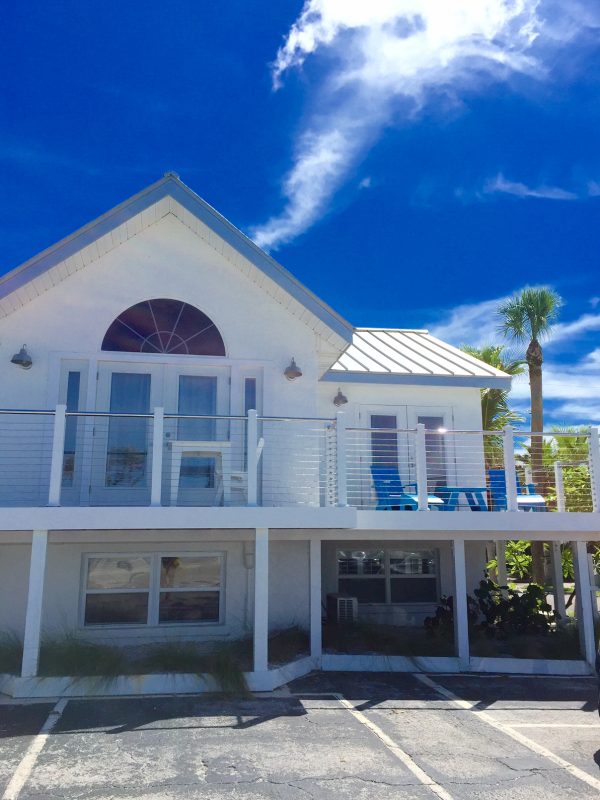 A few miles from the busy beaches of St Pete Beach, is a small piece of paradise, Pass-a-grille. It is here where you escape the crowds and noise and if you're lucky could possibly get a mile of beach all to yourself.
There were days when we walked onto the beach and were the only ones for as far as we could see. I spend so much of my day with toddlers screaming and babies crying, so when I'm on vacation a small moment of peace and quiet is my kind of trip.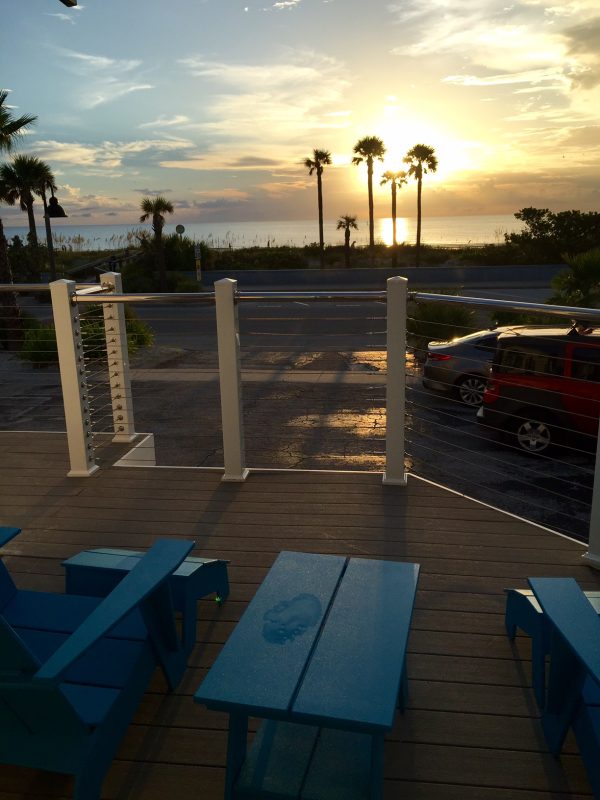 Pass-a-grille in itself is an incredible secret on St Pete Beach that you need to check out. But today we want to share another secret spot that you're missing out on, Inn on the Beach. We stayed at a small hotel, that along with a beautiful beach, will ensure your stay is comfortable and memorable. We've stayed with a lot of boutique hotels, and this is one of our favorites!
Here are 5 reasons you should check out Pass-a-grille beach!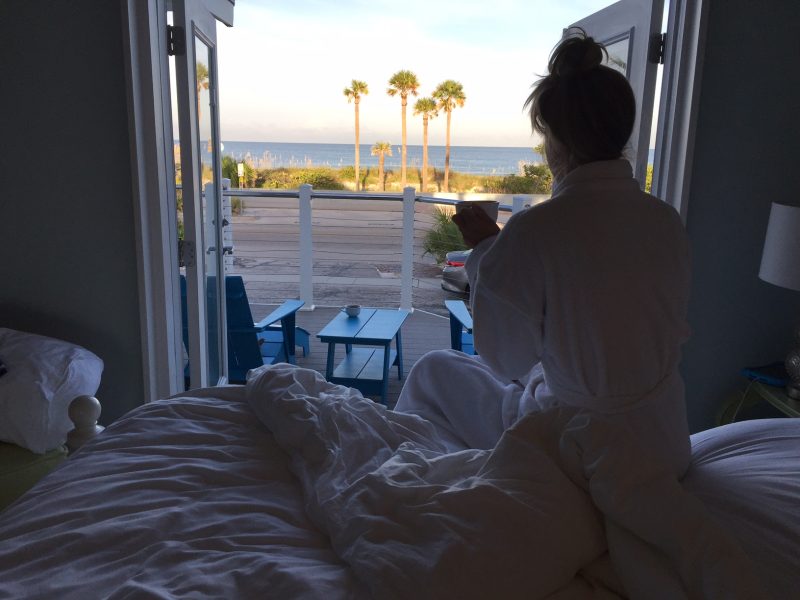 Where we slept
As we mentioned, we stayed at Inn on the Beach and fell in love with their clean, comfortable rooms, their location and beach views. You can't beat sitting in your robe with a complimentary cup of locally roasted coffee overlooking the beach as the sun rises, or not having to leave your balcony to watch the sun set over the water.
All of the staff were incredibly helpful. Take the time to meet Sheila, the General Manager, she has been there for 12 years, knows the area well and loves introducing you to her favorite places.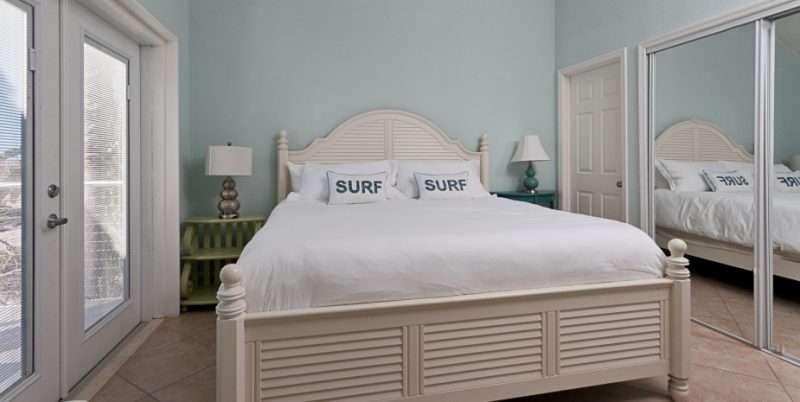 Our room had a large kitchen, stocked and ready! We usually keep snacks, lunch and breakfast foods in the kitchen and go out for dinners. Especially now that we are traveling with kids having a fridge and a kitchen helps us not only save money from having to eat out for every meal, but on the busy days we can eat on our own schedule around nap times and keep snacks and milk always fresh for the kids.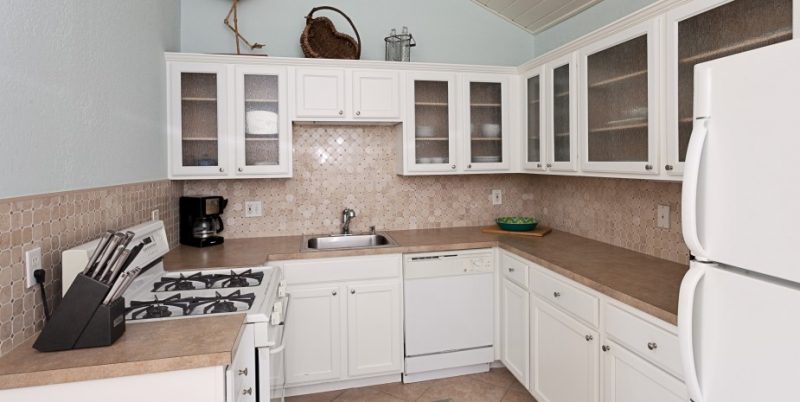 Having a separate sitting area from the bedroom is a huge benefit when you are staying on the beach. After a long day in the sun you can relax on the couch in your bathing suit while someone else takes a nap in the other room.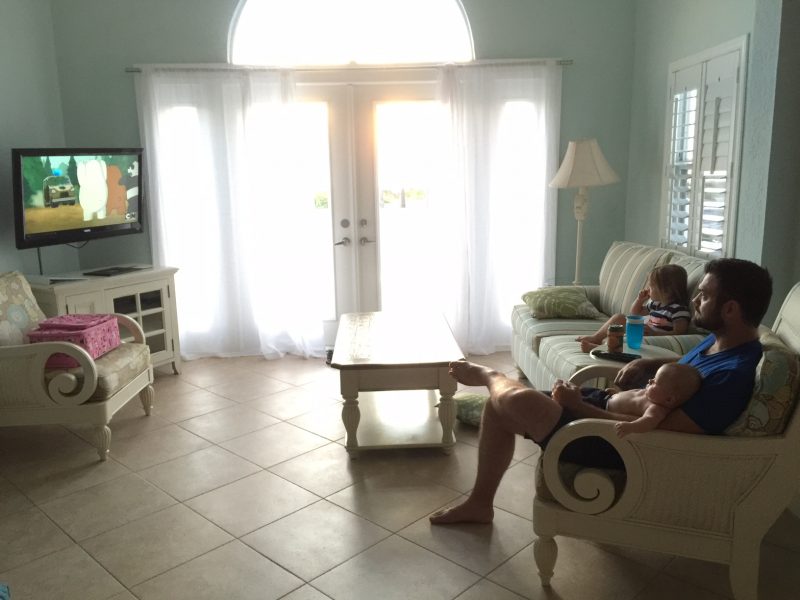 The common area has a grill available if you want to grill and eat outside. We didn't grill out on this trip, but how perfect are these bright yellow umbrellas? Everything about this hotel was cheerful and inviting!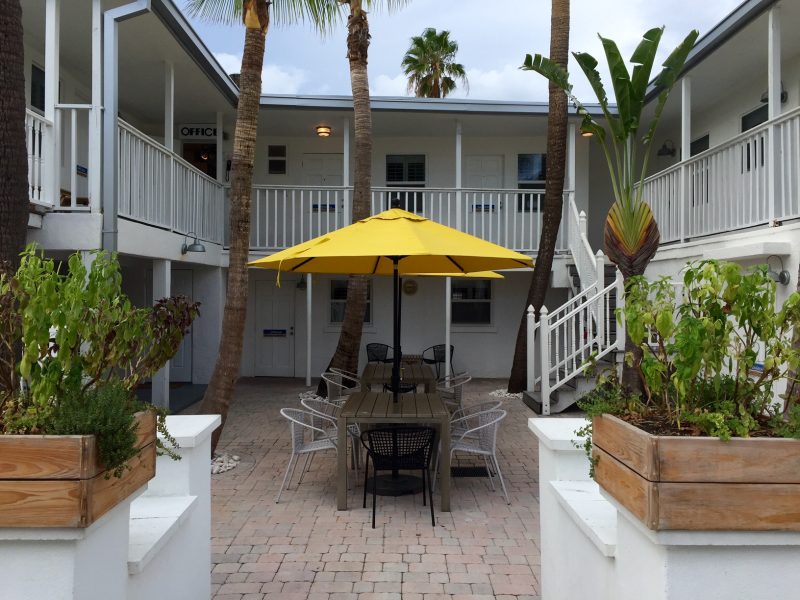 Everyday was spent on the beach, only a few steps away from this wonderful hotel!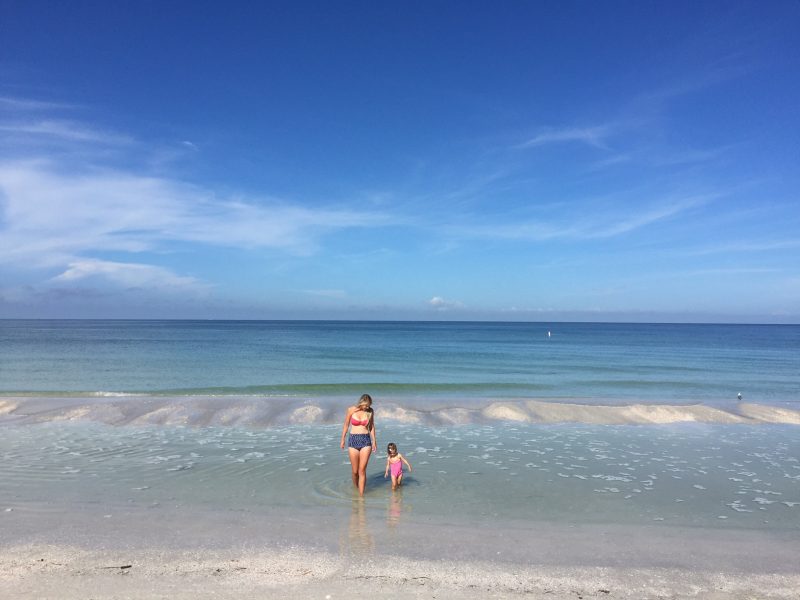 Where we played in the sun
Walking onto the beaches of Pass-a-grille is a serene experience. White sand, miles of beach and water warm enough to swim in will all become reality when you visit these beaches. We spent all day in search of the perfect shells, and watching fish swim around our feet in the clear water.
Where we ate
2 words. Paradise Grille. Ok, there are other options available downtown and in the nearby city of St Petersburg, but one of our favorite spots to eat was Paradise Grille. It's a cheap, easy, delicious beach stand with great views. We made it a point to walk here every morning, and usually found ourselves here at the end of the day watching the sun set while Lottie played in the sand.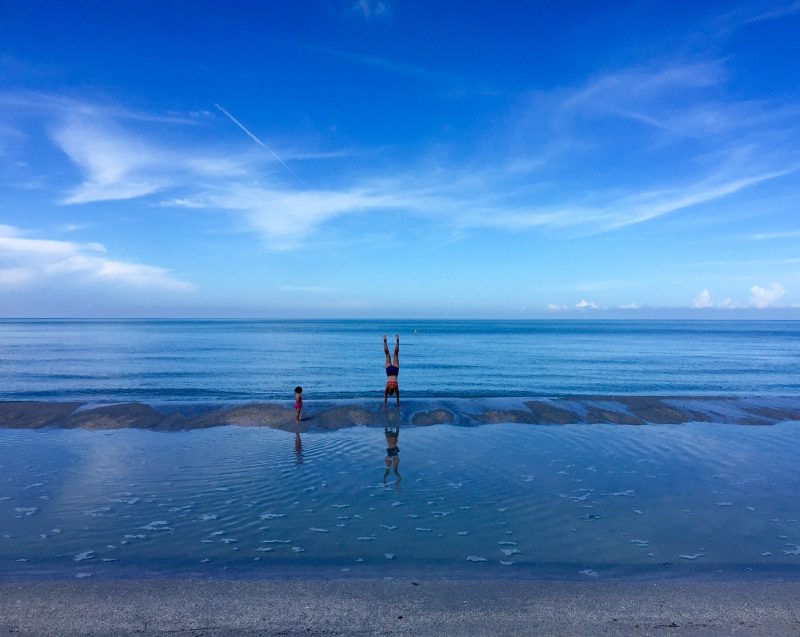 Where we walked.
Everything is within walking distance. Dinner, dessert, the beach, your hotel, you can walk everywhere! For me a huge bonus to any vacation or trip is being able to ditch the car and explore on foot. The beach is wide open and a great walking beach!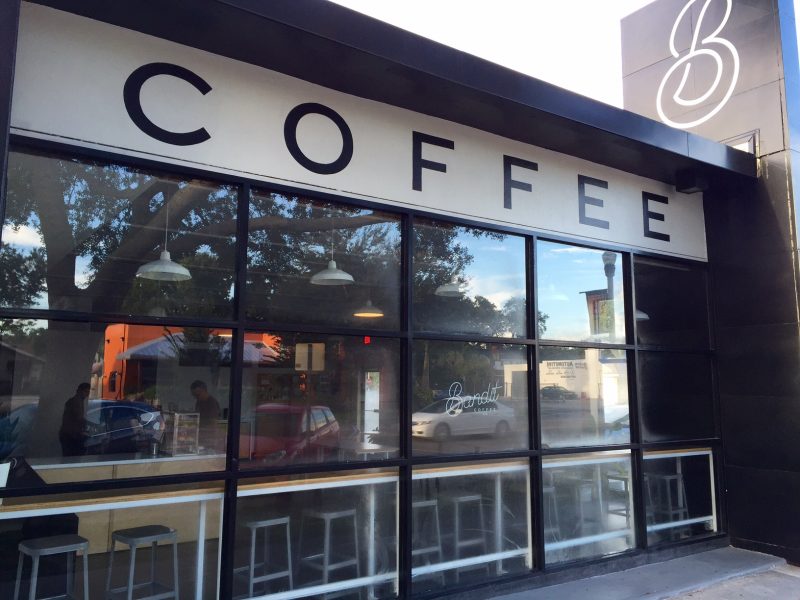 Where we escaped for a day trip
If you follow our blog you know we like good coffee. St Petersburg is a great town, with great coffee, busy beaches and shops for you to explore if you want a day away from Pass-a-grille. We will put in a special shout out to Bandit Coffee if you want good coffee with a great atmosphere. If you're looking for an active community full of people and places, St Petes is a few minutes away. After your day of running around you can return back to your quiet oasis on Pass-a-grille at Inn on the Beach.
We hope you find yourself adventuring to Pass-a-grille soon and say Hi to Inn on the Beach for us! Special thanks to Inn on the Beach for sponsoring us on our recent trip to St Petes.