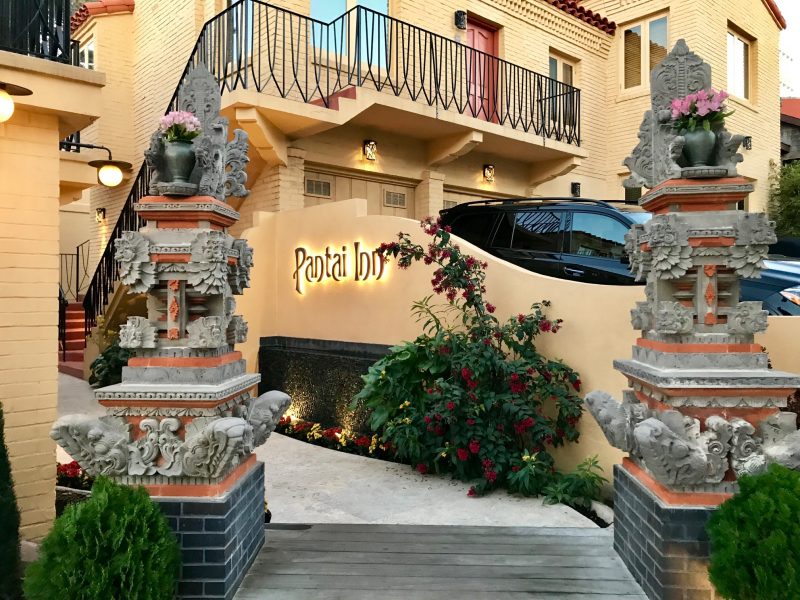 Five years ago we were in Bali and fell in love with the peaceful ambiance. If you're familiar with Bali there are different personalities across the island from party scene to zen. If you get out of the party areas, you find an oasis of beauty. It's one of those places that we know we want to return to and spend more time in.
You can imagine our excitement when we saw
Pantai Inn
, a Balinese-inspired resort, was steps away from the ocean in La Jolla, California where we were planning to stay.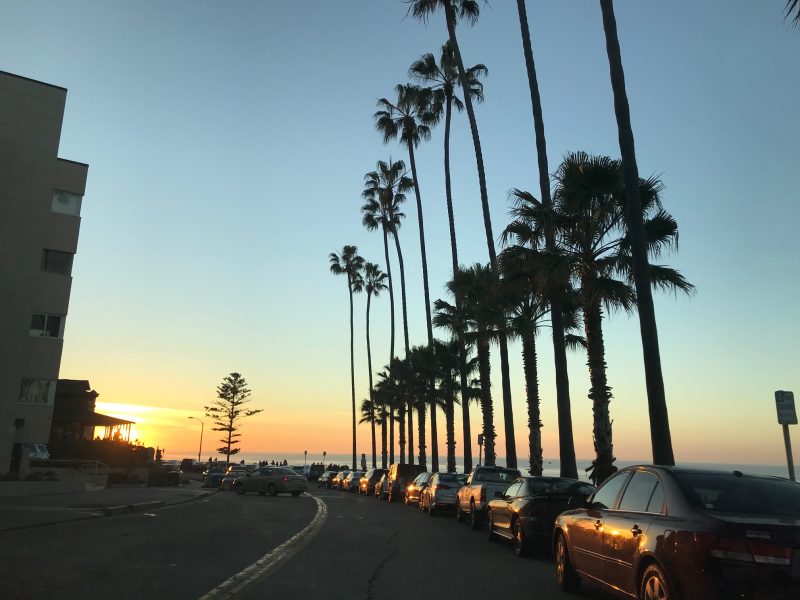 From the moment we arrived, the unique architecture and art transported you back to Bali. The room's furniture reminded us of our rooms in Bali, warm and inviting. The outdoor space was serene, we loved sitting outside to end our day enjoying the sound of the ocean and a cup of tea. We especially loved the Kopiko candy left out that we hadn't had since traveling in Bali! These small touches made this wonderful beachside resort stand out.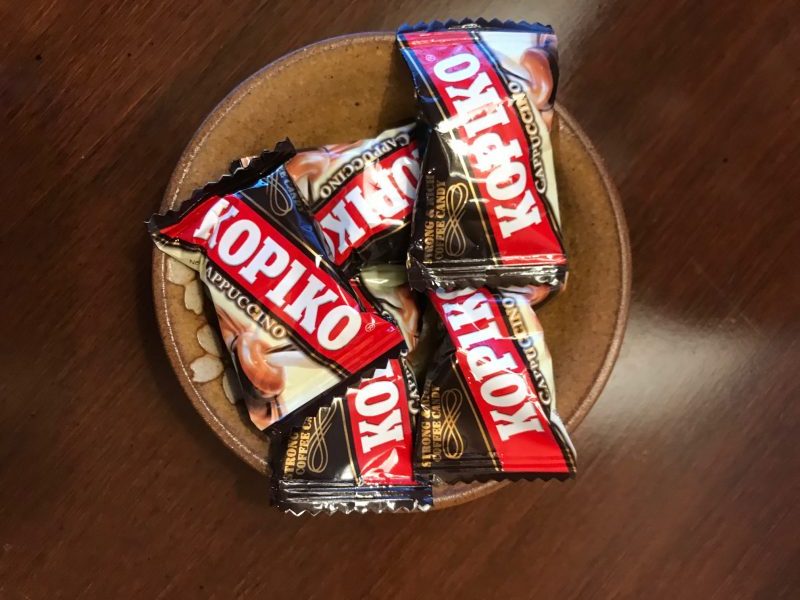 Pantai Inn is a 30 room resort that feels intimate. One of our favorite memories of Bali is the guesthouses we stayed in and the locals we met. This is how Pantai Inn is, you feel at home while you are staying with them. They are set up to welcome families with their kitchenette, proximity to the beach and multiple bedrooms which is always something that improves our travel experience.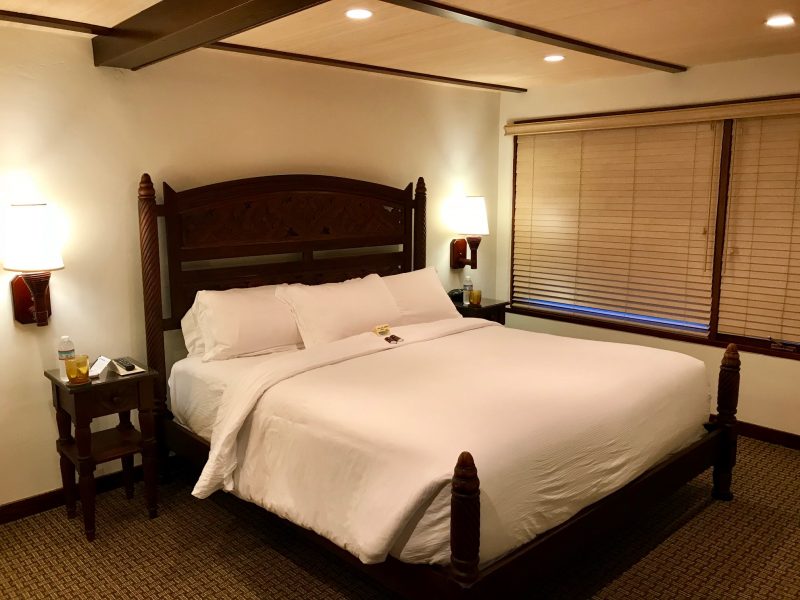 The resort has cottages and 2 – 3 bedroom suites, making this perfect for your entire family to fit comfortably. The rooms have a fire-place and a rain shower, which added an extra level of luxury and comfort that Josh and I definitely enjoyed.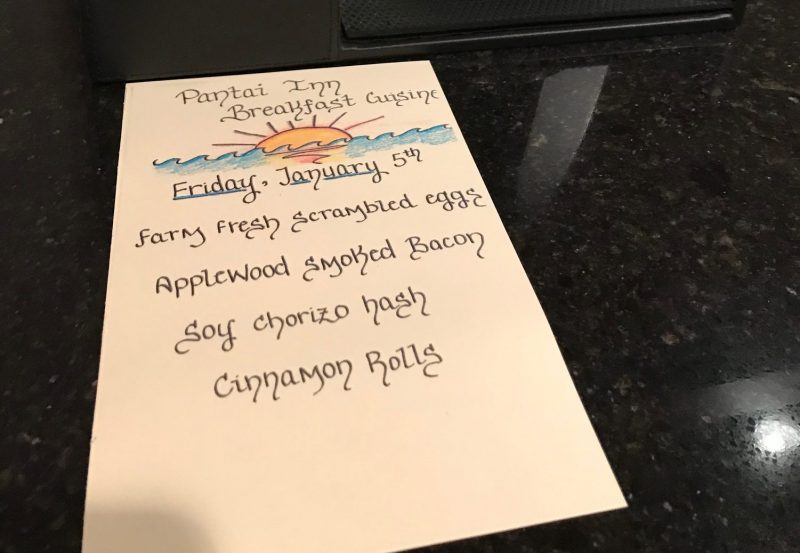 Every evening we received a new menu in our room outlining what we would be having for breakfast the next morning. We looked forward to this personal touch and it made us excited for the next morning. While in Bali every guesthouse we stayed in offered a beautiful breakfast, and Pantai was no different! The breakfast was filling, and enjoying it while listening to the ocean was the perfect way to start the day.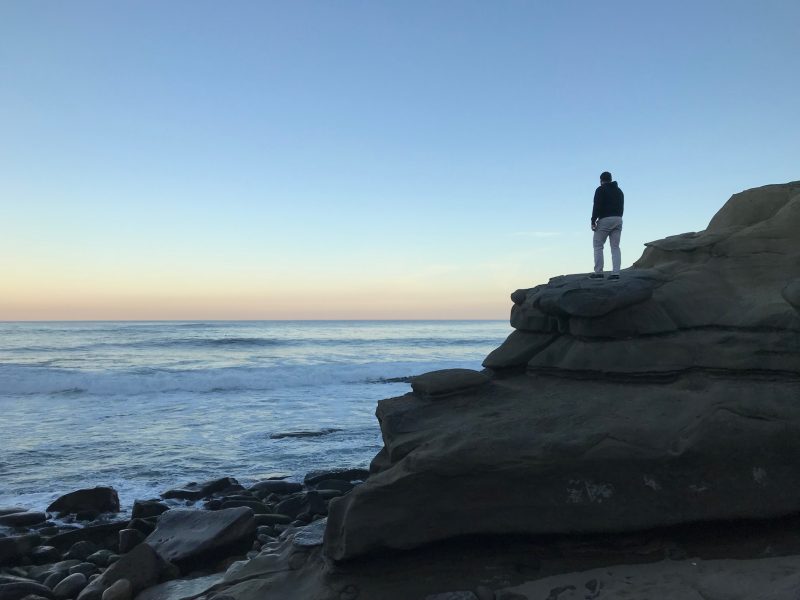 Being right across the street from the beach has its perks, especially if you have kids with you! 
La Jolla can get busy, but every morning we would have the cove all to ourselves. The ease of walking out of our door and onto the rocks is ideal.
When you are traveling with kids having a full kitchen, large showers and multiple bedrooms is a huge perk, I would argue a necessity. We love finding places that make it so easy and comfortable for families to travel together.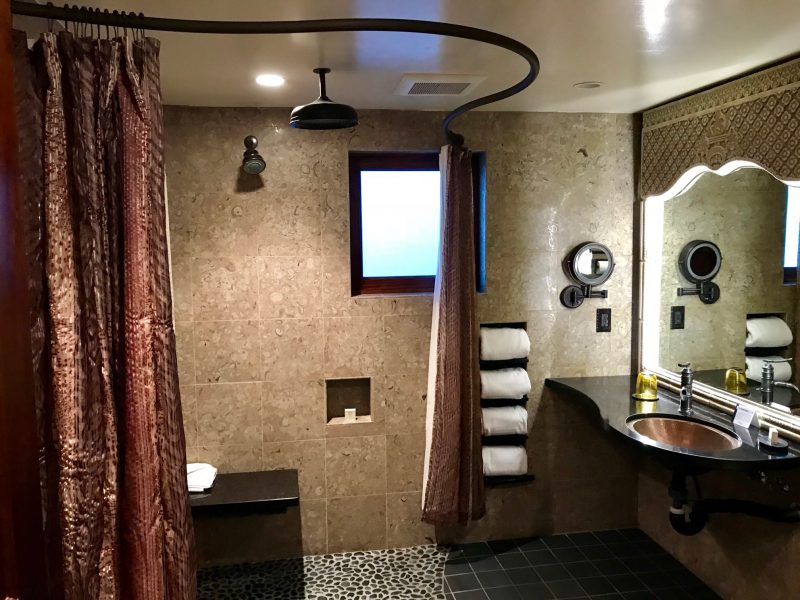 I can't end this without mentioning the staff. Everyone was friendly and went out of their way to be helpful. One of our fondest memories from Bali was meeting the owners of the guesthouses and the wonderful staff, leaving as if we were saying goodbye to family. The staff at Pantai did just that. Made us feel welcomed, not just another customer at a hotel, but they went out of their way to welcome us to La Jolla.
Needless to say we loved our stay at Pantai Inn and would definitely recommend it especially if you are traveling with your family.
Maybe we will see you there, because we will definitely be back!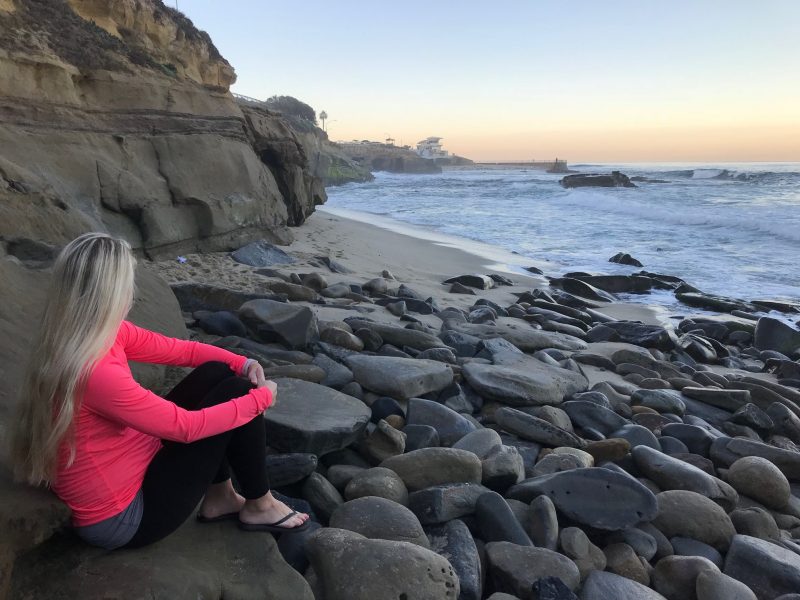 We are thankful for the invitation from Pantai Inn to stay with them for a few nights to experience their piece of paradise in La Jolla.
I've put together our favorite places nearby to explore, stay tuned I will share them all soon!