If you've been following along you know we had a baby 3 months ago, and 2 months ago we packed up our family, drove across the country and moved to Temecula, California – you can read more about that wonderful chaos here.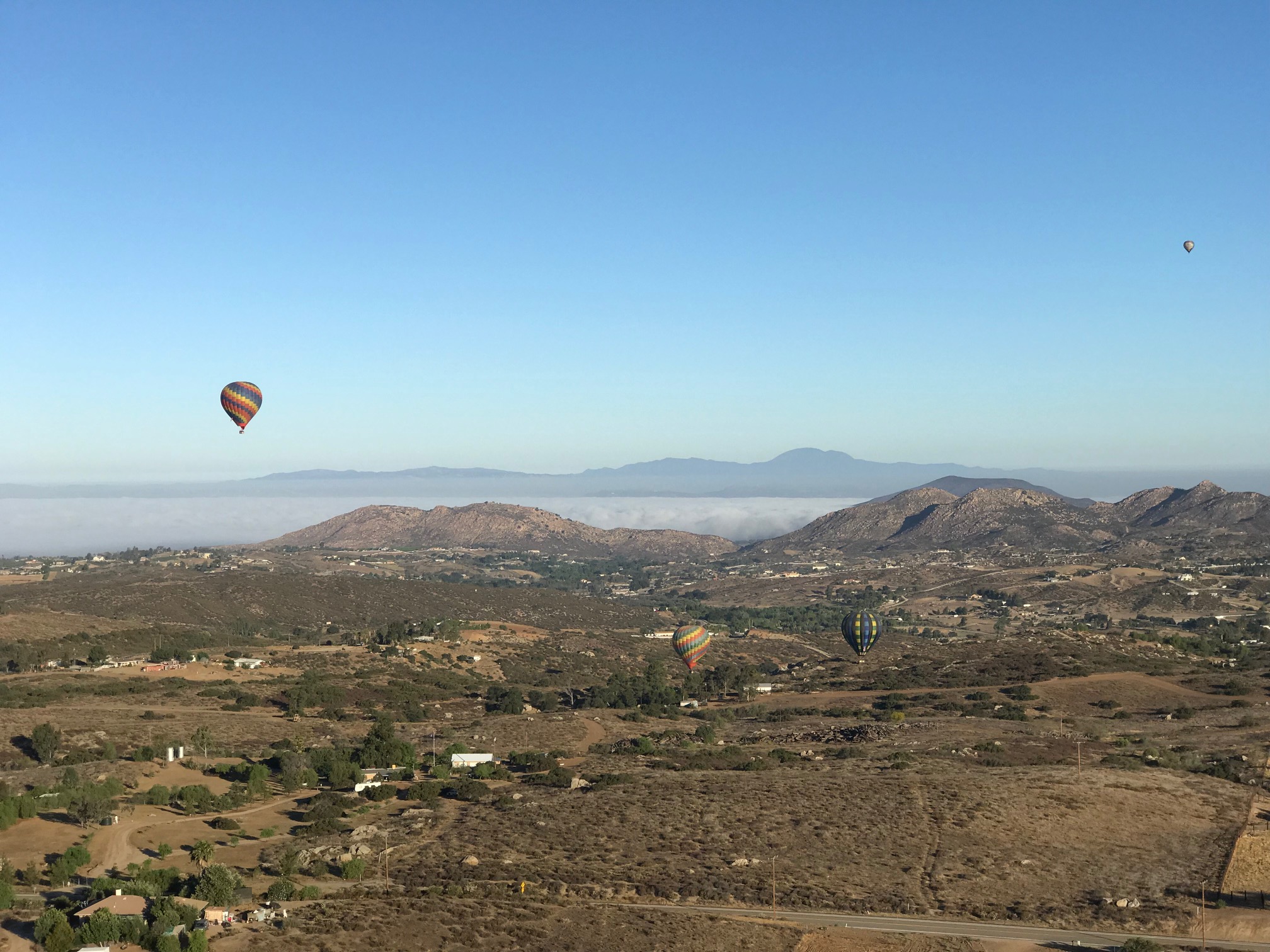 Temecula is known as Southern California's wine country, which we've been exploring and can't wait to fill you in on our favorite reds, whites and sparkling we've been drinking! We've planned so many adventures, all within a short drive from Temecula, so stay tuned! It's only been a few months and we already love this city.
While I enjoy exploring new cities on foot, even more I love getting up in the air!
When I see our world from above, it reminds me how small I am, and how much is out there to see. This time I was given the opportunity to see my new hometown from 3,300 feet straight up in the sky. The mountains, wineries and lakes below me were even more spectacular than I imagined. I had no idea how mountainous this region was, and how incredible floating by it in a hot air balloon would be.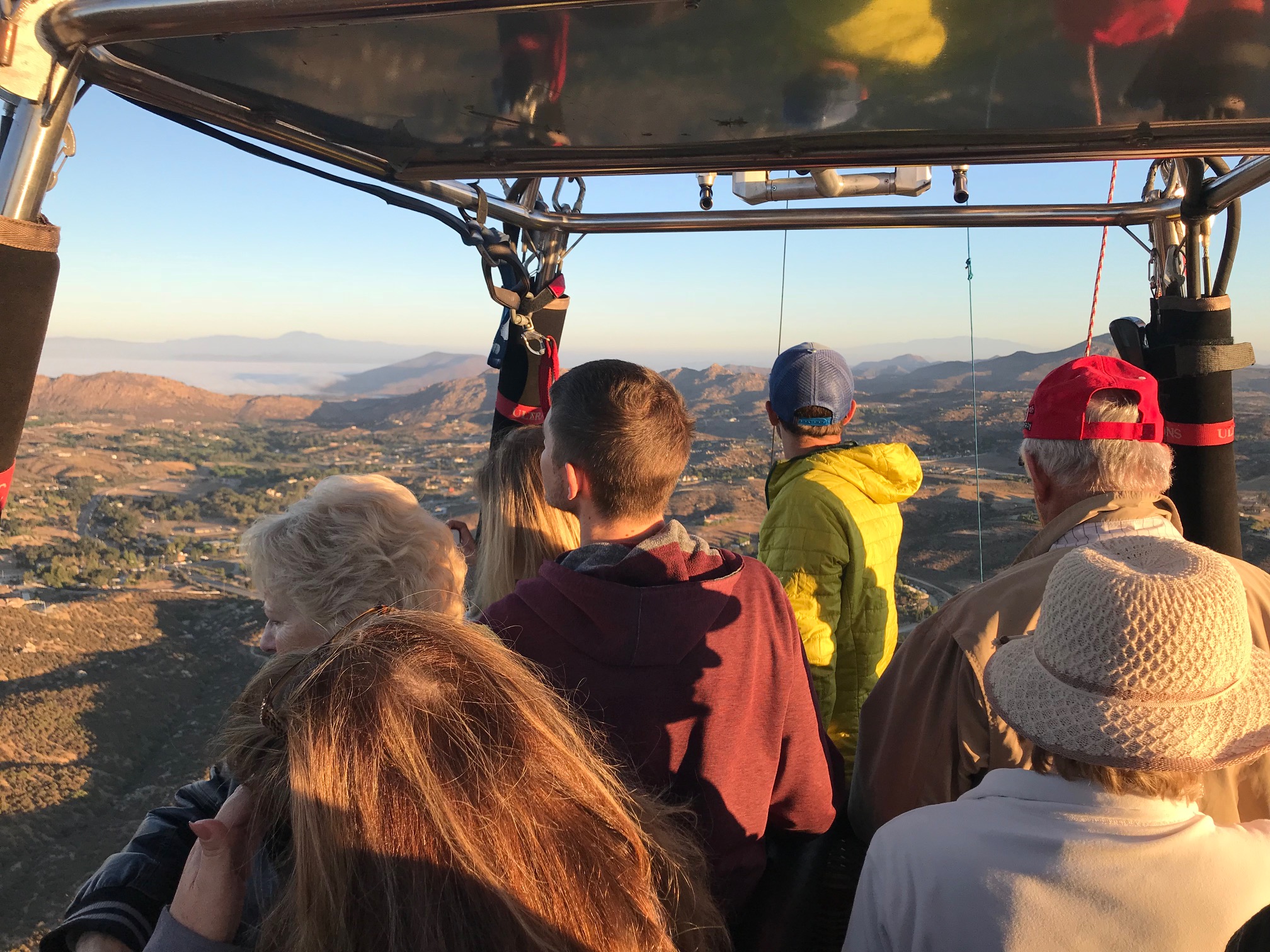 This was our first time up in a hot air balloon!
It's always been on our bucket list, but the weather has never cooperated. This time, we were able to escape the fog and take off on a beautiful clear day.
At an average speed of 2.9 miles per hour we traveled a total of 4 miles, and reached a max height of 3,300 feet in the air.
For an hour, I was speechless, literally.
If you know me, you know I'm not often at a loss for words, but Josh had to check if I was OK halfway through the trip because I was standing next to him in silence. I was in complete awe of how peaceful it was floating in a hot air balloon and how unbelievably spectacular the scenery was around me.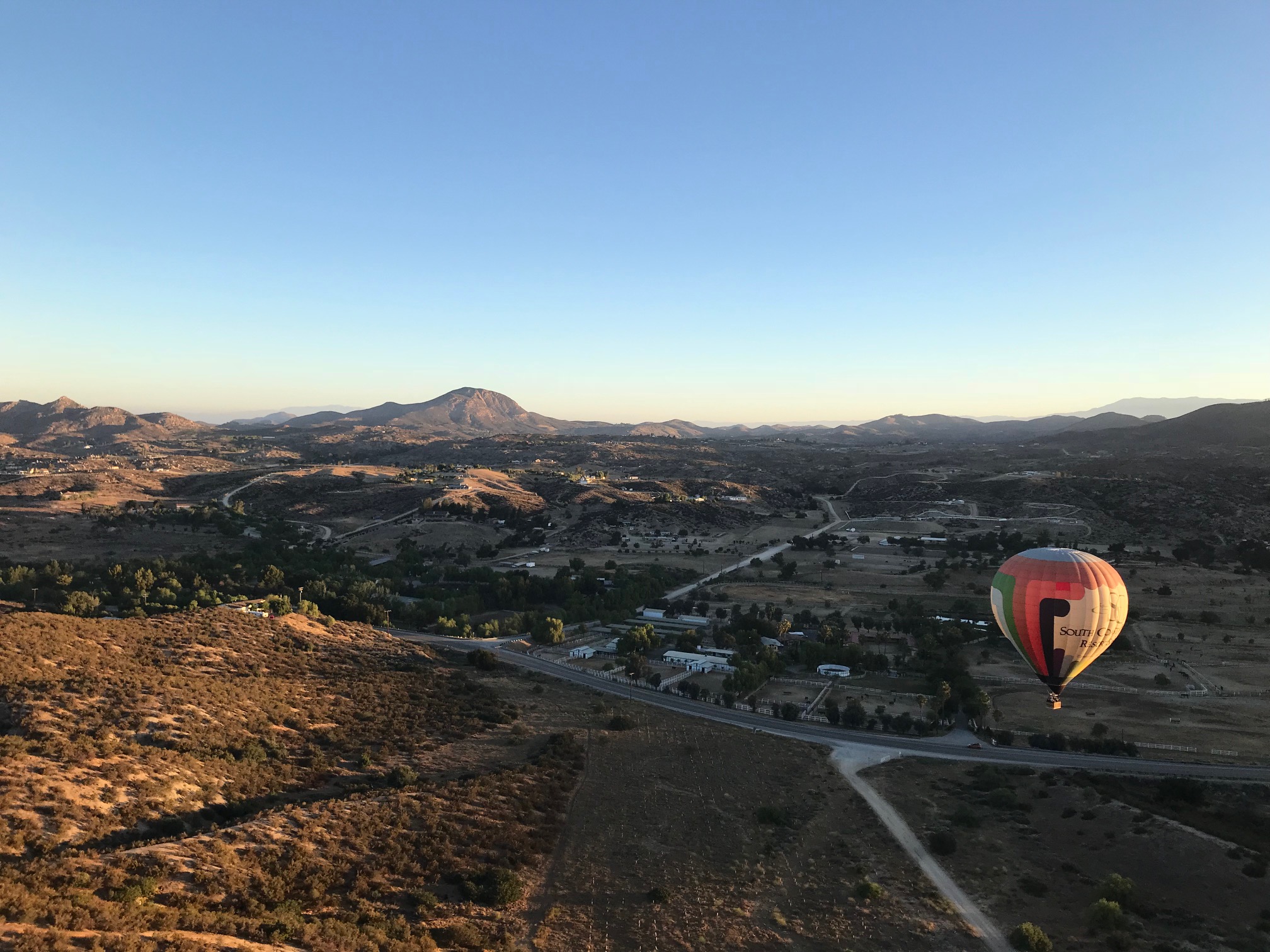 I'm not sure what I expected when we signed up to fly through the air with California Dreamin', but I wasn't expecting the peaceful, serene experience that we had.
To set the record straight, the basket wasn't rocking back and forth in the wind and there wasn't any moment I felt unsafe. So let's squash any preconceptions of a hot air balloon being a wild ride. This was the opposite. Serene, peaceful, inspiring are a few words that first come to mind, but truthfully I believe you have to experience it to understand.
In the meantime check out my pictures below, and you can imagine yourself up flying high with me. 🙂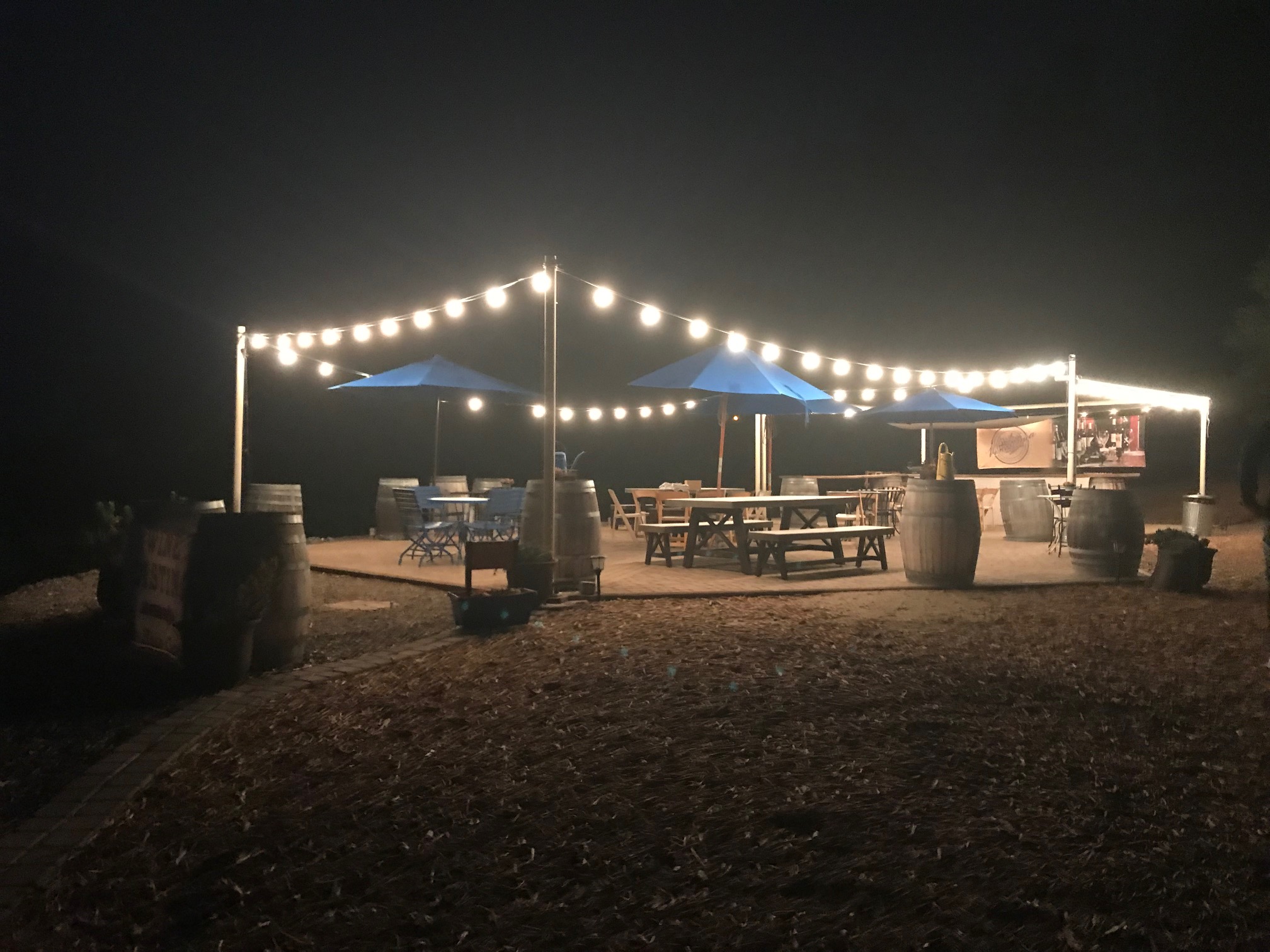 We met at 5 am at a local winery and drove about 20 minutes to find our launch site. The morning we went up there was a thick fog cover in the valley so we drove further out to avoid it and have the best views.
The crew carefully laid a ground cover to protect the balloon from the bristle and then we watched the colorful balloon unfold, and huge fans start to inflate it. I definitely didn't expect that one of my favorite parts would be watching the seven story balloon inflate. The sheer size of the balloon was impressive and with the mountains and sunrise as a backdrop it was a great start to an early morning.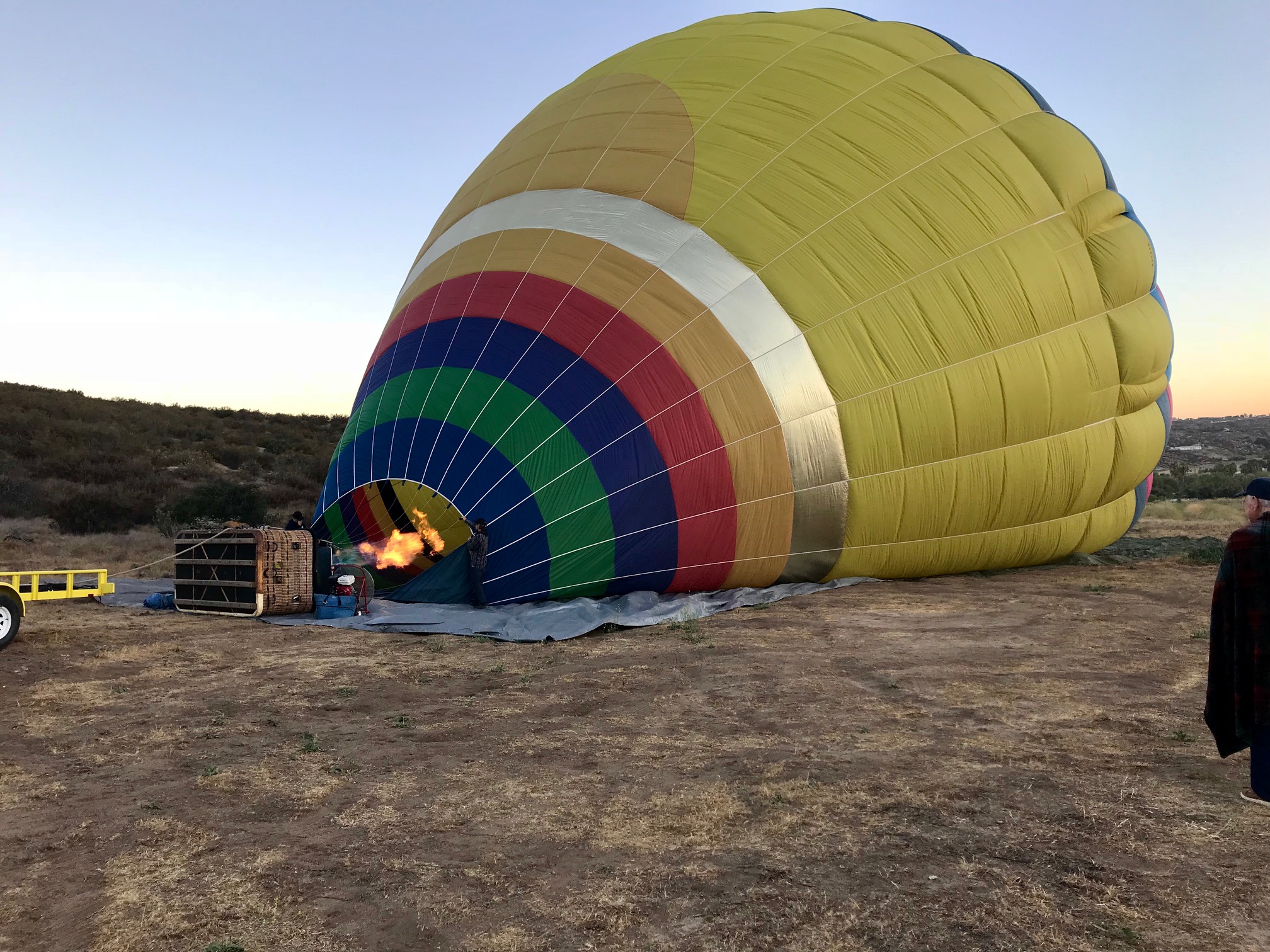 Once the balloon was ready, we all climbed in the basket one at a time and our pilot took us up. He explained how the different air zones worked and how he was able to manipulate the balloon with the wind. Our pilot had gotten his license at 14 and has been flying balloons ever since. He learned the trade from his father who was up flying the other balloon alongside us that morning.
If you're up in a balloon moving with the wind, you don't feel the wind.
A concept that I didn't understand until I was up 3,300 feet and couldn't feel or hear the wind.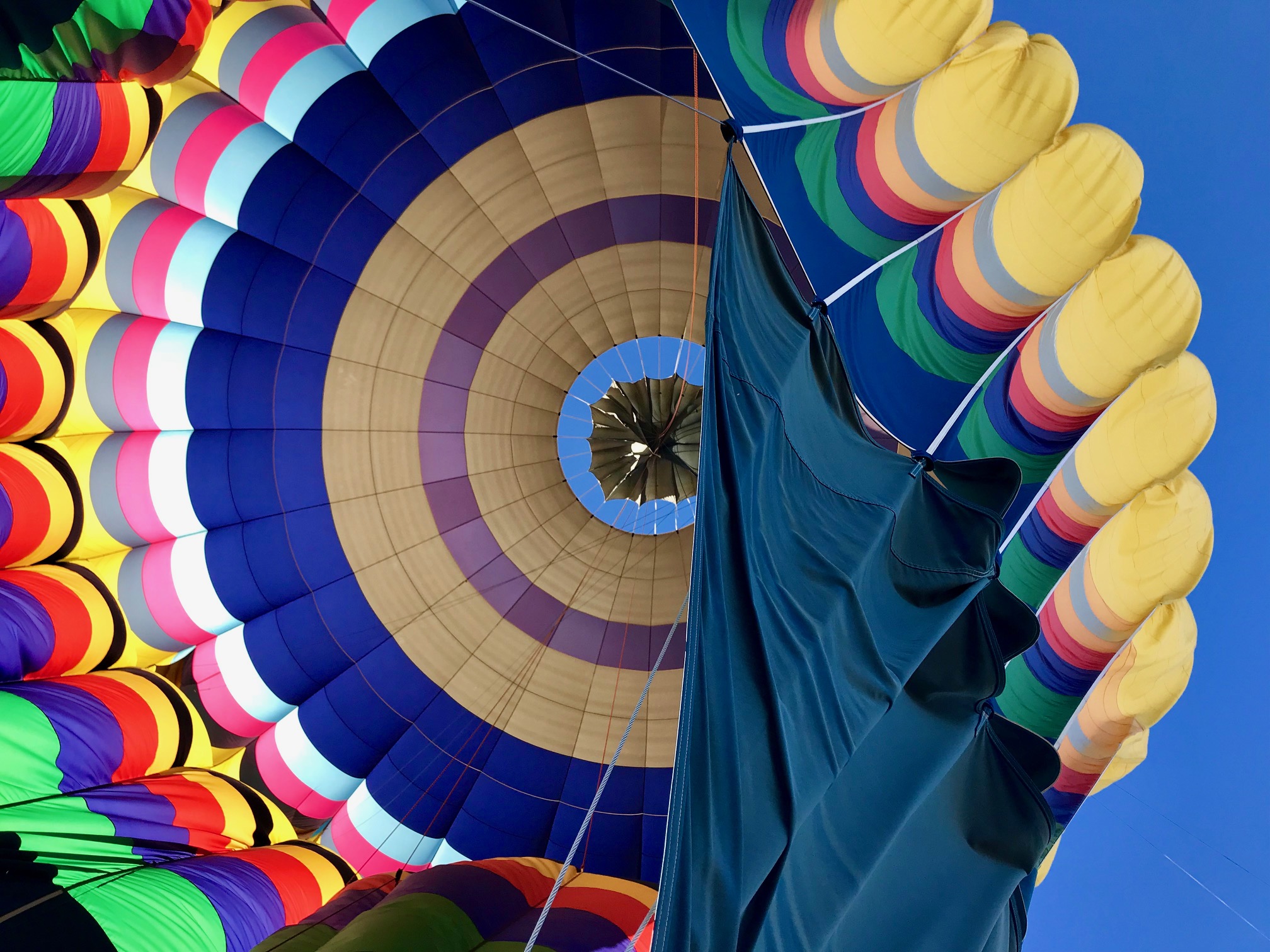 For an hour while we were floating in the sky it was completely quiet. Even our group of 12 people were mostly quiet. Of course our pilot would talk about the surrounding land and share stories about adventures he had gone on in other countries racing hot air balloons, but for the most part we were all quiet, processing how it felt to float among the clouds.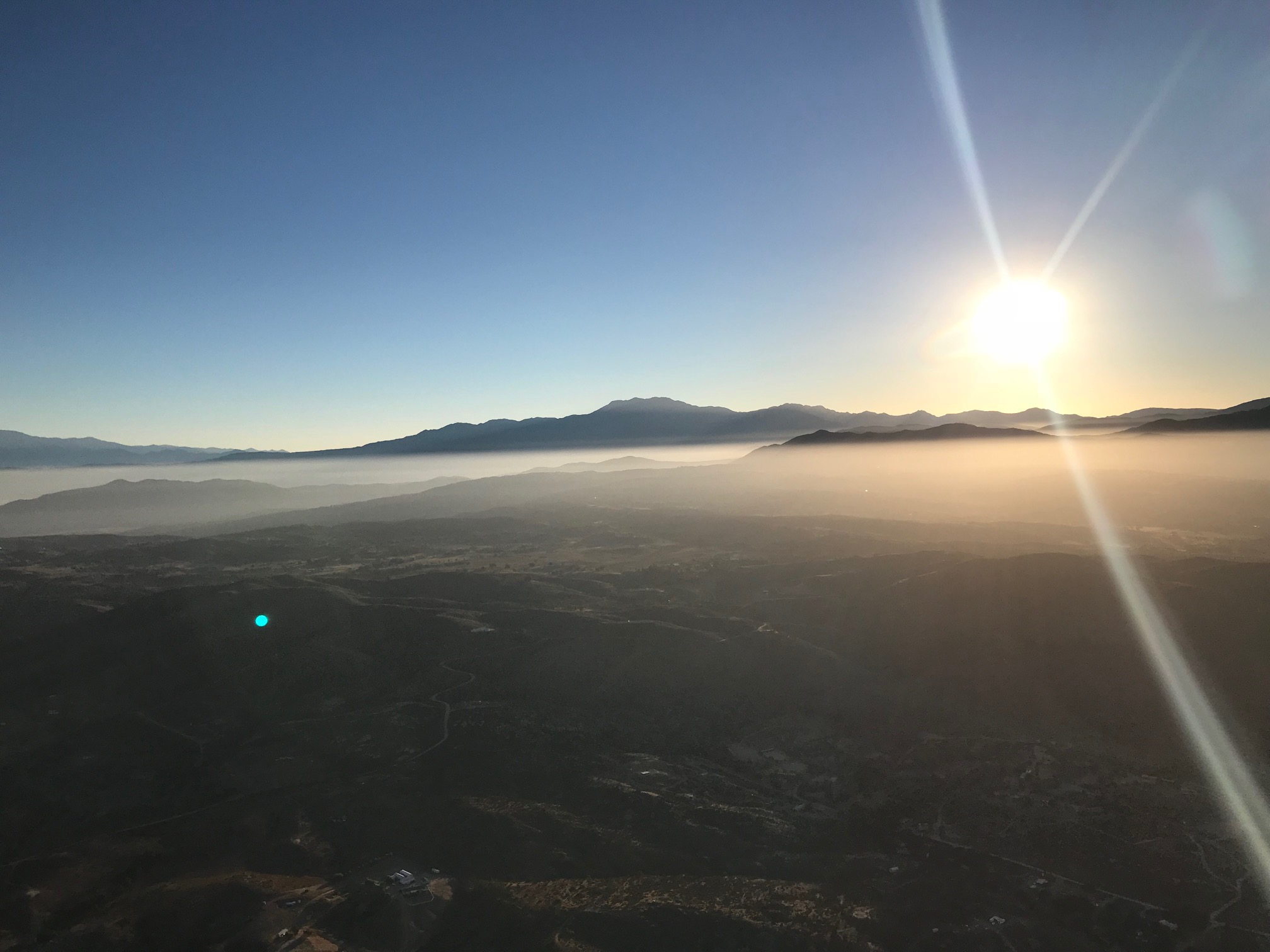 We watched the sun rise over the mountains and we flew very close to a vineyard, which I loved the clean lines of the vines from above. Everything about this trip was more than I had expected and I already can't wait to go up again.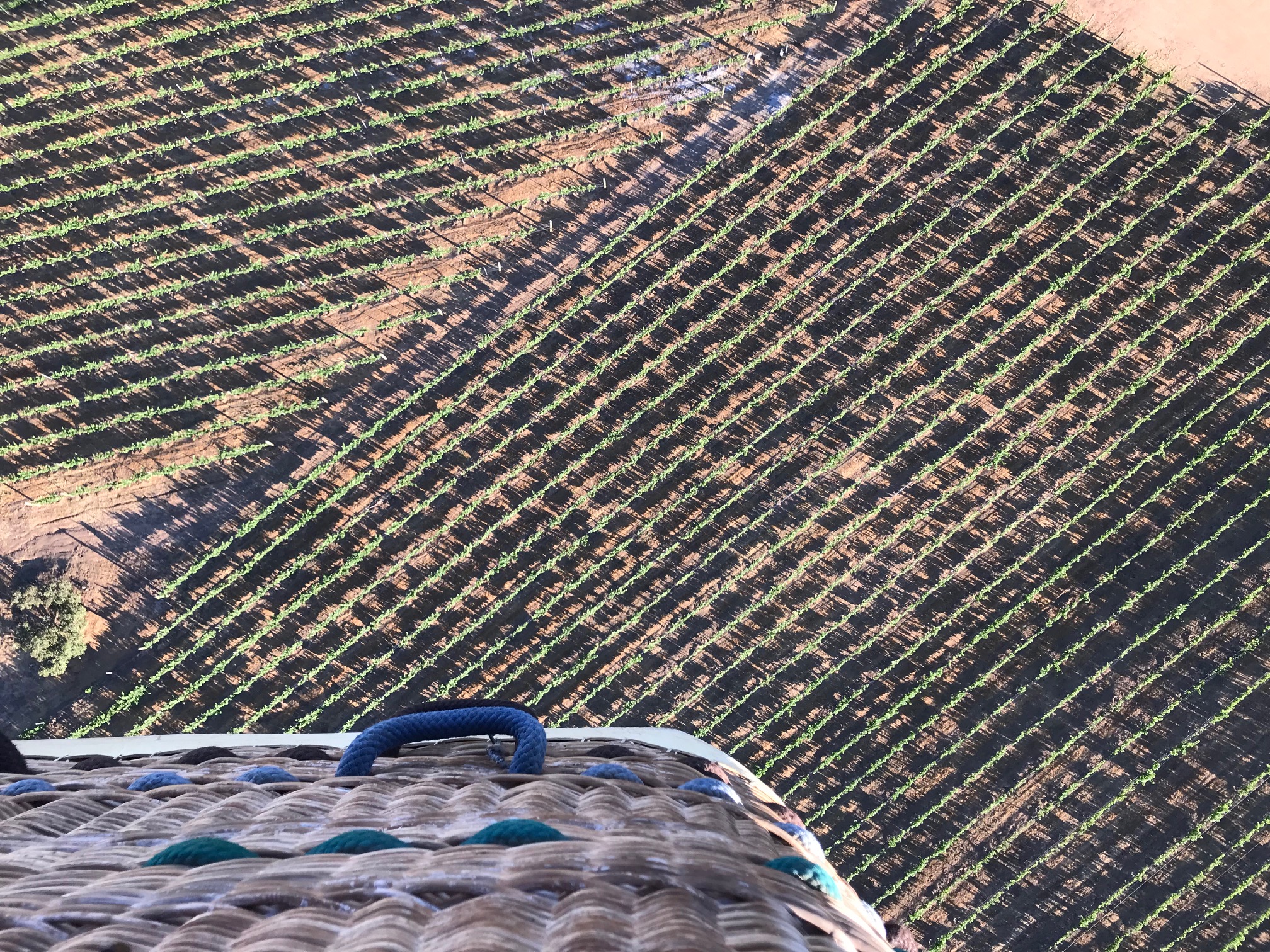 Our adventure ended with a delicious mimosa (or two), brunch and a taste of some local wine at their winery, Vindemia.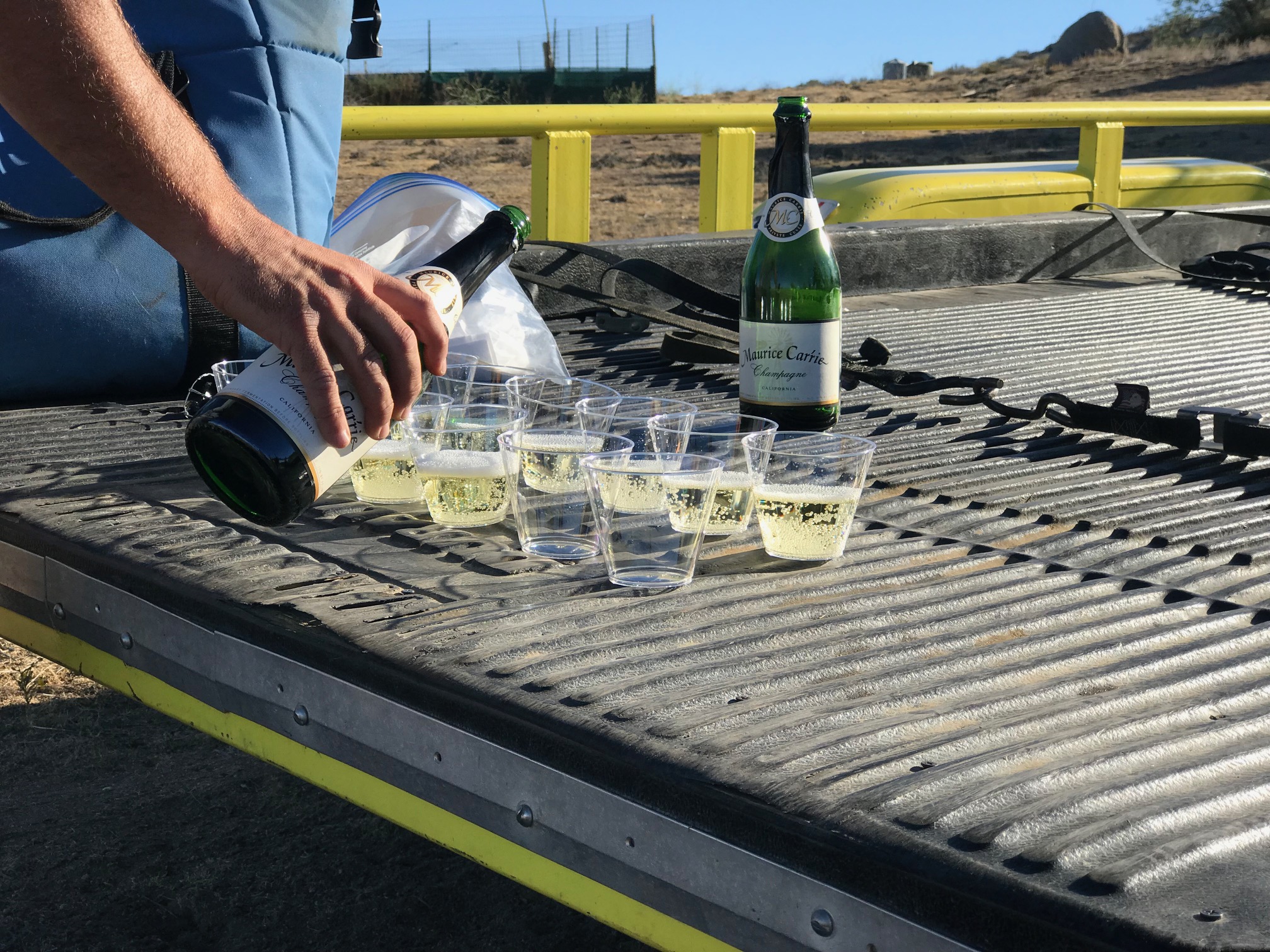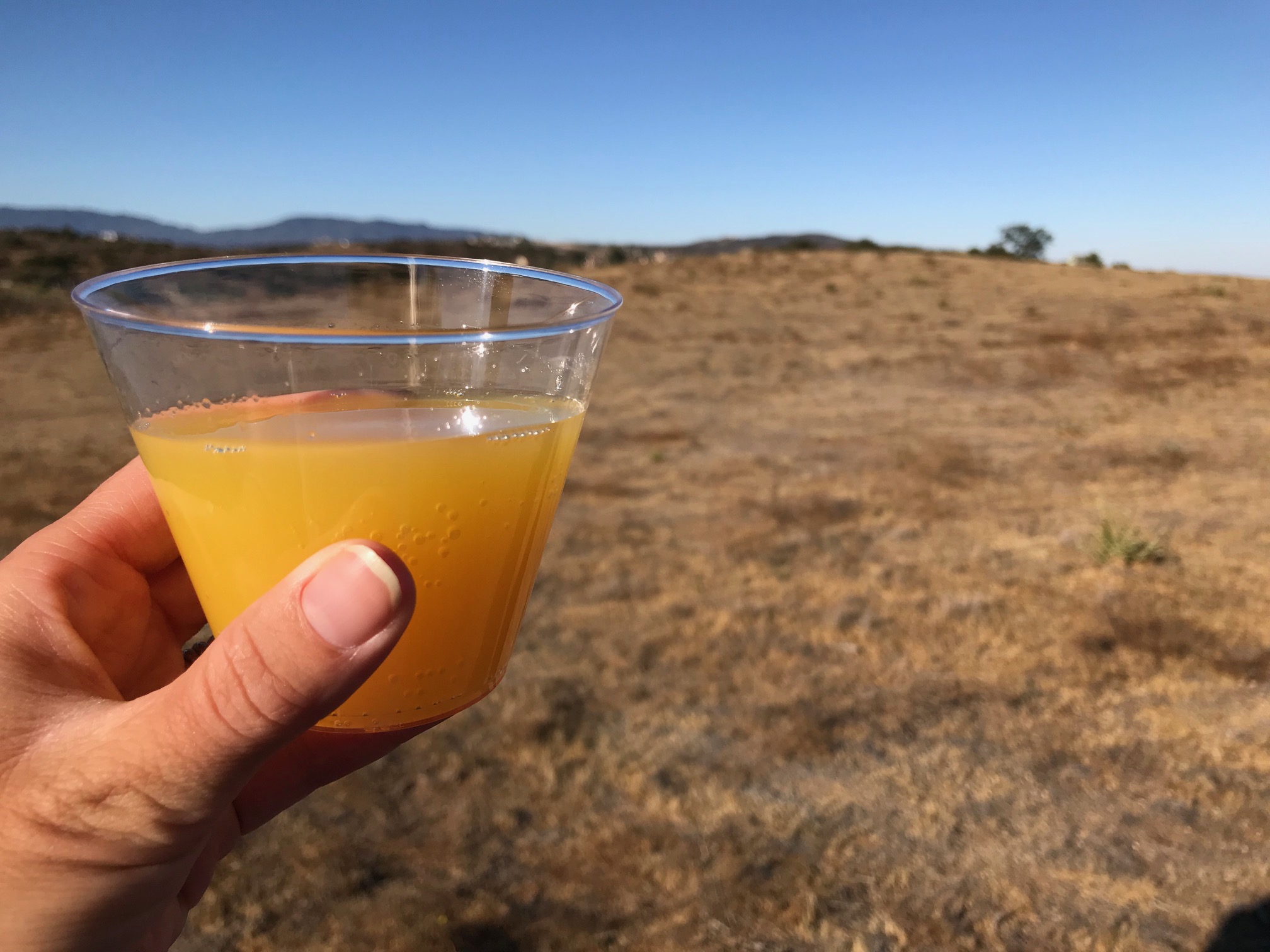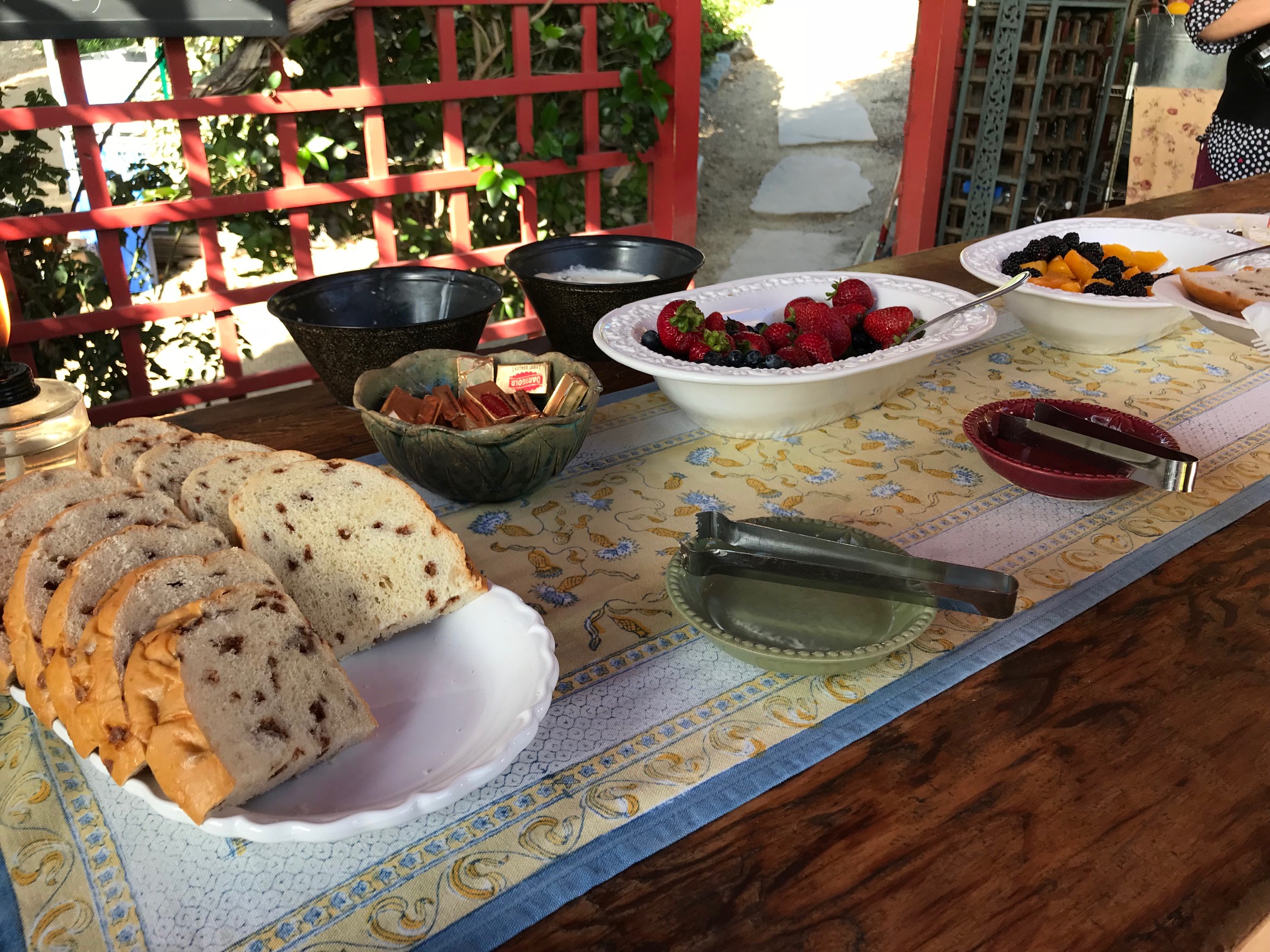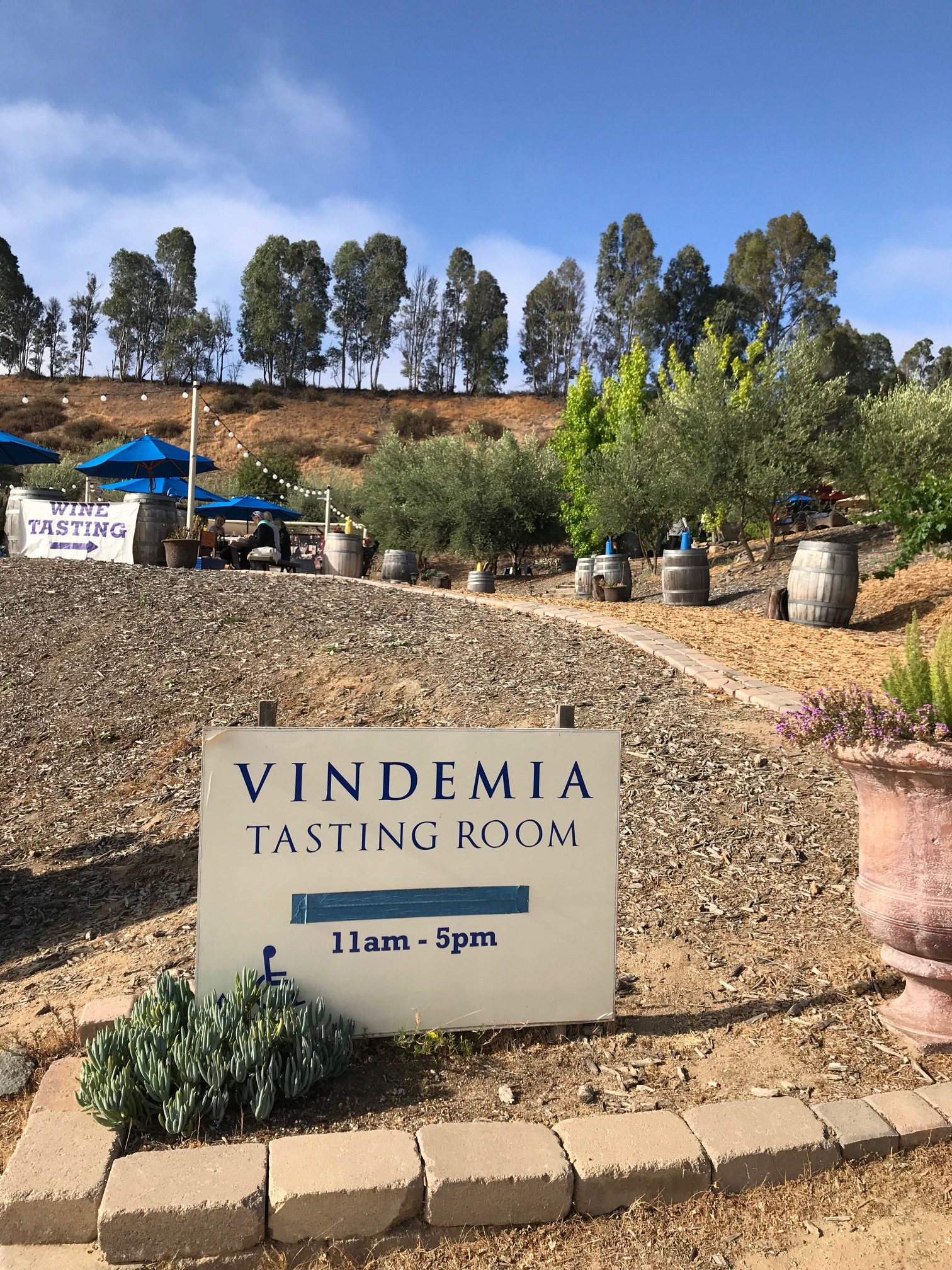 Most impressive?
They had the entire balloon packed up in less than 10 minutes. It takes me at least 30 minutes to get the kids in the car to go to Target.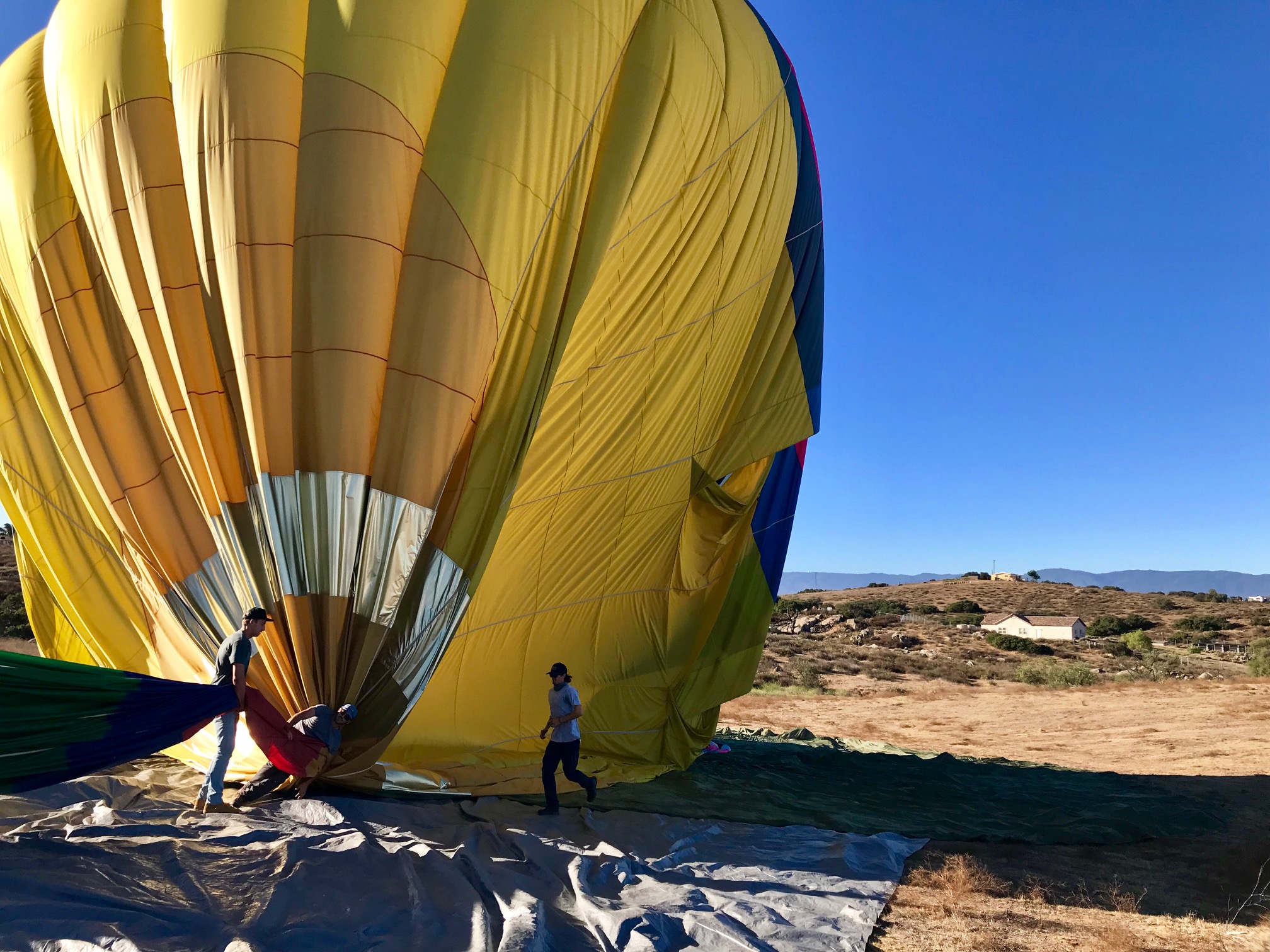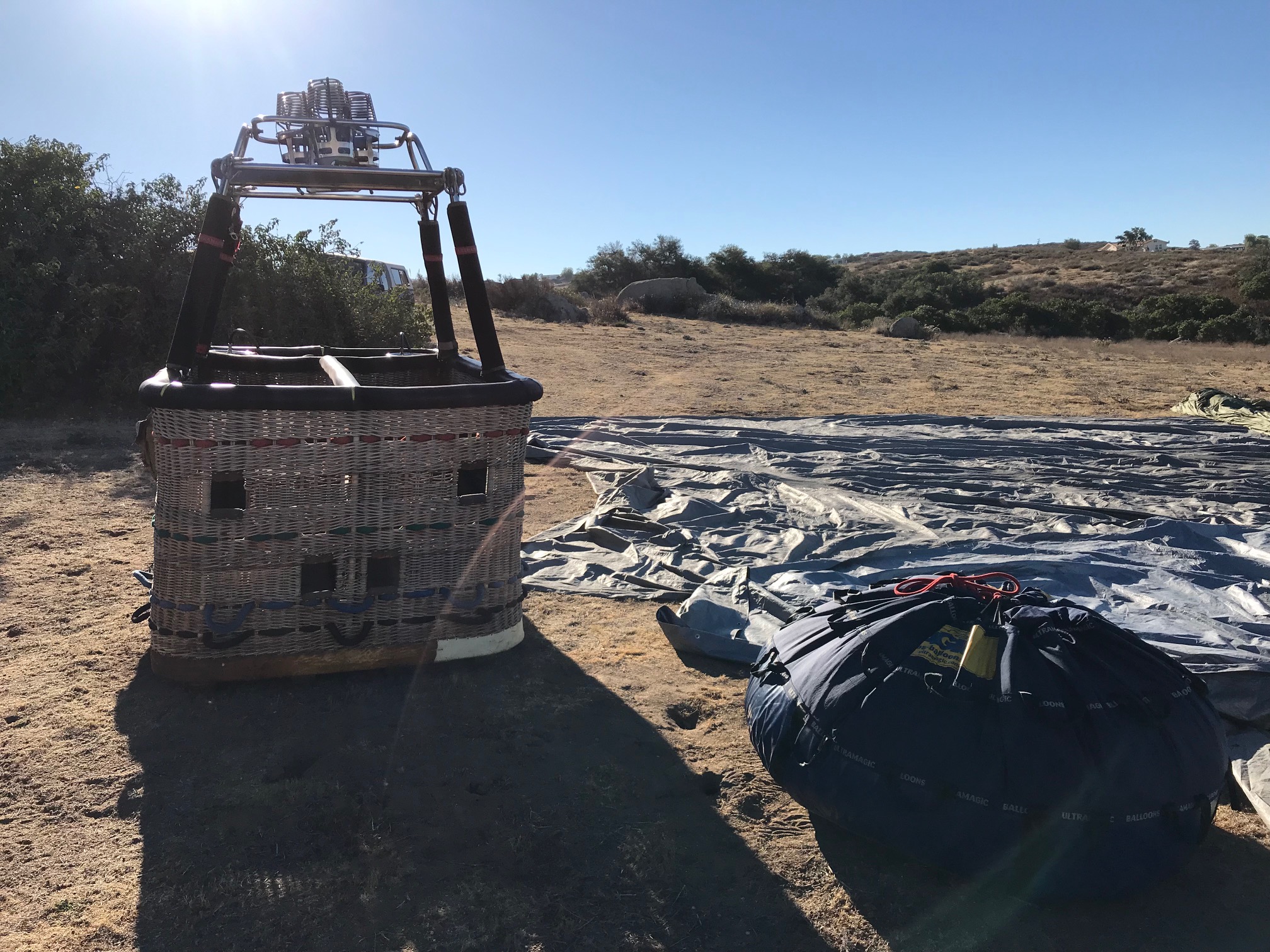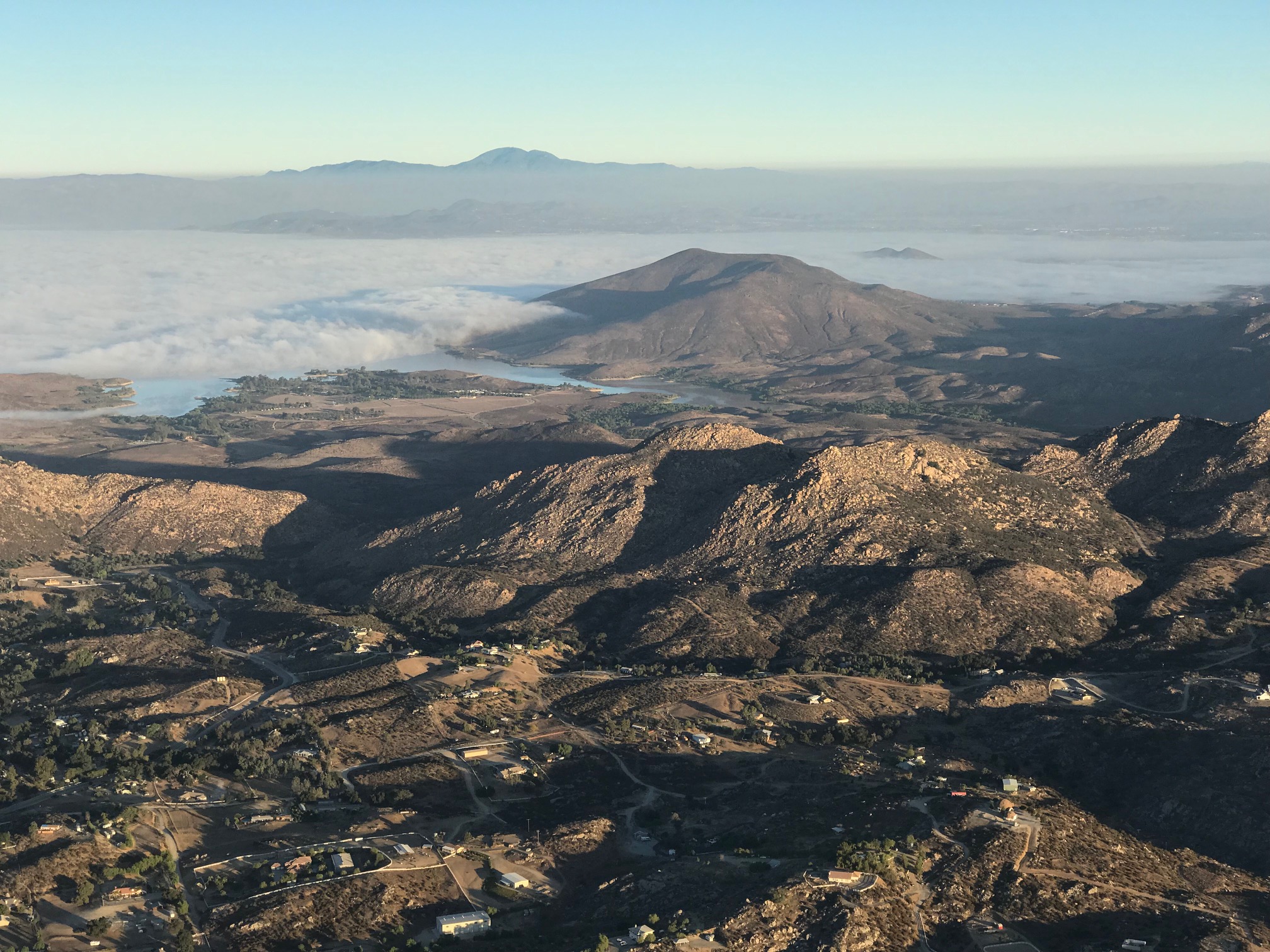 A big thank you to California Dreamin' for such an incredible opportunity to fly high above Temecula, my new home and somewhere that I think you should visit the next time you are in SoCal.
Stay tuned as I'm heading back soon to try more wines from Vindemia and I plan to keep y'all updated on my favorite places to eat, see and do around here.